EVN promotes application of science and technology
10:45 | 17/11/2017
- Speaking at the National Conference on the Power Science and Technology - 2017 in Ha Noi on November 15, 2017, Mr. Ngo Son Hai, Vice General Director of EVN expressed: "Being a sector with the high technological content, Electricity of Vietnam (EVN) always confirms science and technology as a key platform and a driving force for it to guarantee sufficient electricity supply for socio-economic development and defense security of the country".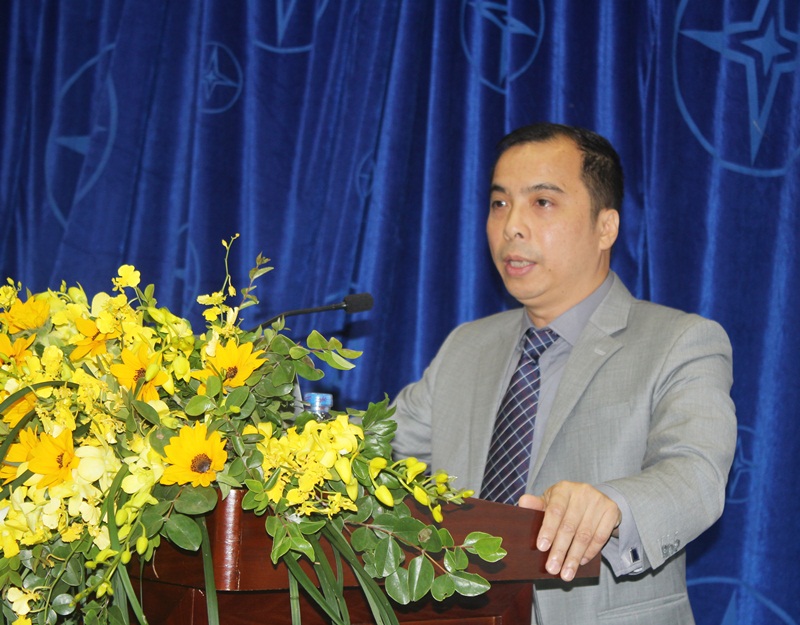 EVN Vice General Director Mr. Ngo Son Hai
Mr. Ngo Son Hai informed that, EVN has issued the Regulation on managing scientific and technological activities in the group with applying the new and modern technologies in management, operation and investment development of power system as: roller compacted concrete dam technology for hydropower plants, high efficiency low emission (HELE) technology for thermal power plants, wind and solar power technology, supraconductor wires, low loss transformers, static var compensators (SVCs) for power grids and geographic information system (GIS)…; developing the remote control centers and unmanaged transformer substations; using hotline technology, unmanned aircrafts, flycams in management and operation of power lines.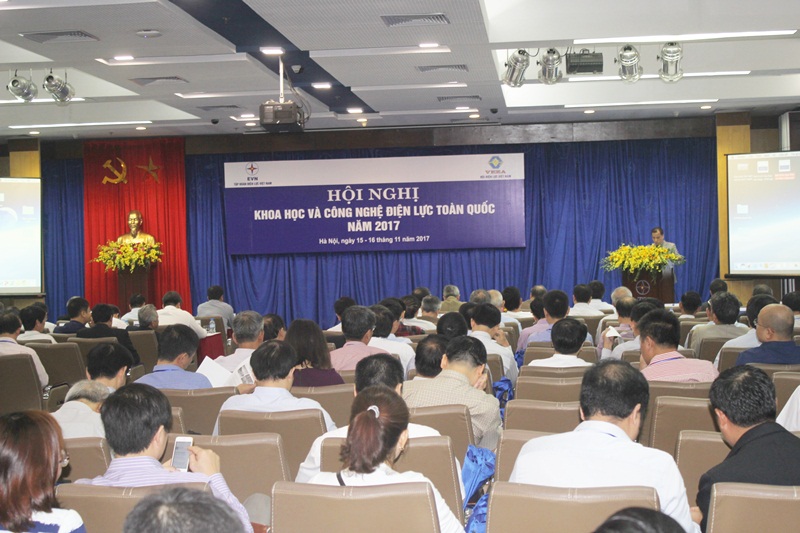 The whole of the Conference
In fact, EVN has developed the group-wide software systems, IT systems for power market operation at the all level, smart grid (AMR, AMI, HES…) and data collection system…
In recent years, EVN achieved several encouraging successes on the reliability of electricity supply and index of access to the electricity. For example, in 2016, the SAIDI for the whole country was 1,579 minutes (reducing 25% over 2015), SAIFI – 10.23 times per customer (reducing 23% over 2015), MAIFI – 1.94 times per customer (reducing 4.35% over 2015).
The average time for solving electricity supply by distribution networks in the 5 Power Corporations was 6.25 days, shorter than norm of 10 days that contributed to participating in bringing Vietnam to the 96th place among 190 economies in terms of access to the electricity.
In 2014 – 2017 period EVN implemented two the state-level research projects with topics:"Study of selecting and applying reasonable solutions for distribution networks in Vietnam to reach the smart standards" and "Improvement of design and technological process for manufacturing 220kV transformer to fit IEC standards; thirteen the EVN-level projects and seventeen recognized initiatives.
Besides, many collectives and personals of EVN have obtained the prizes of the Vietnam Fund for Supporting Technological Creations (VIFOTEC) under the Vietnam Union of Science and Technology Associations (VUSTA).
VietnamEnergy.vn