Vietnam Energy Online - Search results for keyword "
biomass
". Hope you find the content you want on https://vietnamenergy.vn/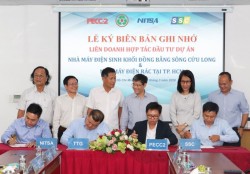 The Power Engineering Consulting Joint Stock Company 2 (PECC2), Tin Thanh Group (TTG), Ninh Thuan Agriculture and Renewable Energy Joint Stock Company (NITSA) and Son My Renewable Energy Joint Stock Company (SSC) have signed a Memorandum of Understanding (MOU) on a cooperation to invest in and develop biomass power projects in the Mekong Delta region and waste-to-energy projects in Ho Chi Minh city.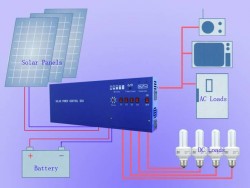 The Green Energy Company Ltd Dohwa has already designed drawings and expects to select contractors for implementing ground leveling and some other items of Renewable Energy Complex with Solar PV and Biomass power projects in Quang Binh province in the first quarter of 2017.