Vietnam Energy Online - Search results for keyword "
Extended Hydropower Project
". Hope you find the content you want on https://vietnamenergy.vn/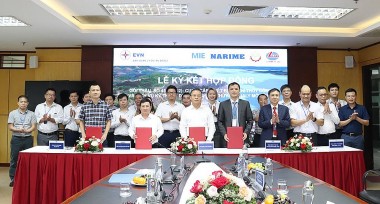 On April 28, in Hanoi, Power Project Management Board 2 and Consortium of Contactors as the Corporation of Industrial Machinery and Equipment, Mechanical Research Institute, Electromechanical Construction Corporation, and LILAMA10 Joint Stock Company signed a contract for package No 41 (TB-2) to supply the hydro-technic equipment and technical services for the Ialy Extended Hydropower Project.
On June 22, in Hanoi, took place the signing ceremony of financial commitment between Electricity of Vietnam (EVN) and French Development Agency (AFD) for Hoa Binh Extended Hydropower Project (EHPP).