Vietnam Energy Online - Search results for keyword "
IPP investors
". Hope you find the content you want on https://vietnamenergy.vn/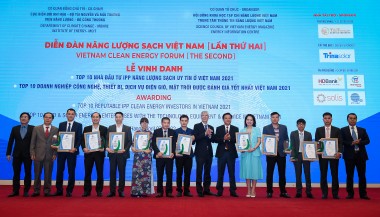 In order to recognize, encourage and promote investors and enterprises investing in developing typical clean power projects, providing high-tech equipment and services for clean energy projects in 2021. On April 7, 2022, in Hanoi, in the presence of central state management agencies, the Committee on Science, Technology, and Environment of the National Assembly, the State Bank of Vietnam, the Climate Change Department (Ministry of Natural Resources and Environment), Institute of Energy (Ministry of Industry and Trade), Vietnamese and International organizations and enterprises... the Scientific Council of Vietnam Energy Magazine held a meeting to summarize voting and awarding certificates of "TOP 10 prestigious clean energy IPP investors in Vietnam 2021" and "TOP 10 enterprises with the best technology, equipment, and services of wind and solar power in Vietnam 2021".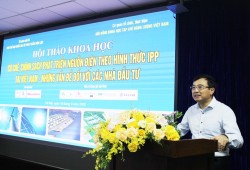 The period 2020 - 2030 will mark an important step in strong increasing the clean energy sources as renewable energy, LNG power in total power resource structure of Vietnam. This trend will continue after 2030. At the same time, the role of the private sector in the electricity/energy market will become important and significantly increase in coming future.