Vietnam Energy Online - Search results for keyword "
Mr. Le Minh Chuan
". Hope you find the content you want on https://vietnamenergy.vn/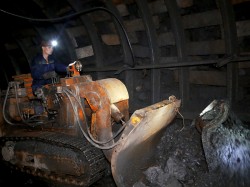 In 2020, the socio-economic situation of the country strongly affected by the Covid-19 pandemic and floods in the Central region, Vietnam National Coal and Mineral Industries Group (Vinacomin) had to face with a lot of difficulties. However, with the efforts of the employees, the Group successfully completed the plan with ensuring the production and business targets for 2020 as the proposed Resolution.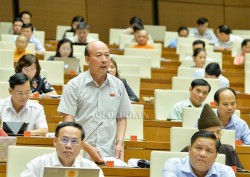 On the morning of October 26, at the Parliamentary Meeting on the socio-economic situation, Mr. Le Minh Chuan, the Secretary of Party Committee, Chairman of Vietnam National Coal and Mineral Industries Corporation (Vinacomin), a delegate of the National Assembly of Quang Ninh province had a speech on analysis of the role of the coal sector with the subject "The role of the coal for the security of the national energy" and proposed the four issues needed to be to be urgently solved for helping development of the coal industry.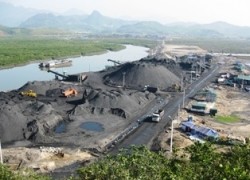 "Vinacomin held a conference to summarize the production and business plan in 2016, and prepare implementing the plan in 2017 with a new spirit...", this was affirmed by Mr. Le Minh Chuan, the Chairman of Vinacomin Member Council with at a meeting of the Prime Minister (PM) Nguyen Xuan Phuc with Quang Ninh Provincial and the Coal Industrial leaderships on December 23, 2016.