Vietnam's first semi-submersible auxiliary drilling rig went out to sea
10:15 | 12/05/2021
- On the afternoon of May 9, 2021, PetroVietnam Drilling and Well Services Corporation (PV Drilling) officially pulled out to sea the semi-submersible auxiliary drilling rig - PV DRILLING V, preparing for the integration with the drilling rig (DES) in Singapore to serve the drilling campaign of Brunei Shell Petroleum Company Sdn Bhd (BSP) in Brunei, with a term of reliable 6 years and extended 4 years, that expects to be deployed from the third quarter of 2021.
PV DRILLING V is Vietnam's first semi-submersible submersible supporting rig (TAD) and the eighth TAD rig in the world, with the largest and most modern design in the world and equipped with the preeminent, advanced technology in comparison with the same type of drilling rigs and á well as the most valuable asset of PV Drilling.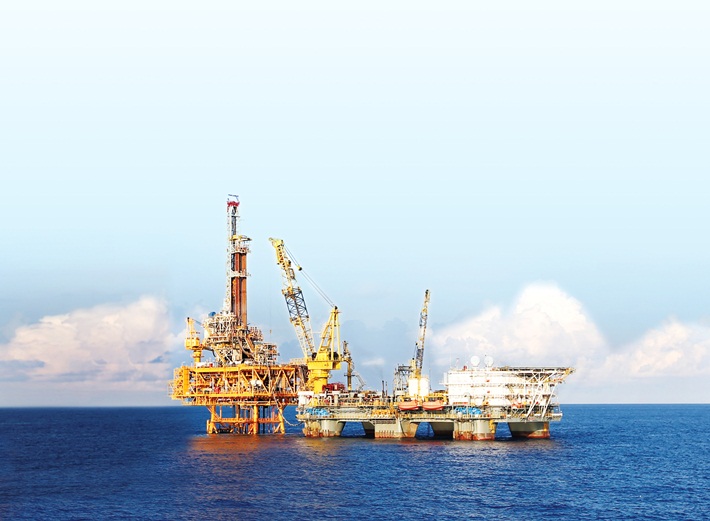 The semi-submersible auxiliary drilling rig PV DRILLING V
In recent 18 months, PV Drilling simultaneously deployed to manufacture drilling equipment (DES) with a tonnage suitable with BSP requirement and restarting PV DRILLING V
So far, overcoming countless difficulties and obstacles, the TAD - PV DRILLING V rig restarting has been carried out on schedule in the complicated conditions of the Covid-19 epidemic, when almost all the countries over the world apply a blockade or social isolation, while the oil and gas drilling industry must use the highly globalized machinery, technology and manpower.
Spending directly over 3.6 million hours of safe working on the rig, at present, the underwater test instead of the on–stone test (UWILD) has been fulfilled and certified by Vietnam Registry Department, Vietnam Maritime Department as well as by the relevant International Registry Organizations.
During the rig putting time from 9 to 21/5/2021, the new manufacture of the last parts of the drilling equipment (DES) was also completed for PV DRILLING V in entering Singapore to timely implement integration and test running and already preparation for the coming drilling campaign.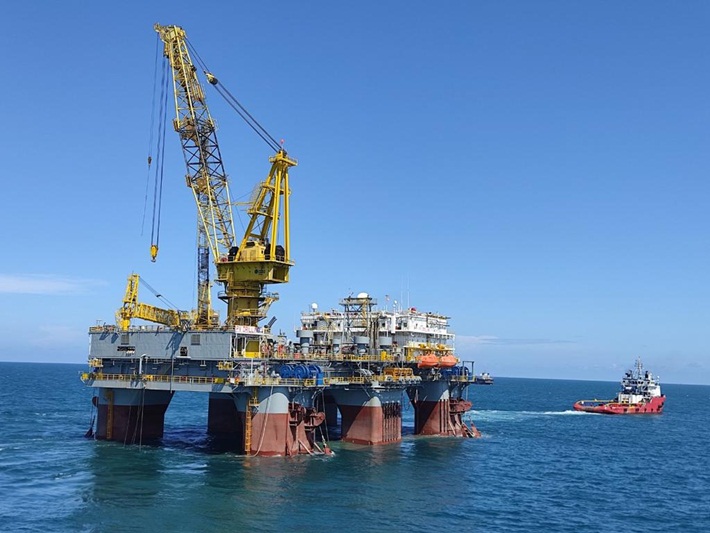 PV DRILLING V is pulled from Vung Tau waters to Keppel Fels Shipyard, Singapore.
With thoughtful preparation, PV Drilling believes that PV DRILLING V will successfully complete the first drilling campaign in Brunei, paving the way for PV Drilling to access and provide the technical services at this potential market also affirming the skill and spirit of PV Drilling in drilling in deepwater areas and contributing to turnover and profit of the Corporation in 2021 and the following years.
VietnamEnergy.vn