Goldwind Vietnam Solution Factory Is Officially Put Into Operation
10:05 | 26/09/2022
- On September 15, the opening ceremony of Goldwind Vietnam Solution Factory was held in Ho Chi Minh City. The theme of the Solution Factory is "Your Expectation·Our Commitment 20+ Year Partnership". More than 70 local and regional partners from Electricity of Vietnam, developers, banks, construction subcontractors, colleges and universities participated in the ceremony.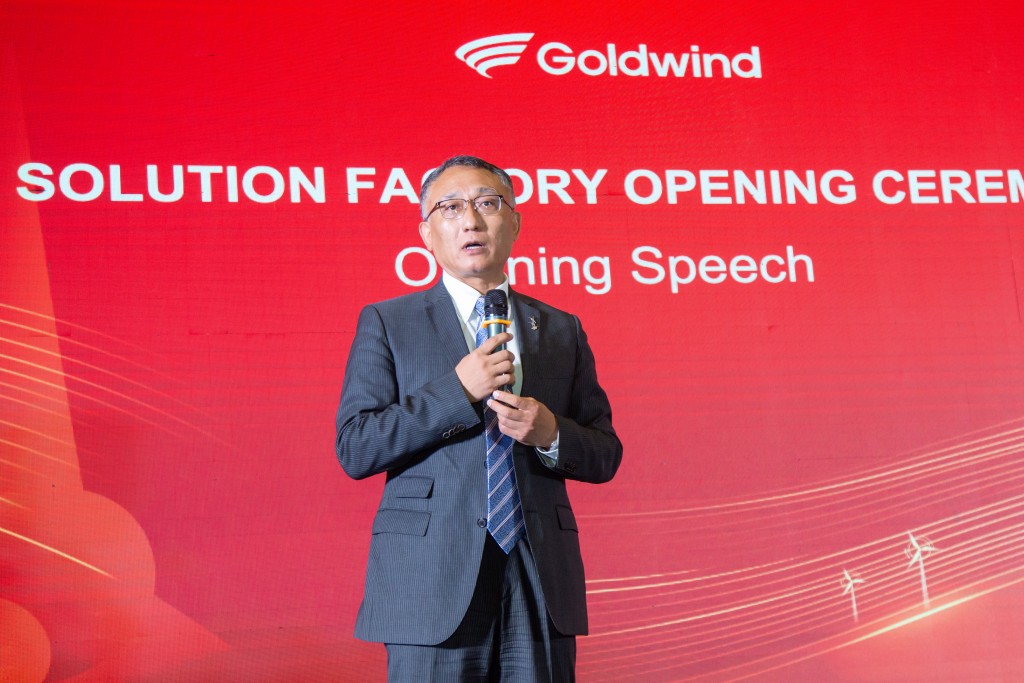 Mr. Wu Kai, Vice President and General Director of Goldwind International spoke at the ceremony.
Based on a digital platform, Goldwind Vietnam Solution Factory is provided with a monitoring and data center. In combination with the climate monitoring, ship dispatching and local supply chain management system, it is aimed to jointly create an Intelligent Operations Center (IOC) and provide customers with one-stop solutions. The operation of the Factory fully demonstrates Goldwind's determination to further implement the localization strategy in international business development.
Mr. Wu Kai, vice president of Goldwind and general manager of Goldwind International, said that Goldwind always maintains the confidence and determination to benefit the world with clean energy and firmly promotes the global energy transition so as to benefit the whole world with affordable, reliable, sustainable energy for a better future. In the Vietnam market, Goldwind always adheres to the concept of innovation, high-quality products and cooperative spirit, actively undertakes its corporate social responsibility, and constantly promotes the development of the local wind power industry. In the future, Goldwind will continue to adopt a customer-oriented approach and bring more possibilities to the renewable energy market in Vietnam.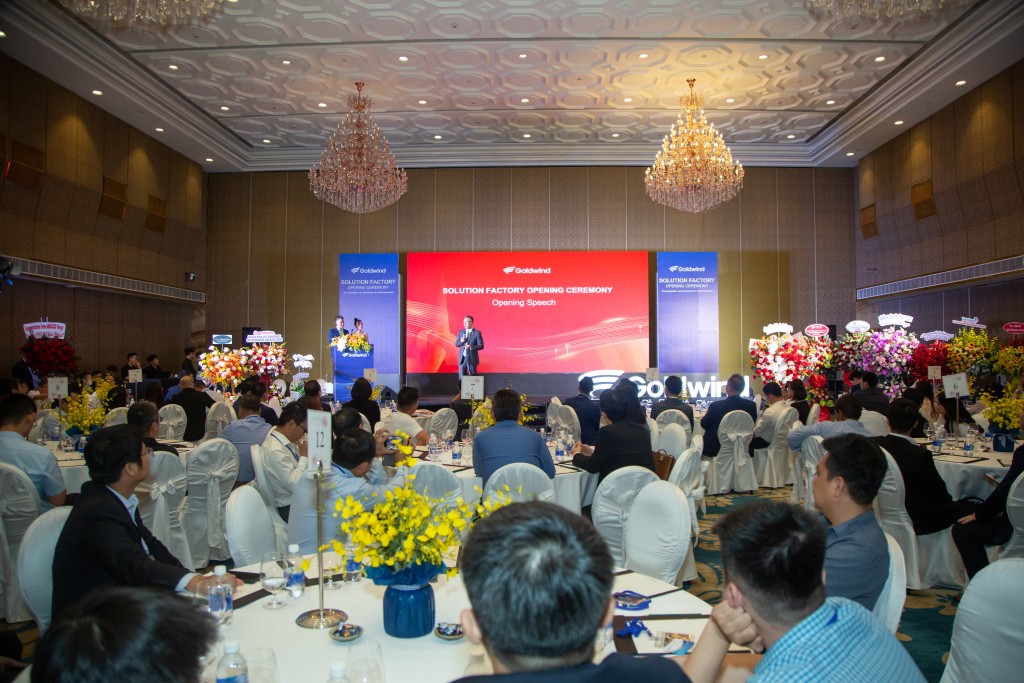 Overview of the ceremony.
Goldwind is committed to developing itself into a stable and reliable long-term partner The Solution Factory will fulfill the mission of providing customers with full lifecycle service solutions, and gradually extend from project operation and maintenance services to project development and production delivery. Besides, the Solution Factory will promote Goldwind to take further steps in the local area, drive internationalization by localization, and make Goldwind Vietnam into Vietnam's Goldwind.
Mr. Dong Yinming, general manager of Goldwind Asia Center, said that Goldwind promotes the continuous progress and innovation of enterprises and industrial chains in terms of products, technologies, personnel capabilities, process production and other key businesses according to the international electricity trading policies and rules. Goldwind Vietnam Solution Factory not only serves as an operation and maintenance factory on the wind farm side, but also provides support for wind farm development, build up local hybrid tower supply chain, and industry training capabilities, and develops with local industry partners on the basis of long-term commitments.
Regional partners, including National Power Dispatching Center of Electricity of Vietnam, T&T Group, Super Energy Corporation Public Company Limited, Gulf Energy Development Public Company Limit, Amaccao Group, TTVN Group, Pacifico Energy, and RATCH Group Public Company Limited, witnessed the opening and commissioning of the Factory. The delegates fully recognized the high-quality delivery and reliable operation of Goldwind's projects in Vietnam and were willing to work with Goldwind to promote the development of Vietnam's wind power industry and make a contribution to the global energy transition.
At present, the localization ratio is 66% for Goldwind's operation and maintenance personnel in Vietnam, and the localization training coverage rate is as high as 100%. With the commissioning of Vietnam Solution Factory as a new starting point, Goldwind will continue to promote the in-depth international cooperation on renewable energy, adhere to the concept of extensive consultation, joint contribution and shared benefits, and follow the market principles and international prevailing rules, give full play to the role of the enterprise, promote infrastructure interconnection, strengthen international capacity cooperation, and help realize green and low-carbon energy development.