Huawei, JJ-Lapp and SEV commit toward the state of the art solar rooftop projects in Vietnam
11:27 | 29/09/2023
- Hanoi, 26 Sept 2023, Solar Electric Vietnam JSC (SEV)- a Vietnam leading EPC contractor in the solar market, has signed a comprehensive agreement with Huawei and JJ-Lapp with the purpose of applying cutting-edge technology from Huawei and JJ-Lapp for its future solar rooftop projects.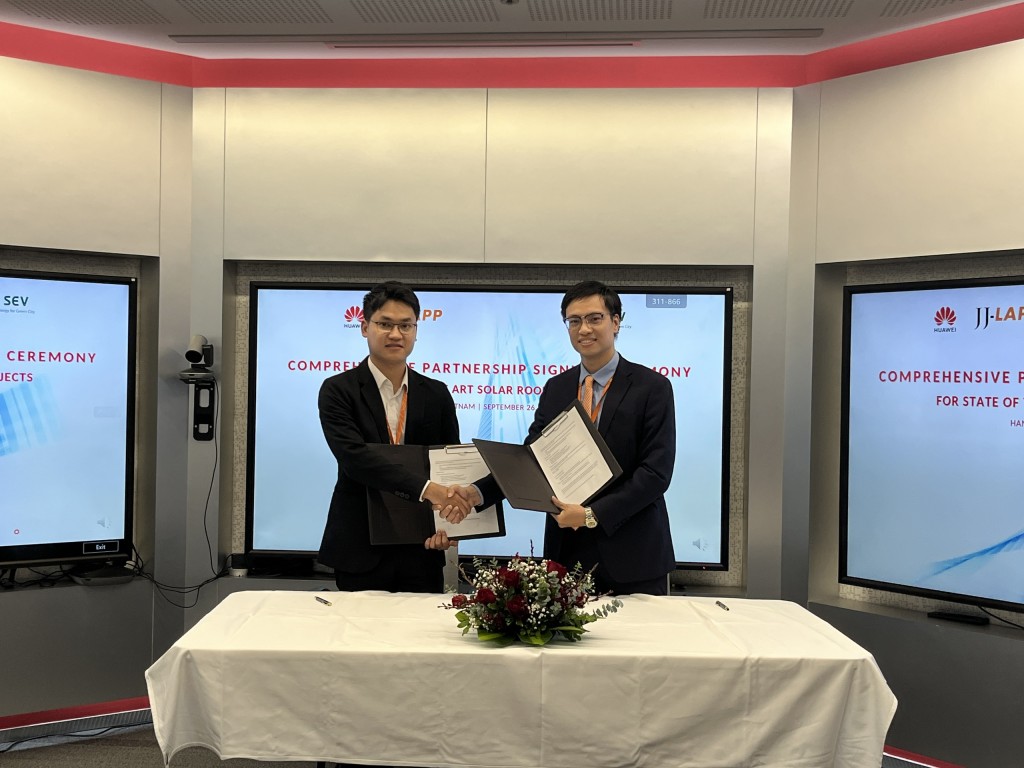 Mr Nguyen Anh Vu- Country Sales Manager of JJ-Lapp and Mr Le Duc Tuan, Deputy Head of SEV's Technical Department at the Signing Ceremony
The comprehensive agreement covers a wide range of topics including technical support, market information sharing as well as in-depth collaboration in project installation and O&M. Following that, both Huawei and JJ-Lapp will have regular training and update the most advanced technologies of both sides so SEV's team can deliver the state of the art rooftop projects in the coming years, joining hands with the government toward net zero target in 2050.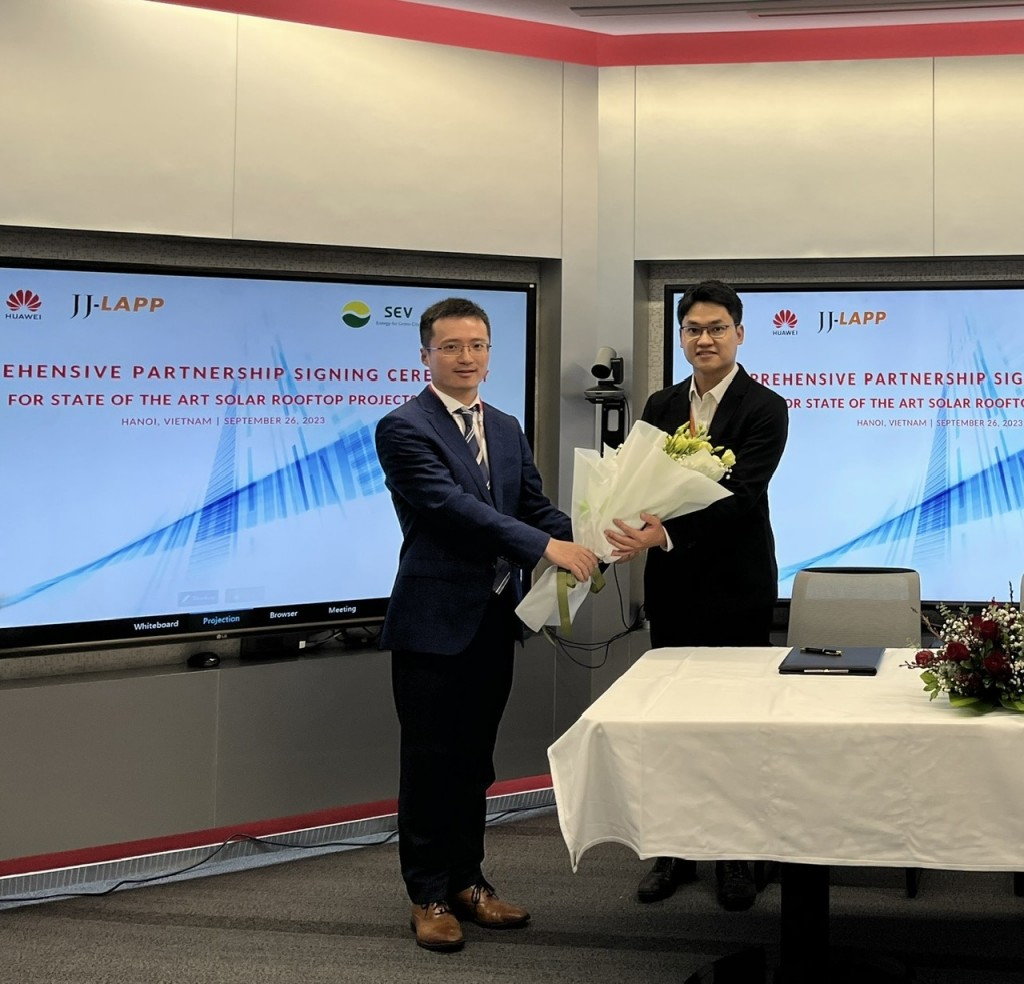 Mr. Jason Wu - CEO of Digital Power Business from Huawei Southeast Asia Multi-country on the Left side
Mr. Jason Wu - CEO of Digital Power Business from Huawei Southeast Asia Multi-country had some sharing about an overview of Huawei Digital Power, as the mission & vision to drive energy revolution for a better & greener future
About JJ Lapp
We care for our environment and have a responsibility to build a sustainable future. We recognized the need to provide substantial benefits for our climate, our health, and our future generation. The movement of wind, heat and light of the sun are energy sources that can supply our needs in a sustainable way.
The demand for solar, especially in ASEAN's emerging markets, has been driven by the urgent need for energy. Solar Energy has been a key pillar of the global energy transition and has become the preferred energy source due to rapid advancements of high-tech solutions that have drastically improved its accessibility, adaptability, competitive pricing, sustainability, and productivity output.
Together with our partners, JJ-LAPP will complement the product range such as photovoltaics cables (ÖLFLEX®Solar) and connectors, along with an inverter (Huawei), mounting panel (Clenergy) and solar panel (Trina Solar)
About SEV
Solar Electric Vietnam JSC is a professional and leading EPC contractor, specializing in the C&I market segment with a strong track record in Vietnam including ABB, Aeon Mall Group, Toyota Boshoku Group, Crystal Martin International Group, Ricons Group, Coteccons Group, TH Group, Yamaha motor, Marubeni, Luxshare-ICT, etc. With a strong in-house and well-educated engineering team, SEV has been working continuously to promote renewable energy applications in Vietnam since 2015.