PV Power and HSBC signed a credit contract worth VND 1,400 billion
09:56 | 10/03/2020
- In Hanoi, PetroVietnam Power Corporation - Joint Stock Company (PV Power) and HSBC Vietnam have signed the short-term credit contract with a value 1,400 billion VND.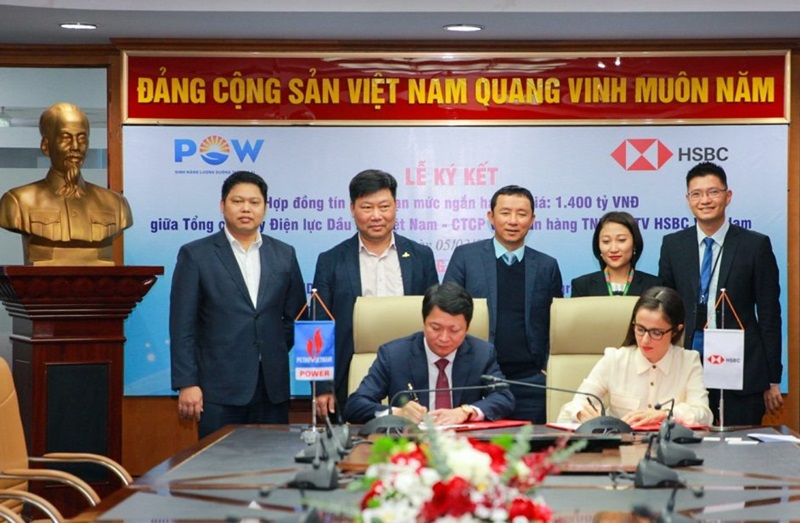 The Signing Ceremony
Mr. Ho Cong Ky - Chairman of Member Council of PV Power informed that at present PV Power is the second largest power producer and supplier in the country after Electricity of Vietnam (EVN) and also has the best financial indicator in Vietnam's energy market.
Besides the long-term capital funds for the projects, the Corporation always proactively seeks competitive short-term funds in the market to finance its production and business activities and often ensures solvency of PV Power.
Ms. Stephanie Betant, the Nationwide Director of the Corporate Finance Division, said that as one of the major electricity suppliers in Vietnam, PV Power plays a key role in implementing the national strategy for energy security. Understanding that issue, and as a leading international bank, HSBC Vietnam is honored to support PV Power in this important task. At the same time, this is also a wish of HSBC in accompanying and helping companies in Vietnam to become more and more prosperous.
The HSBC Group is one of the largest financial and banking service organizations in the world, with branches in Europe, Asia-Pacific, America, Middle East and Africa.
On 1 January 2009, HSBC became the first foreign bank to set up a subsidiary in Vietnam.
Currently, HSBC is one of the largest foreign banks in Vietnam, providing a full range of financial and banking services including: personal financial services and asset management, business banking services, foreign exchange and capital market services, global liquidity and money management services, stock and international payment services, and commercial finance.
PV.