Vietnam has received the first refrigerant Liquefied Petroleum Gas shipment from Saudi Arabia
11:16 | 18/06/2021
- Right in the first days of June 2021, at PV GAS Vung Tau Port, Ba Ria - Vung Tau, Gas Products Trading Company (PVGas Trading) - a subsidiary of PV GAS has successfully received the first shipment under the refrigerant LPG purchase contract with Saudi Arabian Oil Company (Saudi Aramco supplier). With this shipment, PVGas Trading has become the first direct customer of Saudi Aramco in Vietnam market.
This important event marked an important milestone in the development process of PVGas Trading and PV GAS on the map of the international gas trading market in general and the international liquefied petroleum gas (LPG) trading market in particular.
It is known that in order to get the first shipment, PVGas Trading and Saudi Arabia experienced over 10 year period for exchanging ideas, looking for opportunities and building trust in cooperation.
The total volume of the shipment is 46,000 tons of refrigerated LPG, worth about VND 560 billion, transported by Pyxis Alfa ship that entered PV GAS Port on June 8, 2021.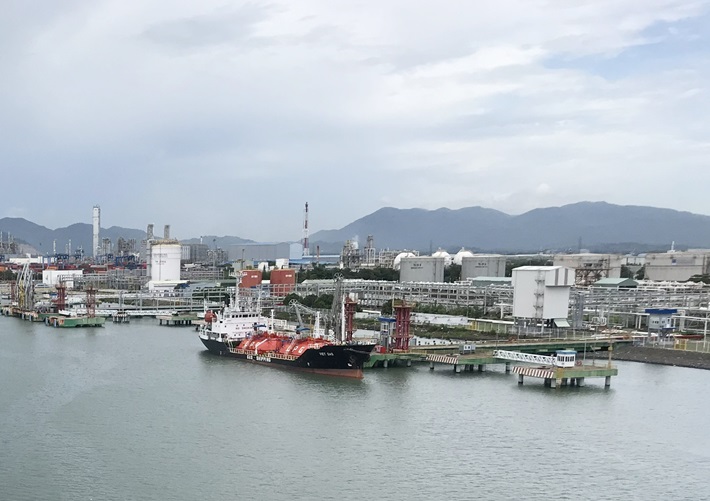 The Pyxis Alfa ship with 46,000 tons of refrigerant LPG from Saudi Aramco to Vietnam.
Saudi Aramco is the National Oil and natural Gas Company of Saudi Arabia headquartered in Dhahran city.
Saudi Aramco is one of the companies with the largest turnover in the world, its market value in 2021 estimated at $2 trillion in the second position after Apple.
Saudi Aramco owns the world's second largest proven crude oil reserves and is a largest LPG supplier in Middle East region (with a total volume of about 27 million tons/year including about 8 million tons for Asian market), occupied 40% of LPG of Middle East (Qatar, UAE, Kuwait, Iran…). Saudi Aramco has 8 Gas Processing Plants, 4 NGL Fractionation plants and over 21,000 km of Gas Pipelines.
The main market is Asia, accounting for about 40% of Middle East LPG production (including: Qatar) , UAE, Kuwait, Iran,...) with 8 gas processing plants (Gas Processing Plant), 4 natural gas separation plants (NGL Fractionation Plants) and more than 21,000 km of gas pipelines.
With great prestige and influence in the world oil and gas market, Aramco is the very unit to decide and announce the CP price (Contract Price - negotiable price) for monthly LPG products being applied in the world and in Viet Nam.
PVGas Trading is proud to be the unit supplying nearly 70% of LPG amount for the domestic market, over 70% for the Cambodian market and a number of other markets in Southeast Asia, and at the same time, to have a LPG trading volume in National Market as over 300,000 tons by 2020.
According to information from PVGas Trading, all the LPG amount imported by above shipment from Saudi Aramco will be supplied for the domestic market and export.
With quality guaranteed to comply with international standards, extensive infrastructure, professional services and cooperation with leading suppliers such as Saudi Aramco, PVGas Trading commits to continuously accompany with the gas traders for bringing clean, environmentally friendly energy sources for the sustainable development of the country.
VER.