2nd Vietnam Solar + Wind Energy Conference concludes with a huge success
00:00 | 01/04/2021
- The summit attracted more than 300 participants, from many leading companies, regulatory agencies, including top-ranked domestic and foreign investors in the field of renewable energy, as well as various financial institutions and distributors in Vietnam.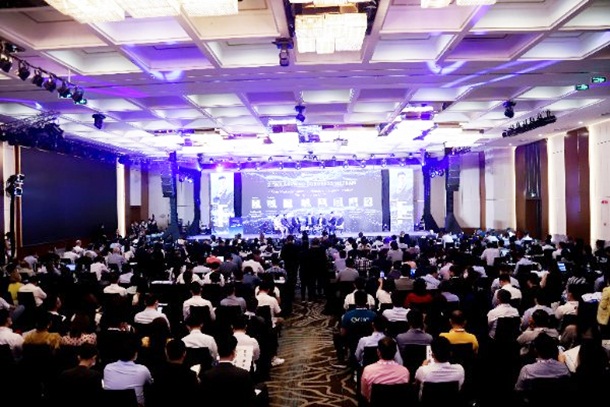 The famous Chinese media ENERGY BOX has successfully held a high-level summit "The Second Vietnam Solar + Wind Energy Conference" in Vietnam on March 31.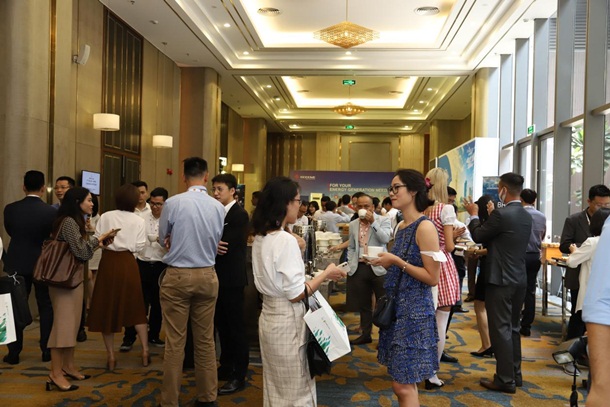 The summit not only allowed participants to learn more about the Vietnamese market, but also provided a platform for them to share ideas and expertise with each other, seek cooperation opportunities, and better seize opportunities in the Vietnamese wind power market.
The summit brought a high concentration of various aspirants in the field of clean energy, especially many speakers from different companies actively participated in the symposium, focusing on "Vietnam's renewable energy market is still strong, and FIT prices are expected to change trends." On such topics, the speakers shared their opinions and predictions.
The ceremony of the conference was opened by a speech by Bùi Quốc Hùng, Deputy Director of the Ministry of Electricity and Renewable Energy of Vietnam. According to his conclusion, Vietnam is one of the countries with the highest GDP growth rate in Southeast Asia and its renewable energy market is going through rapid development.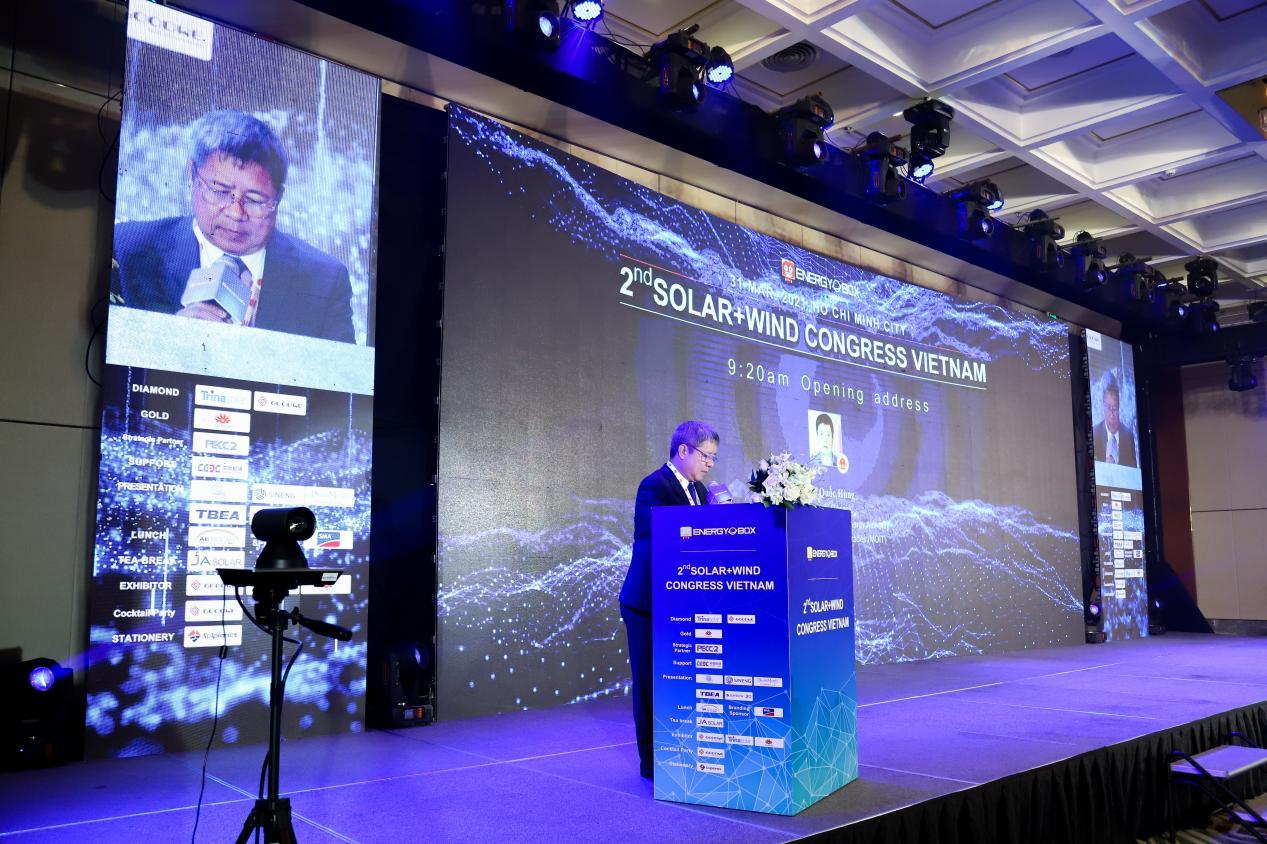 He emphasized, "We have all seen the vigorous development of electric power in Vietnam. By 2020, the installed capacity of photovoltaic power in Vietnam (ground + roof) has reached 13.437GW, and as many as 101,939 building roofs have been equipped with solar energy equipment, and its total installed capacity in 2020 was over 9.3GW. By the end of 2020, the cumulative installed capacity of wind power will be 472MW, "adding that Vietnam's total installed capacity of solar energy has now reached 19.4GW and will be listed as one of the world's three largest solar markets, which is definitely an amazing record.
The sessions officially started when KU Jun Heong, Sales and Marketing Director of Trina Solar Group, delivered a welcome speech.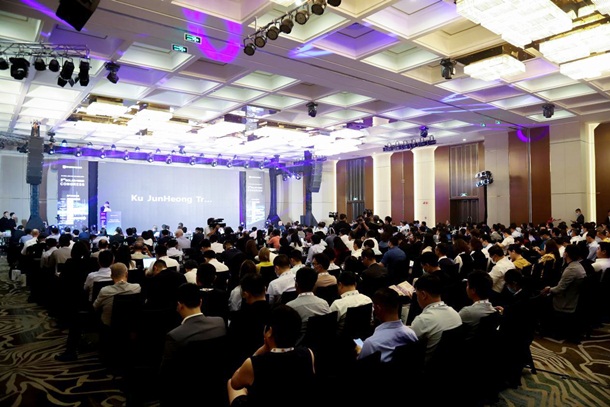 Suntech's regional general manager Joey Zheng and six other speakers Samresh Kumer, Tran Trieu Nguyen Phu, Jithesh Dev, Ethan Phan, Marcus Giles & Phat Nguyen discussed on the topic of "Vietnam Solar Market Summary & Future Development Forecast in the Past 12 Months" The in-depth discussion was moderated by Duc Nguyen Hai.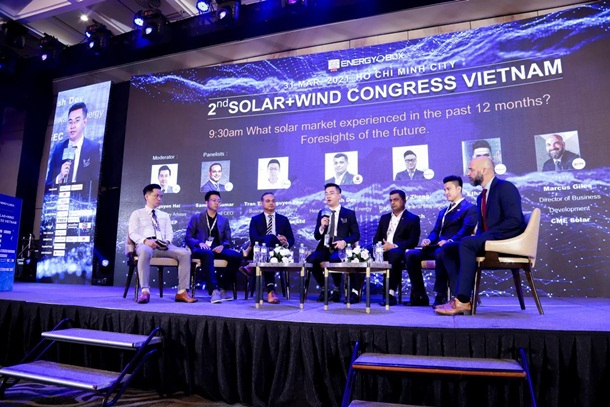 The price trend after FIT was the most focused discussion topic this year. Seven speakers, Indronil Sengupta, Abhlnav Goyal, Hoang Thi Thanh Hoa, Dinh Thanh Minh, Murthy R Nunl, Samresh Kumer & Supa Walsayarat, shared their opinions and experience and expressed full confidence in the future market.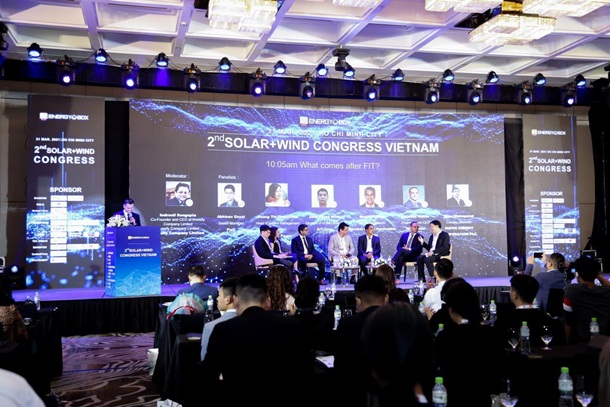 We would like to extend thanks to JA SOLAR for sponsoring the exquisite and delicious tea break and drinks for this conference.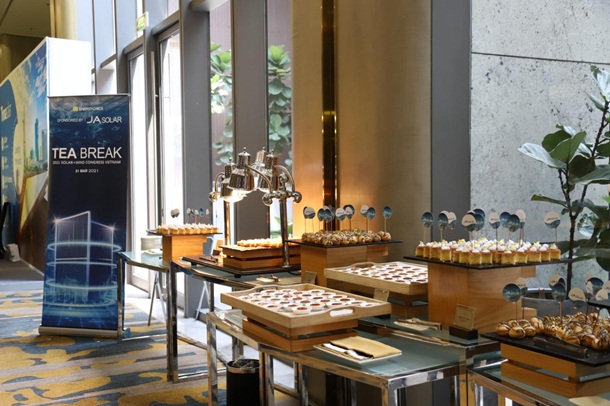 Followed by this, there was a session on topics including Vietnam's renewable energy, wind energy projects, auctions and deployment of DBO framework contract models. Five experienced guests in this field discussed project experiences and summaries, respectively, Phat Nguyen, Jennifer Oxlade, Phat Nguyen, Trung Nguyen Nam & Logan Knox.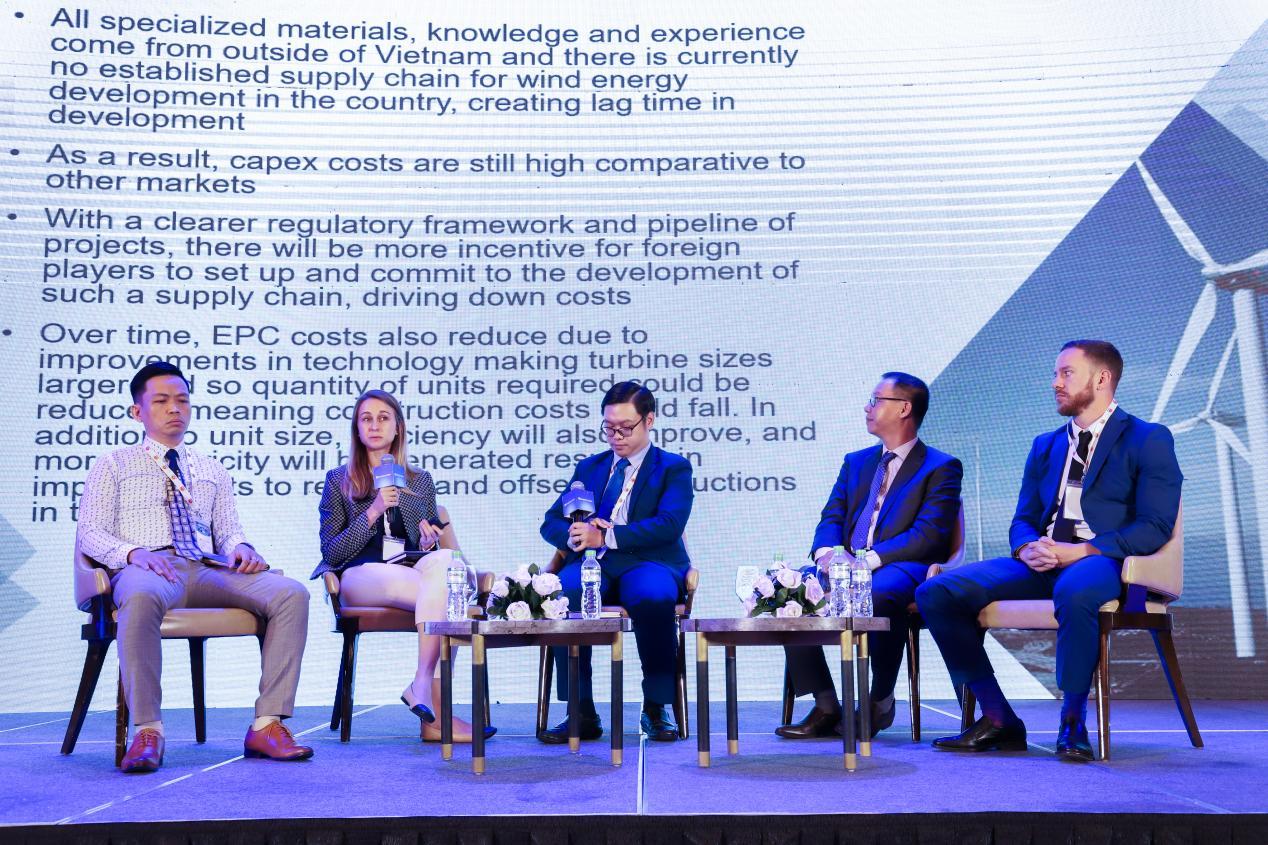 Meanwhile, IPC Group CEO Tran Duc Trung presented a professional analysis and views on "The Rise of Domestic Outsourcing & the Evolution of Vietnamese EPC Contractors", "The Rise of Domestic Solar Outsourcing and the Evolution of the Role of EPC Contractors in Vietnam".
He shared that to account for the specific differences between overseas EPC contractors and local EPC contractors for solar roof projects, most of the local EPC contractors are responsible. When it comes to wind farm projects, local contractors have also become independent EPC contractors, even in the market but the share is not high, he remarked.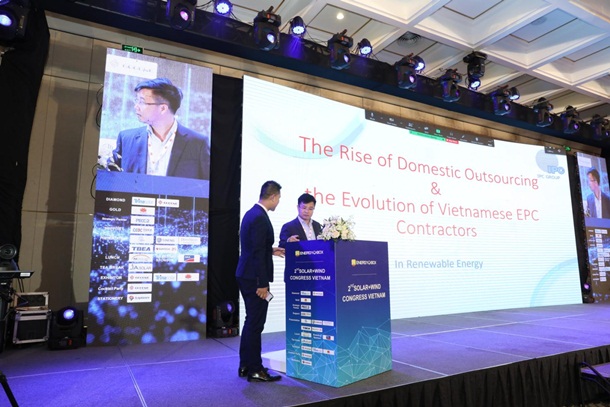 Six guest speakers Thomas Jakobsen, Anh Tran, Clothilde Deneve, Van Anh Do, Samresh Kumar & Marcus Giles had a professional and in-depth discussion."Under the current incentive measures, there is still a lot of market space for industrial and commercial solar energy under the DPPA mechanism, and it is mainly for self-use and how to develop energy storage in Vietnam more reliable," they shared.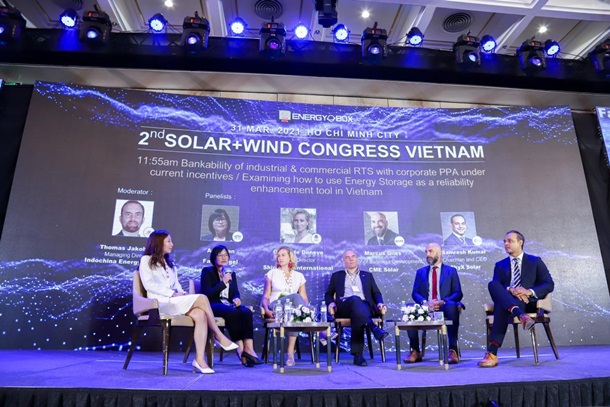 We would like to extend thanks to AE SOLAR for sponsoring the lunch buffet of the conference.
In the afternoon session, Lim Cheong Boon, head of product and marketing of Trina Solar Group's Asia-Pacific region, delivered a wonderful speech, and introduced the module installation volume, shipment volume, continuously updated technology and silicon wafer market share changes in recent years, as well as the summary of the future development.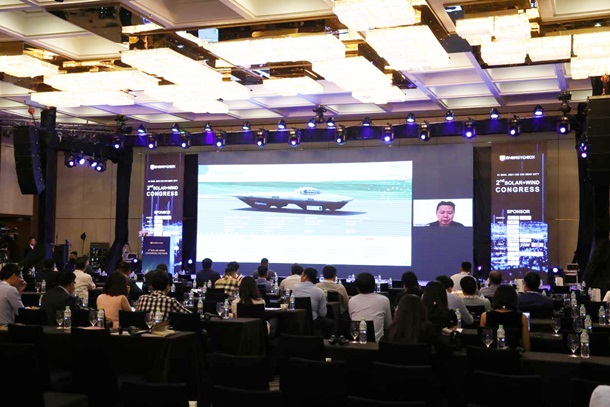 Wang Qian, head of Talesun Solar's Vietnam project, emphasized on how to continuously improve the conversion efficiency and quality of photovoltaic cells and modules, optimize the design of project solutions, and continue to promote the reduction of solar energy costs and other product features.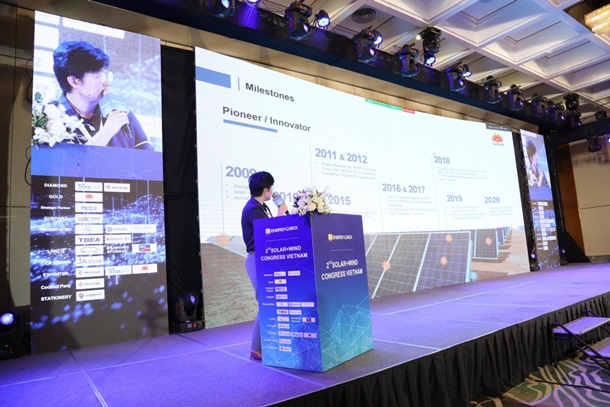 Sabrina, Director of Asia Pacific Region of TBEA, gave a detailed introduction on how to enhance the environmental protection and beauty of life through reasonable selection and use of smart photovoltaic wind power systems.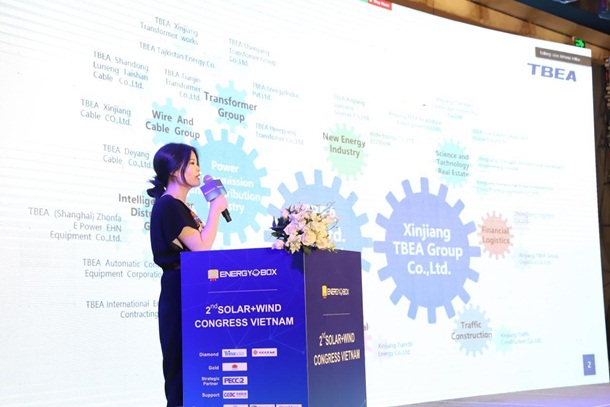 Andy Xu, Vice President of the International Department of Shangneng Electric,conducted an in-depth analysis on the topic of "how to maximize the benefits of photovoltaic power plants by selecting and optimizing inverters." PV power plants with characteristics such as safety and digitalization have become the mainstream trend. With the increase in demand for high-power photovoltaic modules, the characteristics of silicon wafers will still exist by 2021. At the same time, the demand for ultra-high current is also for string inverters, he shared how the research and development of the company brought a strong impact.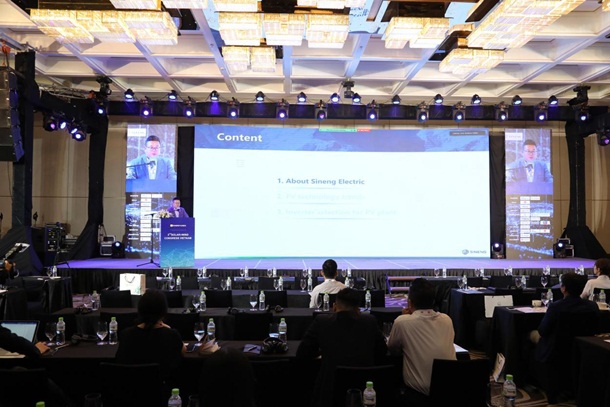 Similarly, Oliver Massmann, representative of Duane Morris, discussed a number of topics in his speech, specifically analyzing Vietnam's latest economic development and its potential for renewable energy, including the solar energy & wind energy policy issued by the Vietnamese government. Oliver also presented investment guidelines and specific suggestions for overseas investors.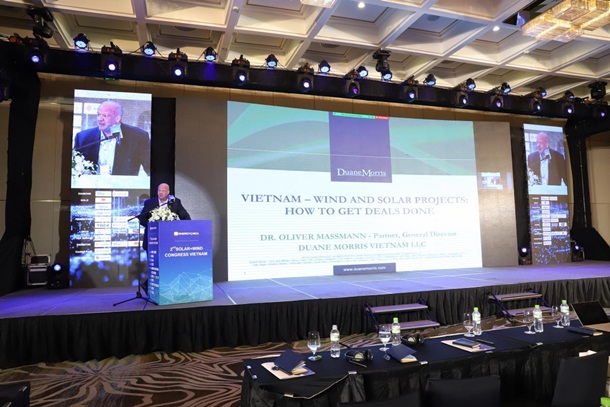 Dennis Tran, the project developer of Scatec Solar, mentioned about some floating solar projects currently under preparation, and pointed out that lakes, river types, and the complexity and water holding capacity of some lake beds will be important factors affecting the project. Since there are both advantages and disadvantages of floating body projects, he shared all should be treated objectively, considering the cost of leasing land and water surface and complicated installation methods, unavoidable natural disasters, potentially high and unpredictable operating costs, or operations that are too highly dependent on the water management authority.
Based on the current situation, its overall capital expenditure is still uncompetitive compared with the installation of solar energy on the ground.
We would like to extend congratulations to the diamond sponsor of the summit GoodWe and its product launch event, which was a complete success.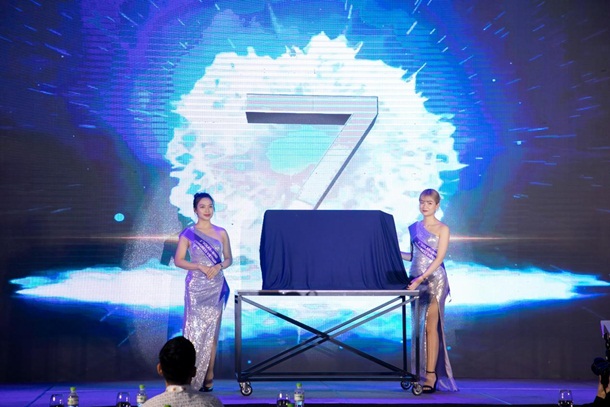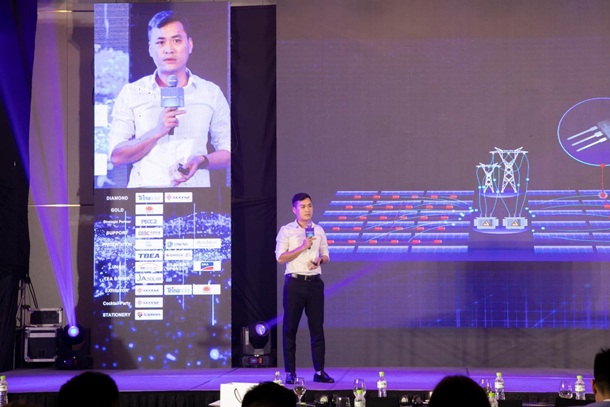 The last group of panel discussions, under the theme "Impact on the Global Solar Market and Supply Chain", was led by GoodWe Vice President Ron Sheng and PECC2 EPC Management Committee Director Nguyen Van Toan, along with 4 other guests, Nguyen Quang Minh, Thomas Jakobsen, Nguyen Viet Hung and Legend Yi gave speeches.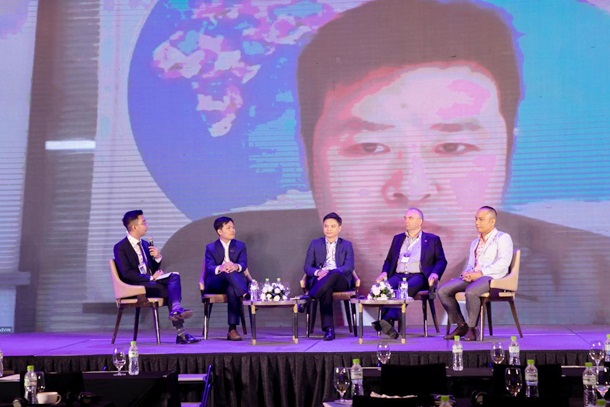 We are thankful to the diamond sponsor GoodWe for providing expensive appliances and travel vouchers, and fully supporting the lucky draw.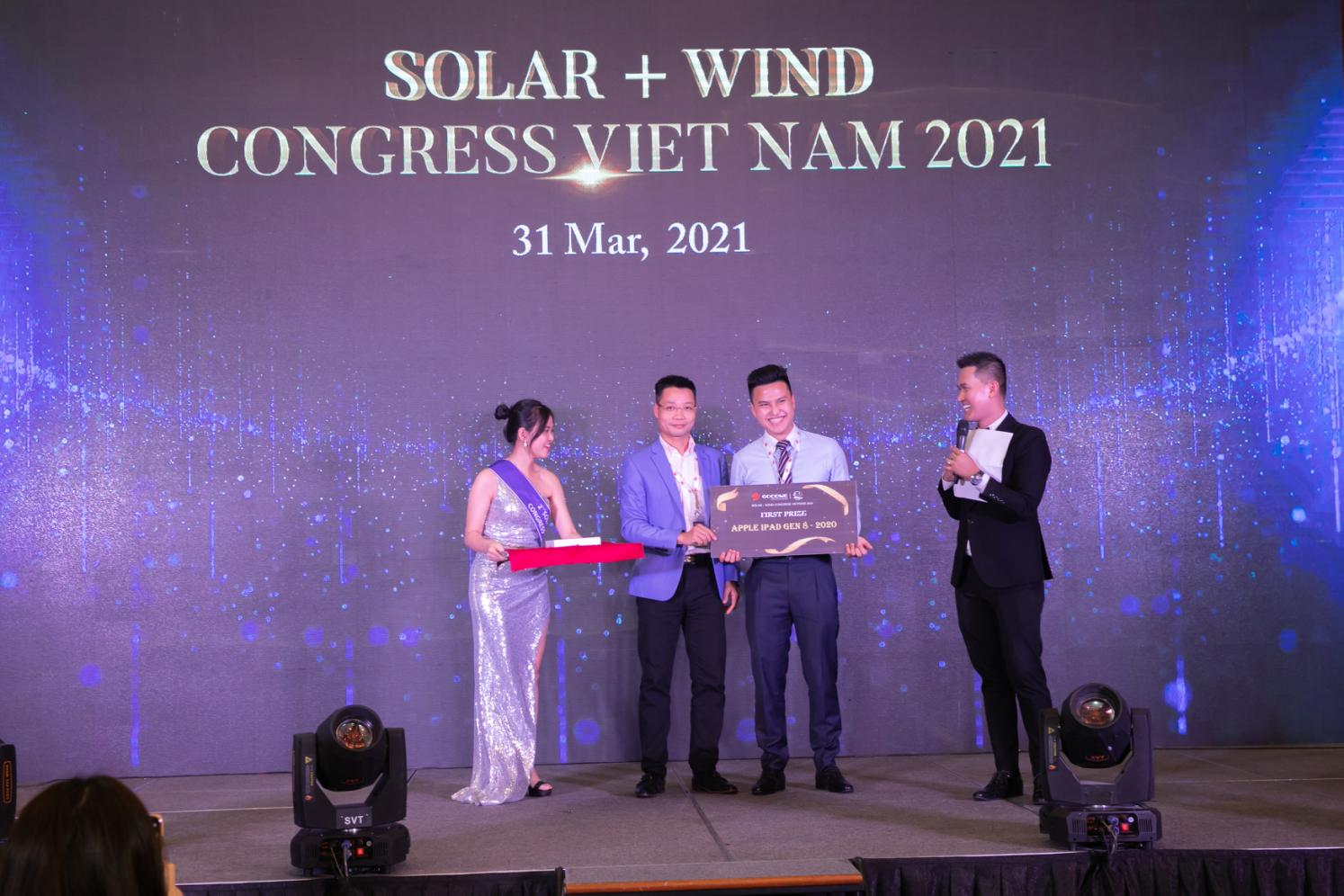 ENERGY BOX would like to thank all the sponsors who trusted us. It is your precious support that made this conference a great success. Trina Solar and GoodWe are both diamond sponsors of the event, and Talesun is the gold sponsor of the event. Similarly, PECC2 is an important strategic partner of this event, and we are happy to receive the support of CCDC. Thanks to GoodWe, Trina Solar and PECC2 for participating in this event. We believe without the support of partners, such a grand event would not be so perfect.
Thanks to IPC Group, TBEA, Sineng, Suntech, Talesun, Duane Morris for sponsoring the speech session. Similarly, the lunch and coffee break were supported by AE Solar and JA Solar, and the Cocktail Party was exclusively sponsored by GoodWe. We would like to thank Solplanet for sponsoring the stationery items at the venue, and thank SMA for becoming our brand sponsor.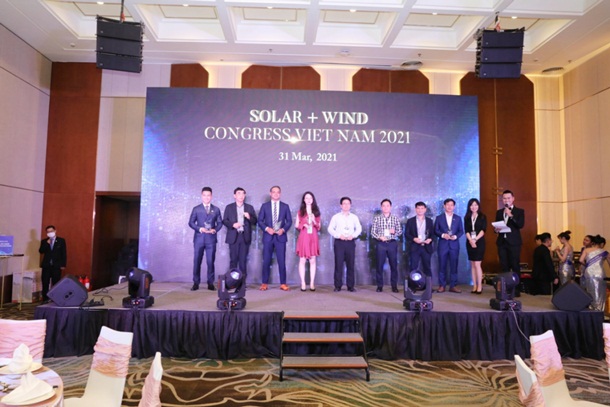 Congratulations to all the winners of this summit, the "Annual Renewable Energy-Solar + Wind Energy Project" award-winning companies include FECON, AIT, GEC, PEC2, China Energy Engineering Group, Scatec ASA, KTG Energy, SUPER ENERGY, Sky X Solar And IPC GROUP.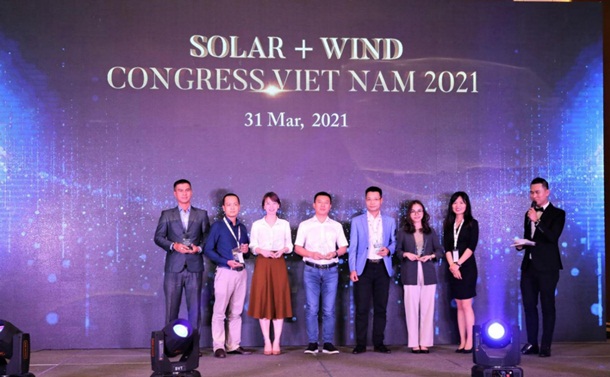 Similarly, the "World Solar Product Manufacturer of the Year" award-winning companies include Trinasolar, GOODWE, Risen solar, JA SOLAR, TALESUN and AE SOLAR.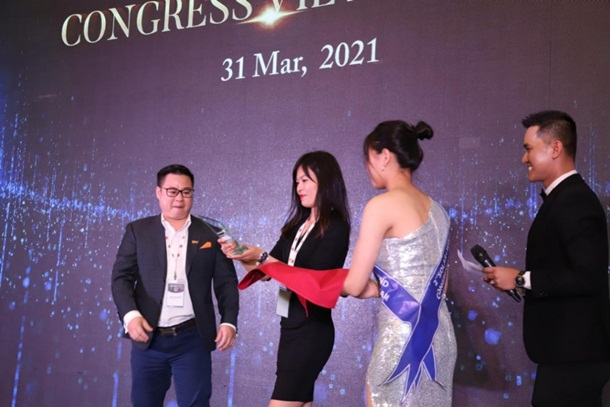 The winner of the Best Renewable Energy Cooperation Award is B. Grimm Power.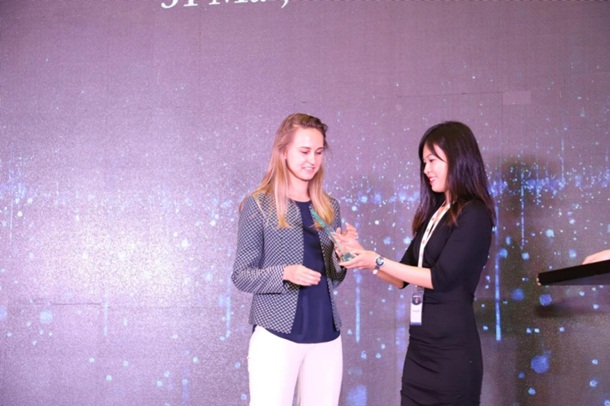 The annual energy leader award was won by Pacifico Energy.
Thanks again to all the sponsors who strongly supported this conference. ENRGY BOX is willing to organize more similar activities in the future to contribute to the development of renewable energy in Vietnam.
Energy Box.