ABBANK finances VND300 billion for Hua Na Hydropower Plant
09:25 | 26/01/2016
- On Jan 21,2016, An Binh Commercial Joint Stock Bank (ABBANK) - Hanoi Branch and Hua Na Hydropower Joint Stock Company (JSC) have signed a VND300 billion credit contract to add the capital for Hua Na Hydropower Plant (HPP) in Nghe An province.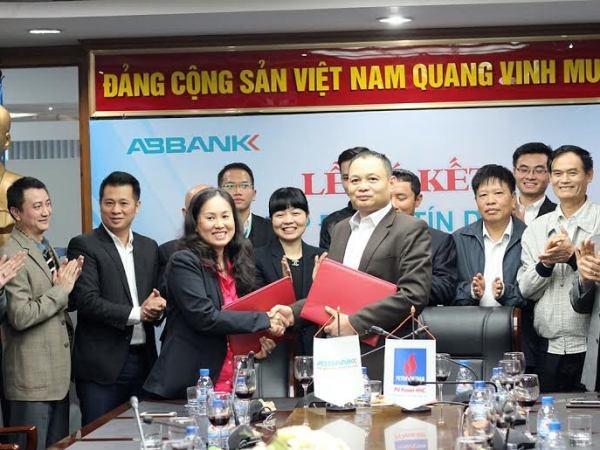 The Signing Ceremony.
Hua Na HPP developed by Hua Na Hydropower JSC investor consists of 2 units with a total installed capacity of 180 MW and annual average electricity generation of 712.7 million kWh.
Previously, in December 2012, ABBANK participated in investment for Hua Na HPP with a total limit of VND 200 billion...
In 2016, ABBANK continues to finance VND300 billion for the Hua Na HPP with a goal to support the investor liquidating the increased costs after adjusting the third time overall investment.
At present, Hua Na HPP is in the stable and effective operation and contributing to socio-economic development, of the locality and energy security of the country
Hua Na Hydropower Plant developed on the Chu river, in Dong Van commune, Que Phong mountainous district (Nghe An province), with a VND 7,000 billion total investment. This is one with the most difficult, complex construction conditions, and the longest headrace tunnel among the hydropower projects in Vietnam.
Hua Na HPP has been synchronized with the National Power System in 2013 first quarter (unit No 1 - February, unit No2 – March). With a 180 MW capacity, Hua Na HPP counts nearly 25% of the total capacity of Nghe An power system at present.
Hua Na HPP reservoir in operation has improved the irrigation situation for the western districts of Nghe An and Thanh Hoa provinces and flood regulation for downstream, reduced flood discharge for Cua Dat hydropower reservoir with a 100 million cubic meters flood control capacity and increased a 20.1 million kWh/year output and 7.4 MW firm power capacity for Cua Dat HPP.
VietnamEnergy.vn