Doosan appoints New CEO for Vietnamese Operations
14:33 | 06/04/2022
- Mr. Kim Hyo Tae has just been appointed as the new Chief Executive Officer and General Director (CEO & GD) of Doosan Vietnam (Doosan Vina) on March 28, 2022, to take charge of all Doosan activities in Vietnam.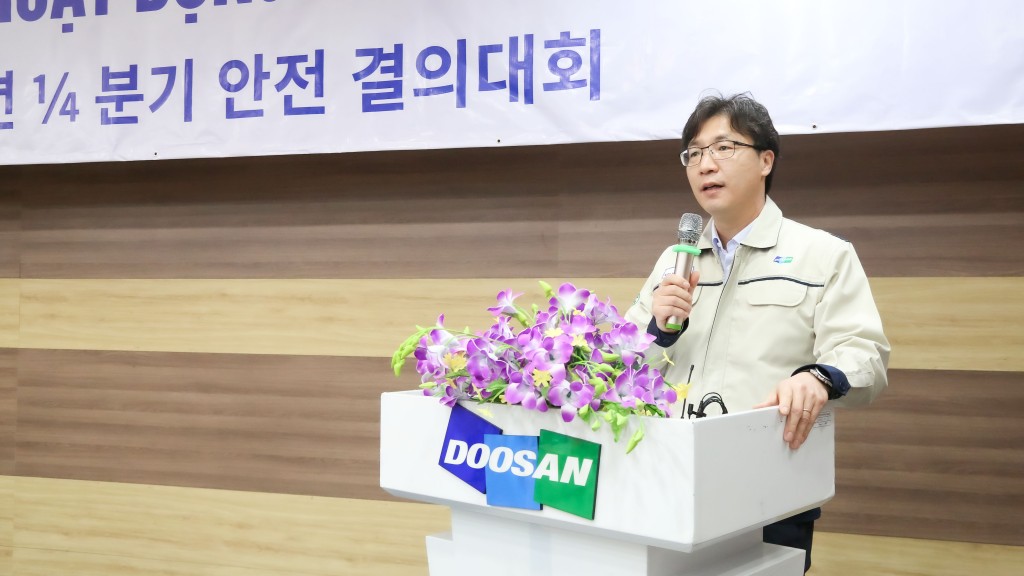 Mr. Kim Hyo Tae became the new CEO & GD of Doosan Vina on March 28, 2022.
Before assuming the roles of CEO & GD of Doosan Vina, Mr. Kim Hyo Tae has worked for nearly 27 years at Doosan Group. He took high positions and was knowledgeable about work related to design, production management, sales & marketing, and project management.
After taking the new positions, new CEO Kim Hyo Tae had a meeting with his management leaders and shared the goals and development orientation of Doosan Vina. He set three cores to focus on completing in 2022. The first is to improve competitiveness through promoting an individual's capacity and experience and strictly following safety principles. The second is to strengthen open & multi-way communication, eliminate distances and conflicts between superiors and subordinates. The third is to soon commercialize new businesses of offshore wind power, fuel cells, … to ensure the workload for employees.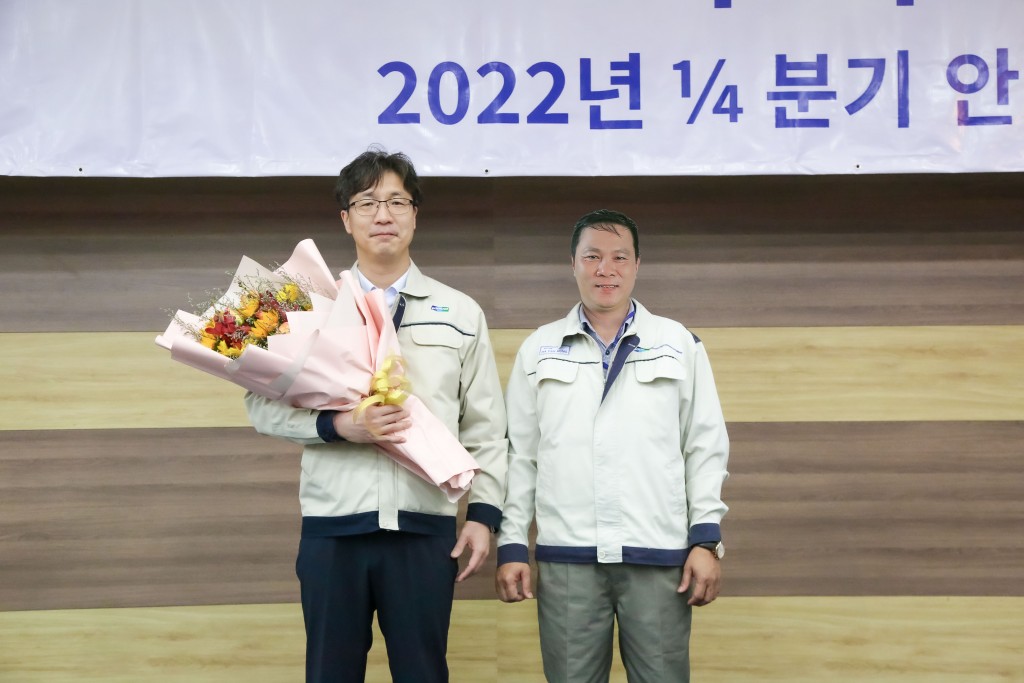 Mr. Kim Hyo Tae (left) received welcome flowers from Mr. Ha Van Hung, Chairman of the company's Trade Union.
Until the end of 2021, after more than 15 years of establishment and development, Doosan Vina has completed 392 projects weighing over 500,000 tons. Currently, Doosan Vina's mechanical and heavy industrial products are present in 35 countries worldwide, including strict markets such as Japan, France, Italy, the United States.
Doosan Vina
Doosan Vina is a high-tech industrial complex in the Dung Quat Economic Zone of Central Vietnam's Quang Ngai Province. The company supplies the mega infrastructure products that make modern life a reality. Doosan Vina's products include Boilers for thermal power plants, Desalination plants are the size of a football pitch that turn seawater into fresh, Material Handling Systems like cranes that are the heart of logistics at ports around the world, Modularization and Structural Steel for refineries, buildings, and infrastructure developments. To date, the company has exported products valued at $2.4 billion.
The Doosan Group
The Doosan Group is a global multinational focusing on Power, Water, and other infrastructure developments worldwide. The company is headquartered in Seoul, South Korea has operations in 38 countries, over 42,600 employees, and $22 billion in annual revenue.