EVN's construction investment situation in 2022
13:00 | 19/01/2023
- It can be affirmed that 2022 is a relatively successful year in the construction investment of Vietnam Electricity (EVN).
Many key projects reach the finish line
Although facing many difficulties and obstacles in implementing investment procedures, compensation and site clearance, forest land use purposes conversion, capital arrangement, and rising in supplies and materials prices, in the year 2022, EVN and its units have made great efforts and implemented many solutions to accelerate the progress of the projects, especially key power source, and grid projects. In, power source projects such as the Expanded Ialy Hydropower Plant, Expanded Hoa Binh Hydropower Plant and Quang Trach I Thermal Power Plant are still following the set plan. EVN is also implementing investment procedures and arranging capital for 7 other key power source projects.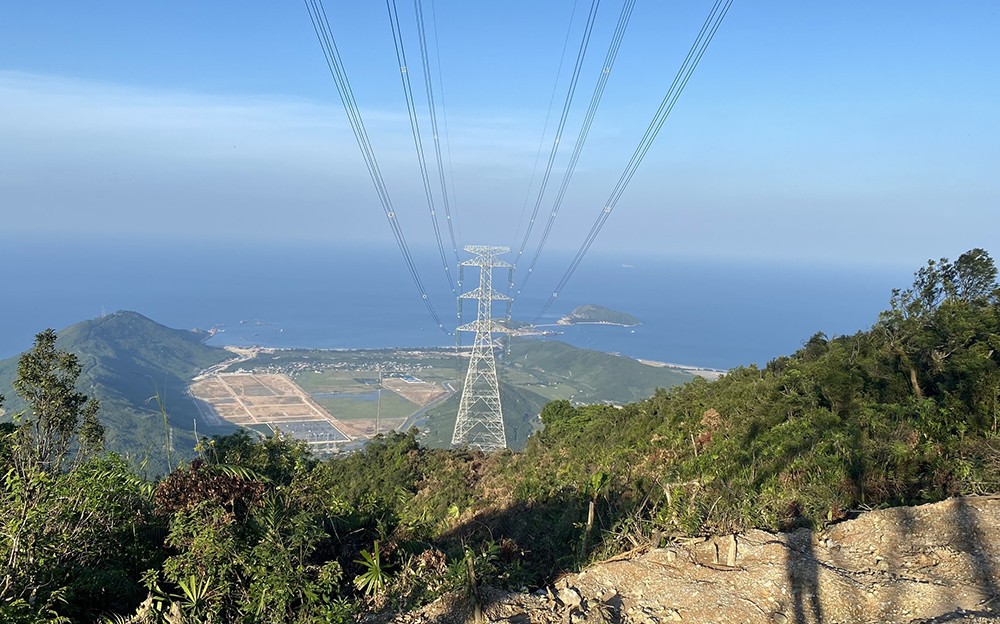 Vung Ang - Quang Trach - Doc Soi - Pleiku 2 500kV transmission line circuit 3 completed in August 2022
Regarding power grid investment, in 2022, EVN completed 183 110-500kV power grid projects. Notably, the entire Vung Ang - Quang Trach - Doc Soi - Pleiku 2 500kV transmission line circuit 3 (August 2022) has been put into operation. The completion of the project contributes to strengthening the 500kV transmission capacity of the national power system; releasing the capacity of thermal power and renewable energy sources in the area.
Kien Binh - Phu Quoc 220kV transmission line (the longest sea-crossing 220kV transmission line in Southeast Asia) was also energized in October 2022, thereby contributing to improving the power supply quality in Phu Quoc city (Kien Giang province); increasing the power supply reliability, reducing power loss, timely smooth the load for the existing 110kV undersea cable line at high load. Especially, the put into operation of the project will increase the power supply capacity for Phu Quoc Island by about 5 times and can meet the power supply until 2035.
The most remarkable construction investment of EVN in 2022 is the energization of Van Phong 500kV substation project and its connection 27 days ahead of schedule and Van Phong - Vinh Tan - Thuan Nam 500kV transmission line 5 days ahead of schedule.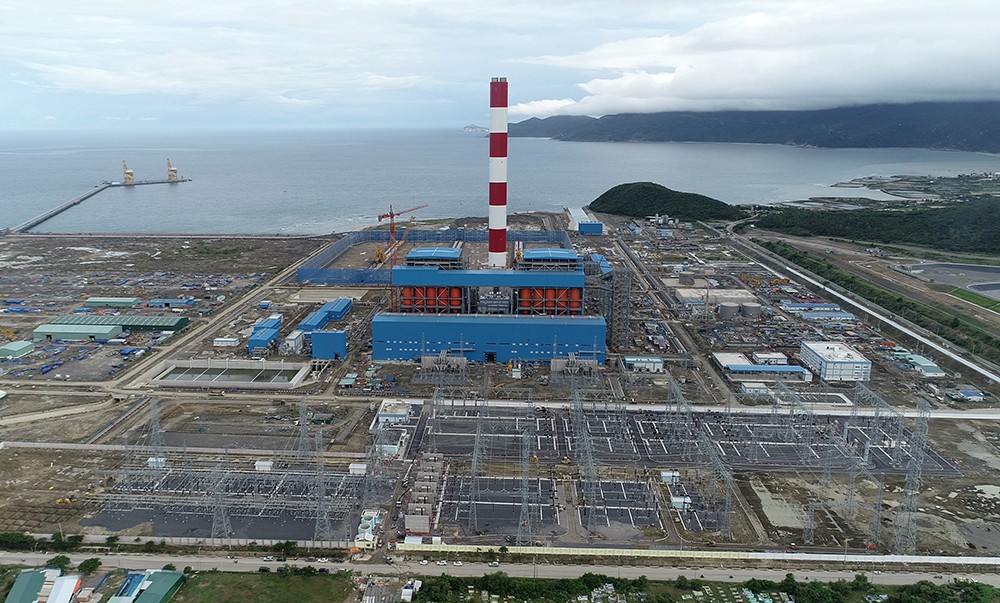 Van Phong 500kV substation and its connection completed on November 2022
Some construction investment objectives and plans of EVN in 2023:
- EVN's total investment capital is VND 94,860 billion;
- Completing power generation of Phuoc Thai 2 and Phuoc Thai 3 solar power projects;
- Focusing on the construction of the projects of Expanded Hoa Binh Hydropower Plant, Expanded Ialy Hydropower Plant, Quang Trach I Thermal Power Plant;
- Completing 243 110-500kV power grid projects;