Goldwind Vietnam – Annual Client Day 2023
16:02 | 10/11/2023
- On October 29th, Goldwind, the first wind turbine supplier in China, and the quickest one in the world to achieve a milestone of over 100 GW installed capacity, hosted its Annual Client Day 2023 in Ho Chi Minh City. This event shows our gratitude for the trust
that
our valuable clients have placed in us and the partnership that has been strengthened over the years.
Goldwind Annual Client Day 2023 exclusively for customers is held on October 29 at the Sheraton Hotel. The event spreads Goldwind's message "Your expectations, our commitment, 20+ years of partnership".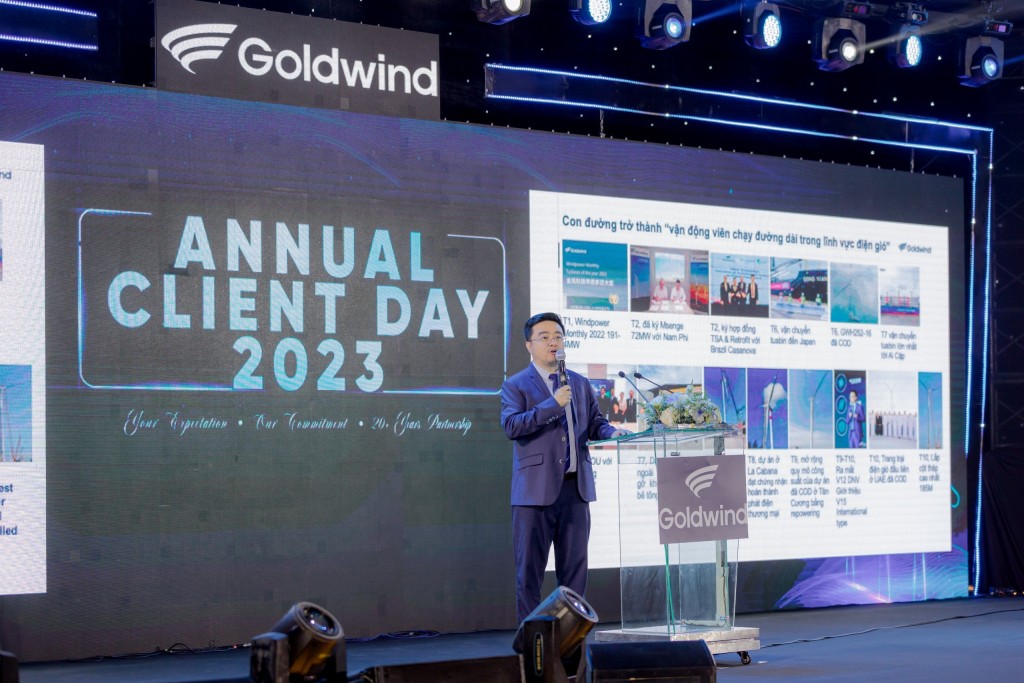 Mr. Wu Kai, - Vice Chairman of Goldwind Group, cum Chairman of Goldwind International
Mr. Wu Kai - Vice President of Goldwind Group and Chairman of Goldwind International, shared: The decisive factor in the success of Goldwind's business activities is the great contribution of customers who have trusted and cooperated with Goldwind since its early days of establishment.
In the Annual Client Day 2023, leading enterprises in the wind power segment such as Trung Nam, T&T, and Xuan Cau also attended and gave speeches. Both sides said that, although the time to enter Vietnam is not long, Goldwind really has a deep impression on the fast development, and strong investment, as well as Goldwind's long-term commitment to the Vietnamese market, initially affirming the prestige and quality of wind turbines and services that Goldwind brings to the Vietnamese market.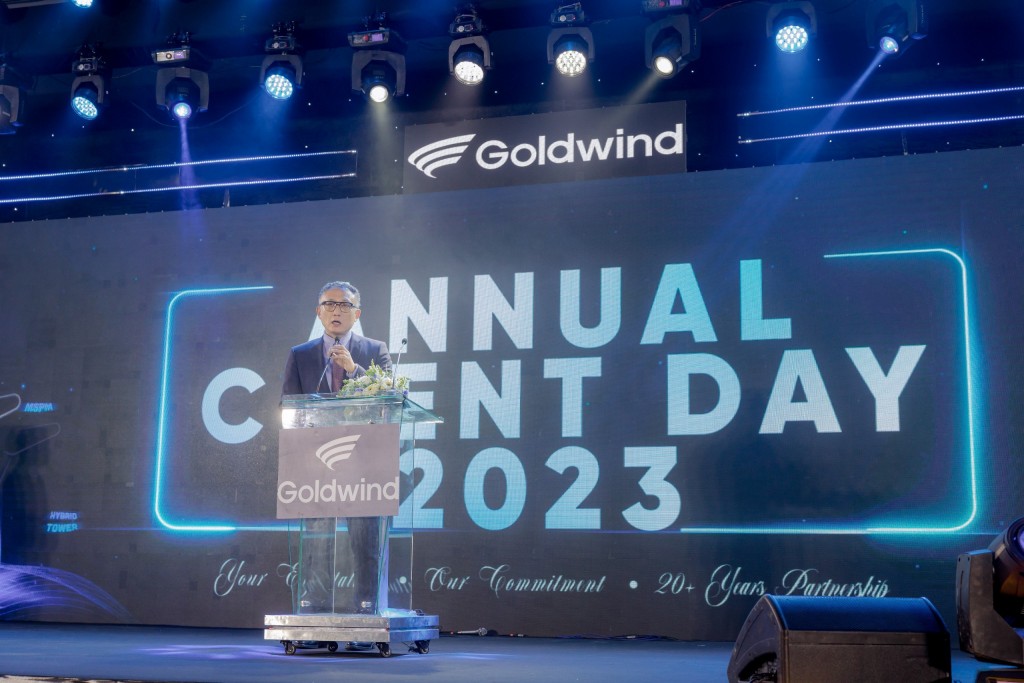 Mr. Dong Yi Ming, Director of Goldwind throughout Southeast Asia
With nearly 30 years of experience in the field of wind power worldwide, Goldwind is ready to offer products that meet the most stringent requirements of investors, even in the harshest weather conditions.
Currently, Goldwind is present in 6 continents and 38 countries with 105+ GW installed capacity. In the Vietnamese market, Goldwind has provided wind turbines in 6 provinces. Until now, Golwind has 0 Breach and 0 Accidents for all Gold wind projects in Vietnam.
This is to show the prestige and assurance of Goldwind with the projects that Goldwind has participated in.
At the event, Goldwind also officially introduced new technology with some of the company's key products in the upcoming time, to customers, including GWH171, and GWH182 series products.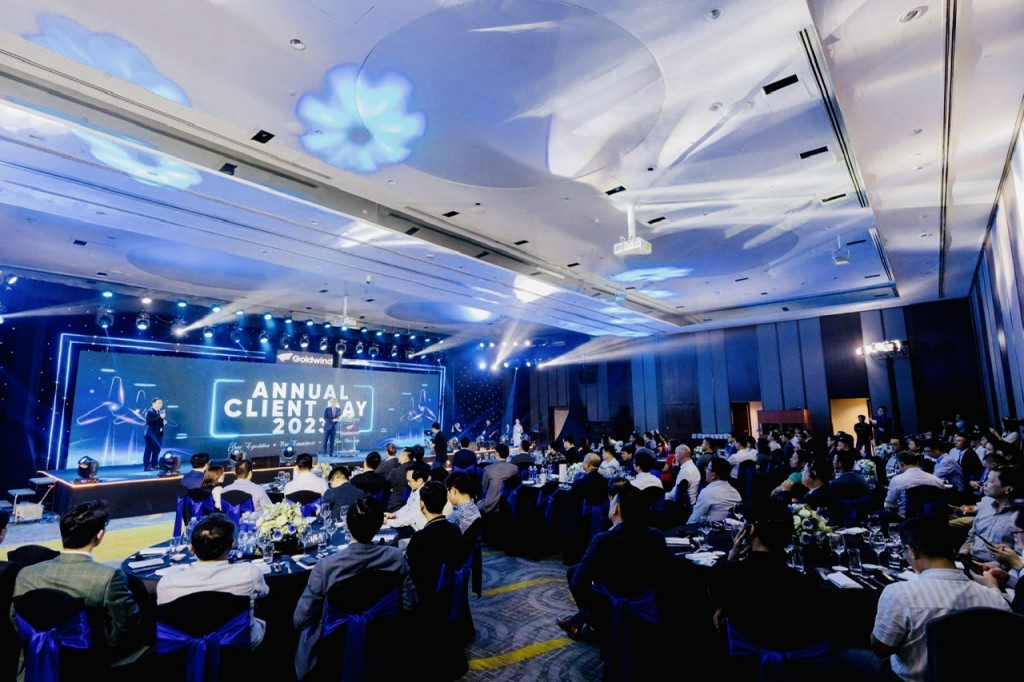 Overview of the Annual Client Day 2023 of Goldwind Vietnam in Ho Chi Minh City
GWH171 and GWH182 inherit Goldwind's high reliability and green supply chain and mature manufacturing technique advantages, with intelligent all-around upgrades, multi-field friendly and great performance, help clients achieve higher yields and suitable solutions, aiming for Vietnam's and Asia's conditions.
With "Your expectations, our commitment, 20+ years of partnership", Goldwind always finds the best service solutions combined with the best products to create the best values for customers...