Vietnamese experts undertake to design the highest hydropower dam in Nepal
11:22 | 23/09/2021
- On September 20, 2021, Power Construction Consulting Joint Stock Company 1 (PECC 1) signed a design consultant service contract with the consortium of Song Da Corporation – Tanahu (Nepal) for package No1 of the Tanahu hydropower dam. The signing ceremony was conducted online.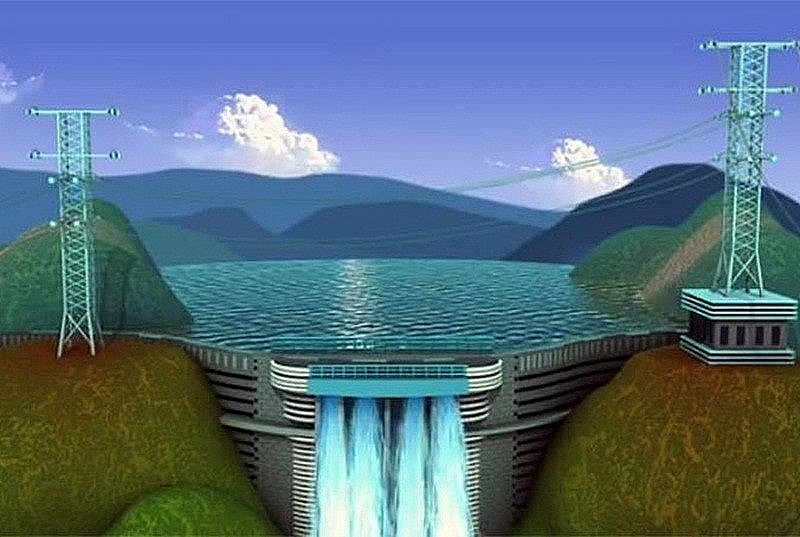 Model of Tanahu Hydropower Project (Nepal).
Tanahu Hydropower project with a capacity of 150 MW is the highest dam so far in Nepal developed in very complex topographic and geologic terrain, for meeting electricity demand, especially in dry winter in Nepal was built to meet the electricity demand in Nepal, especially during the dry winter months.
This hydropower plant also will contribute to reducing electricity generated by fossil fuels, reducing transmission losses and, at the same time, to the stability of the Nepal power system.
Package No1 of PECC 1 include the following main tasks:
1/Upgrading and assessing meteorology - hydrologic and geologic conditions of the pressure line.
2/ Making technical designs and construction drawings for pressure lines, including a gravity concrete dam with a height of 140 m and flood discharge spillway.
3/ Designing the energy dissipation tank and concrete auxiliary dam downstream.
4/ Designing 6 spray drilling corridors within the dam with a total length of about 1,350 m and auxiliary tunnels approaching spray drilling corridors and upstream dyke with a total length of about 1,020 m.
This is a hydropower dam with very complex topographic and geologic characteristics.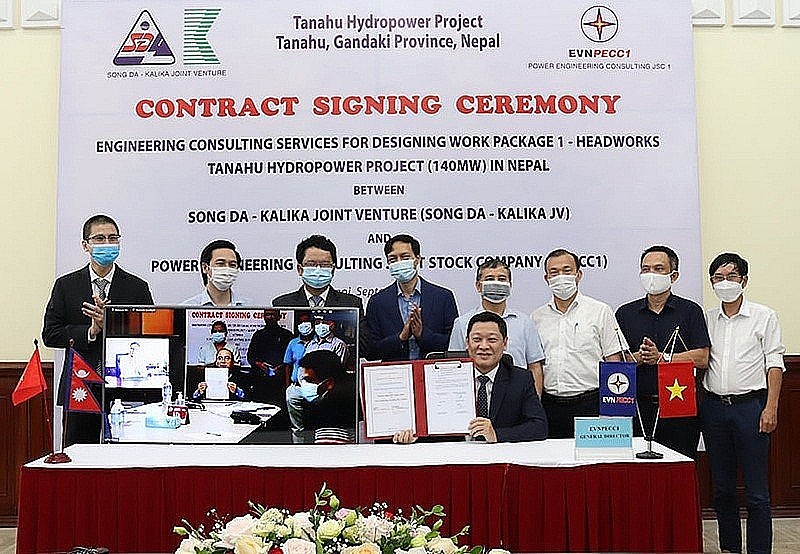 The Signing Ceremony of the contract of design consultancy service for the items of package No. 1 - The focal cluster of the Tanahu Hydropower Project (Nepal).
The project locates in an area with a narrow riverbed, Alluvium layer with a thickness of 30m, the maximum credible earthquake (MCE) with a peak background acceleration of 0.39g, equivalent to an earthquake with 9 level magnitude. Besides, it is also calculated to verify with the largest background acceleration up to 0.7g (equivalent to the earthquake with 10 level magnitude).
The project expects to be put into June /2024 which should be a very huge challenge for PECC1 experts. The investigating activities of the capital financers with a presence of international consultants and severe requirements on the experience of the contractors should be also a large challenge for PECC1.
However, with the experience and quality of consulting services that have been successfully implemented in many large power projects, it is confident that PECC 1 will complete the tasks with the time schedule, best quality and stable standards.