Doosan Vina continues doing charity activities in Quang Ngai province
14:55 | 28/10/2016
- On October 27th, 2016 Morning, at Binh Hoa Secondary School, Binh Son district, Quang Ngai Province, the Doosan Vina, South Korean Marine Veterans Association and Quang Ngai's Department of Labour, War invalids and Social affairs were signed a Memorandum of Understanding (MOU) on a social charity program.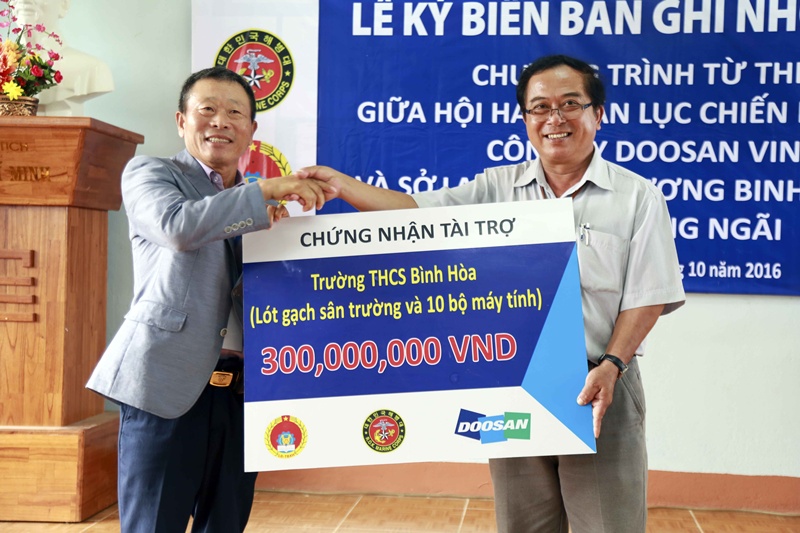 Representative of The South Korean Marine Veterans Association in Viet Nam, Ryu Jae Mok (L) hands over plaque to Principal of BinhHoa secondary school, Ao Van Hanh (R)
The MOU covers the goals of the program and the coordination of the activities. The three signatories include: Doosan Vina and The South Korean Marine Veterans Association which will work to upgrade or renovate schools in QuangNgai Province and provide the support in the area of human resources, facilities and finance to improve the infrastructure and living conditions of local residents; the third signatory, was the QuangNgai Department of Labor, War Invalids and Social Affairs who will work to see that it is administered properly and create favorable conditions so the program's objectives can be accomplished. The MOU takes effect from its signing date and shall be automatically extended.
In conjunction with the signing a first event for the project was carried out at BinhHoa Secondary School of the Binh Son district, QuangNgai Province. About 40 volunteers from Doosan Vina and The South Korean Marine Veterans Association upgraded and tiled 1,000 m2 of the school yard, presented 10 brand new computers, planted trees and cleaned up the campus. The assistance was greatly appreciated because the school was financially unable to purchase the computers or improve the facilities. The total for this event was nearly 300 million VND.
Some photos of the activities: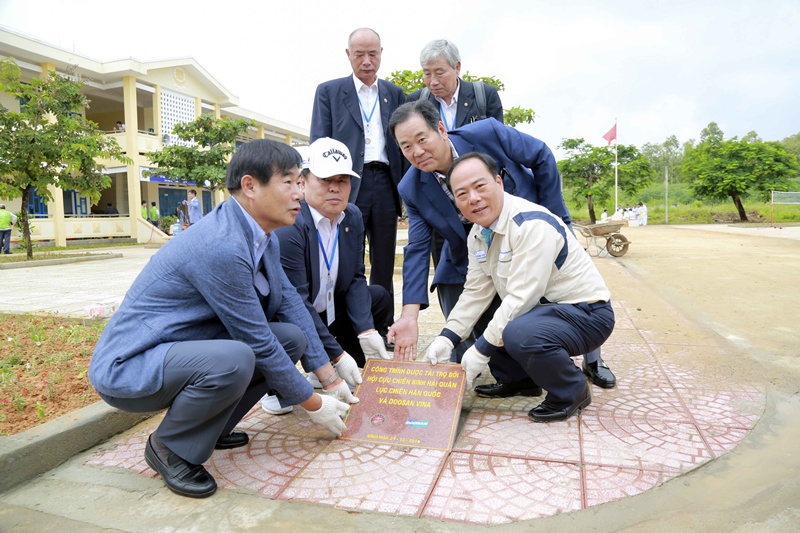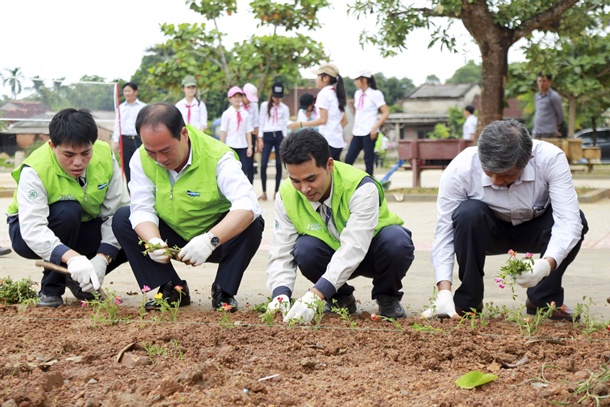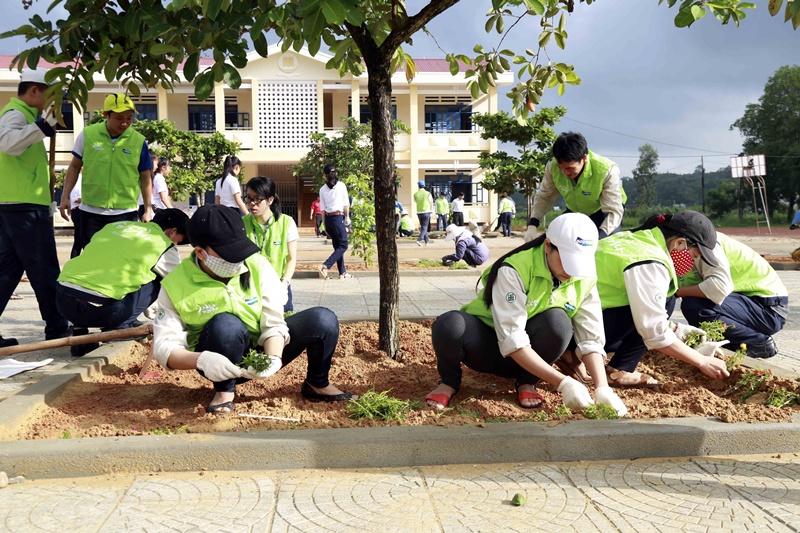 VietnamEnergy Online