Opening 2019 Vietnam Renewable Energy Week
14:19 | 18/09/2019
- On September 17, 2019, in Hanoi, Vietnam Sustainable Energy Alliance (VSEA), Vietnam Climate Action Alliance (VCCA) and Climate Change Working Group (CCWG) organized the 2019 Vietnam renewable energy Week.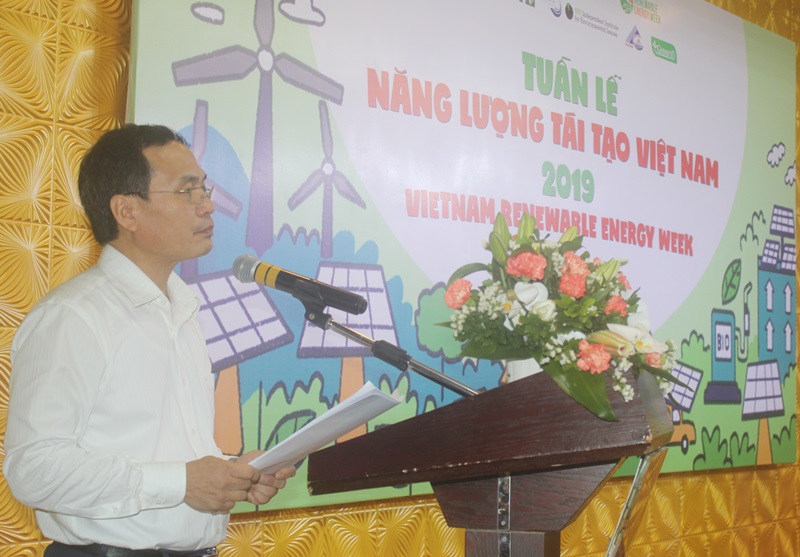 Mr. Pham Ngoc Linh - Director of Department of Science and Technology (Central Propaganda-Training Department).
Speaking at the opening ceremony, Mr. Pham Ngoc Linh - Director of Science and Technology Department (Central Propaganda Department) said: With the current annual economic growth rate of about 7% per year, the demand for energy in general and electricity in particular in Vietnam in the coming time is very large. So Vietnam is facing the problem to find the new energy sources.
The development of renewable energy in Vietnam is an inevitable trend to diversify energy supply, ensure energy security, reduce dependence on imported coal, primary energy sources and contribute to environmental protection.
"From 2017, the Government of Vietnam has issued a series of policies for priority to develop renewable energy to promote production and attract domestic and foreign investment. In recent two years, the proportion of renewable energy (mainly solar and wind power) in the national electricity mix increased from insignificant to more than 9% that has a significant meaning in gradually reducing independence on traditional energy sources and protecting environment for sustainable development in Vietnam" - Mr. Linh stressed.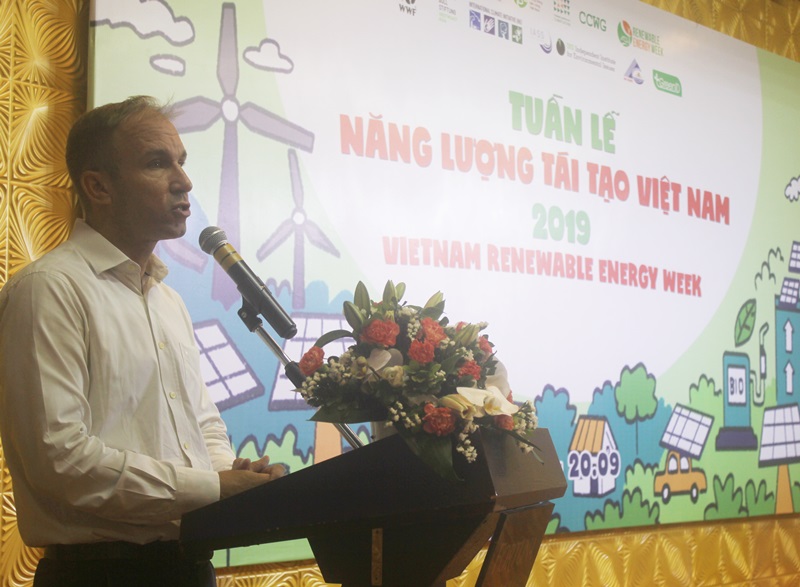 Mr. Antoine Vander Elts – Representative of the Division of Cooperation and Development of the European Union Delegation to Vietnam.
In his speech, Mr. Antoine Vander Elts informed: During the recent 4 years, the European Union exchanged with and supported the Government of Vietnam to enhance improving the issues related to energy transition. And we have seen a lot of progresses in connecting renewable energy power project to the grid.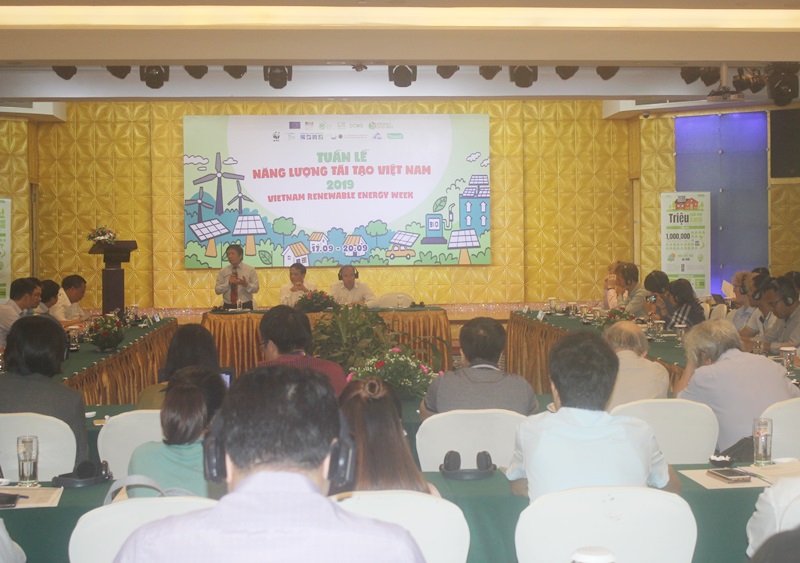 Whole the conference
The European Union also focuses on the strategies on using renewable energy and energy efficiency. "We always support and implement the common direction of EU member countries through many forms, including budge support and will continue our activities in the next 5 years with the Ministry of Industry and Trade and related agencies to raise public awareness about the benefits of renewable energy and energy efficiency" emphasized Mr. Antoine Vander Elts.
VietnamEnergy.vn