Quynh Lap 1 thermo-power plant to use local equipment
14:01 | 11/09/2015
- DOOSAN - LILAMA - NARIME designs and manufactures supplementary equipment for Quynh Lap 1 thermal power plant under the Government's policy.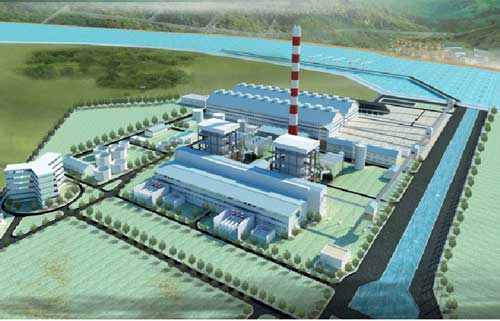 The issued the mechanism for pilot of design and production of thermoelectric equipment at home in the period from 2012 to 2025. Under the policy, locally-manufactured equipment for Quang Trach 1 and Song Hau 1 plants will make up over half of the total value of the supplementary equipment supplied by mechanical engineering companies, while the percentage will be more than 70% for Quynh Lap 1.
Apart from major equipment such as boilers, turbines and generators, supplementary equipment such as the coal and oil feeding systems, ash and smoke elimination, desulphurization, wastewater treatment and fire control equipment will be produced at home.
The pilot of domestic design and production of thermoelectric equipment is aimed to help mechanical manufacturing firms improve their capacity, moving towards technological independence, and promote development of the local mechanical engineering industry.
Equipment cost makes up around 70% of the total investment in a thermal power project. Raising the localization rate of equipment will offer chances for domestic mechanical manufacturers as Vietnam will have 60 more thermal power plants worth nearly US$100 billion from now to 2030.
Quynh Lap 1 thermal power plant is designed with a capacity of 600MW. Its owner is Vinacomin.
Source: Vianacomin