Siemens supports Vietnam digital transformation
10:27 | 01/10/2018
- Vietnam is entering a very exciting time and digitalization is an opportunity for Vietnam to leapfrog and become an industrialized nation. Siemens is at the forefront of digital innovation. The company has already developed the relevant solutions for cities – for more efficiency, sustainability and security. Siemens is highly committed to being the partner of choice of Vietnamese customers, as well as supporting Vietnam in leading the way to digital transformation. Siemens recently organized its first Siemens Digitalization Day in Vietnam. On this occasion Vietnam Energy Review has arranged an interview with Mr. Cedrik Neike, Member of Siemens AG Managing Board.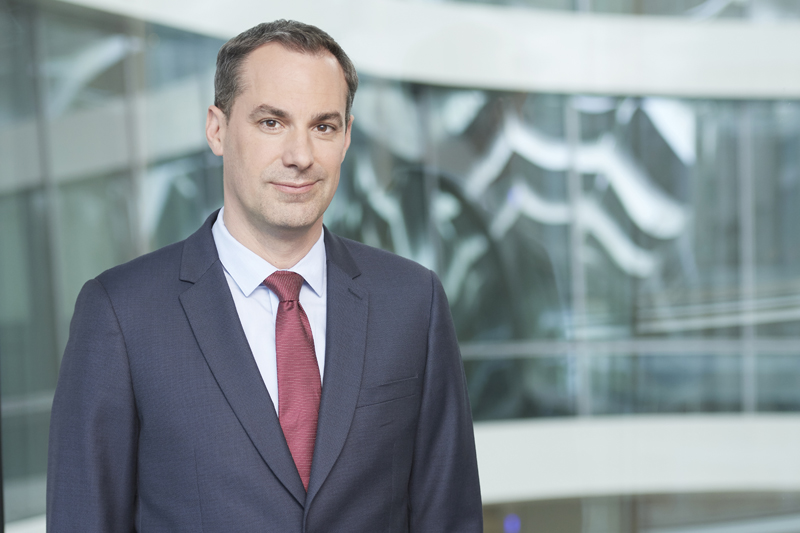 Mr. Cedrik Neike, Member of the Managing Board of Siemens AG
Vietnam Energy: Where will digitalization take us in the future?
Mr. Cedrik Neike: We are just at the dawn of the "Digital Age". Around 90 percent of all the data in the world was generated just over the past two years. The Internet of Things (IoT) is growing at a breathtaking speed. Around eight billion devices and machines are being connected with the internet today. Forecasts predict that number to grow to one billion in 2030.
The digitalization of society and of Industry 4.0 will allow for entirely new functions, intensified networking, unprecedented speed and resource savings – all while satisfying growing customer demands for highly individualized products.
Vietnam Energy: What is Siemens´ answer to this digital transformation?
Mr. Cedrik Neike: It´s quite simple: Like we did with other technological inventions before in our company history, we want to shape the future – also the digital future!
Siemens has been radically transforming itself from a hardware-focused company to a software-driven one. With massive investments in acquisitions of software companies since 2007, Siemens has made a significant push into the software space. Today, we're one of the world's largest software companies with more than €5 billion in annual revenue from software and digital services and more than 24,500 software engineers.
We are using digitalization to open up completely new business models, such as manufacturing with digital twins. And we perfectly combine our hardware experience with the software skills. Siemens offers it's cloud-based, open IoT operating system MindSphere to the industry to make machines smart, make production lines fast, and prevent equipment failures before they happen. Connected machines upload data to the cloud to be analyzed. That's where data turns into business insight that can increase efficiency and profitability.
Vietnam Energy: What do you see as the challenges facing Việt Nam's manufacturers and how should they address these obstacles through digitalization?
Mr. Cedrik Neike: Reducing time to market, greater flexibility requests, and increasing quality at the lowest possible price while being energy efficient are the main challenges manufacturers face today. Apart from that, they must decide on where to start their digitalization journey and what to fix first before going any further.
Digitalization can help manufacturers with their complete value chain starting from product design, production planning, product engineering, product execution and finally, operational services. Siemens offers a holistic approach to the integration of manufacturers' value chains. We are currently the only technology provider to have a thorough product portfolio addressing all five value chain steps of a digital enterprise: product design, production planning, engineering, execution and services. We go beyond our role as a product or system provider to being a consultant that provides additional advice to manufacturers on how to customise and tailor an ideal digitalised road map.
Vietnam Energy: What significance does digitalization have for the automotive industry?
Mr. Cedrik Neike: Today, the automotive industry, which includes car manufacturers as well as their suppliers, is the most competitive industry and is also very capital-intensive.
If you look at the huge number of combination possibilities that a client has when ordering a car today, such as: How much horsepower? A diesel, gasoline or electric engine? Color? Upholstery? Sunroof? Which entertainment system? With all these factors in mind, it becomes clear that the production processes are highly complex. Digitalization can make this complexity significantly more manageable, meaning that digitalization is an efficient assistance system for automotive production. Digitalization supports faster and more efficient processes despite growing demands.
With the Siemens Digital Enterprise our customers can invest in future-proof solutions for the step-by-step implementation of Industry 4.0.
In Vietnam, we are already supporting a number of customers to lift their digitalization to the next level. For instance, Vingroup and Siemens signed a memorandum of understanding (MoU) last year on promoting comprehensive technological cooperation in a number of important industries, including the automobile industry. Siemens is helping Vingroup to realize digital enterprises' manufacturing goals. Both parties have also agreed to join forces to work on advanced plant management and operation systems towards Industry 4.0.
Siemens is an official partner of the VinFast automobile manufacturing project. We are working with VinFast on implementing the Product Lifecycle Management (PLM) and Manufacturing Execution System (MES) Simatic IT. Next year, you will see many fancy and modern cars on the streets made in Vietnam with Siemens PLM technology.
Vietnam Energy: Vietnam is also facing many challenges as a result of city booming and vigorous urbanization countrywide. Many cities, such as Hanoi and Ho Chi Minh City, are struggling to cope with overstretched infrastructures. So in your opinion what are the prerequisites for these cities to become smart cities?
Mr. Cedrik Neike: I would say: Digital Infrastructure, Smart Mobility, Smart Grid and Smart Buildings
Digitally enabled infrastructure, based on a foundation of electrification and automation, can drive efficiencies in services through optimization of operations and equipment, changing operational patterns based on demand, and managing and maintaining the systems remotely.
Mobility solutions increase the availability of infrastructure, optimize throughput and create a new quality of passenger experience through digitalization. For instance, the Digital Railway provides a new opportunity for cities and train operators to run railways that are interactive and self managing, and at the same time provides passengers with new level of connectivity besides convenience and comfort when moving around.
The Smart Grid provides an optimized balance of generation and demand helping to reduce the overall consumption of electricity across the development by directly regulating devices or influencing consumer behavior.
Smart building technology will help cities to achieve the highest standards of environmental efficiency and to reduce energy demands.
Vietnam Energy: It is said that Siemens has a unique digital offering for infrastructure needs of a city. Could you please elaborate this statement?
Mr. Cedrik Neike: In 2050, nearly 70 percent of the global population will be living in cities. We believe cities can solve their challenges by using smart urban and digital technology. But cities often struggle to turn the ever greater amounts of data into valuable insights. High upfront costs, a lack of skills, or a lack of common data standards make it difficult to analyze big data in real time to derive actionable information that will drive decisions. There, Siemens' open IoT operating system MindSphere comes into play again. It enables powerful city applications and digital services to further develop the infrastructure.
Valuable city-specific applications built on MindSphere deliver measurable results and enable digital services that are based on best practice solutions. In addition, cities can leverage MindSphere to seamlessly integrate data throughout the infrastructure ‒not only driving operational efficiency, but also comparing simulation and test results with real-world observations.

Siemens' digital offerings for Vietnam
Vietnam Energy: 2018 marks an important milestone in Siemens' history in Vietnam as the company celebrates its 25th anniversary of official establishment. On this occasion may you share Siemens' commitments for Vietnam in the years ahead?
Mr. Cedrik Neike: Vietnam is entering a very exciting time and digitalization is an opportunity for Vietnam to leapfrog and become an industrialized nation very soon. Siemens understands very well Vietnam's emerging challenges and is willing to help by offering our proven competencies in electrification, automation and digitalization. We are at the forefront of digital innovation, and we have already developed the relevant solutions for cities – for more efficiency, sustainability and security. We are highly committed to being the partner of choice of Vietnamese customers, as well as supporting Vietnam in leading the way to digital transformation.

Vietnam Energy.vn