The ceremony for announcing the decision to appoint EVN General Director
20:16 | 03/01/2019
- In the morning of January 3, 2019, in Hanoi, Vietnam Electricity of Vietnam(EVN) held a ceremony for announcing the decisions to appoint the positions of Member of the Member Council, General Director and nominate the position of Deputy Secretary of EVN Party Committee to Mr. Tran Dinh Nhan.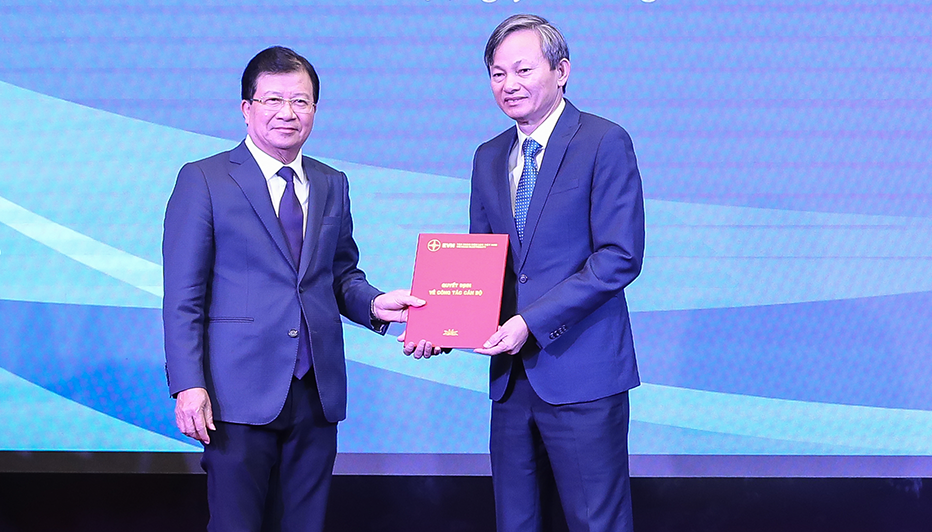 Deputy Prime Minister Trinh Dinh Dung awarded the Decision for appointing Member of EVN Member Council to Mr. Tran Dinh Nhan
At the appointment ceremony, EVN General Director Tran Dinh Nhan said: This is a great honor but also a big challenge for him personally. Mr. Nhan pledged to do his best, together with the Standing Committee of the Party Committee, Member Council, Board of Directors of the Group and all employees of EVN to overcome all challenges for coducting EVN sustainably develop and ensuring the stable and safe electricity supply for the country.
Mr. Nhan also expressed his desire that the Leaderships of the government, ministries and agencies continuously to pay attention, direct and support EVN to successfully complete its assigned tasks and ensure national energy security.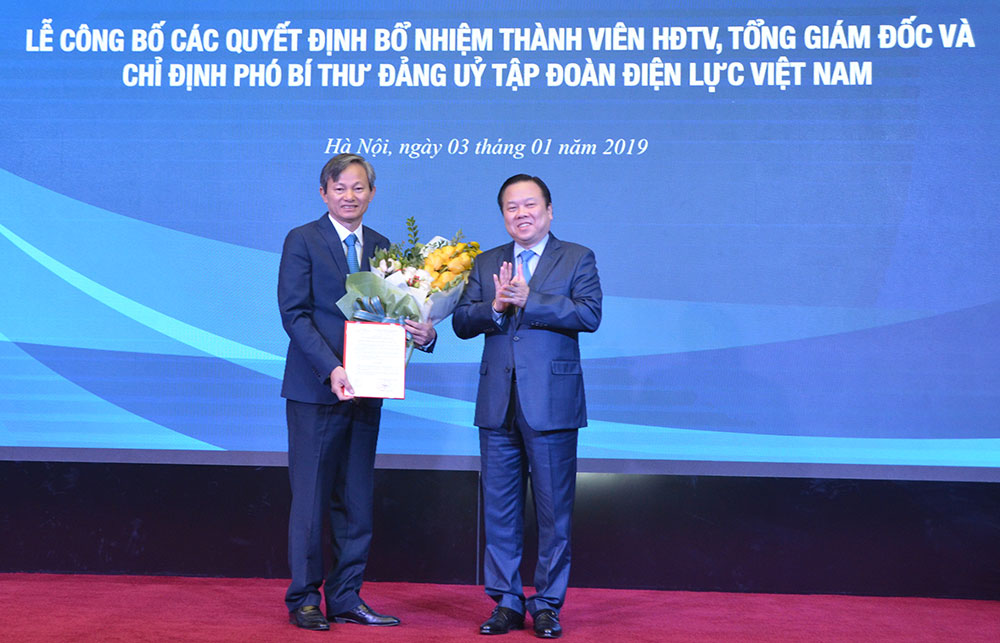 Chairman of the State Capital Management Committee at the enterprises Nguyen Hoang Anh hands the Decision for appointing EVN General Director to Mr. Tran Dinh Nhan
Mr. Tran Dinh Nhan was born in 1963. His native village: Dai Loc district, Quang Nam province; professional skill: Electrical Engineer, Master of Business Administration.
Before EVN General Director appointment, Mr. Tran Dinh Nhan experienced many leading positions in electricity sector as: Director of the Management Board for Rural Electrification in Central Region, Deputy Director of the Central Power Corporation (CPC), and the Chairman and General Director of CPC from May 01, 2014 to the date of receiving the position of EVN General Director.
VietnamEnergy.vn