Vietnam - Hungary cooperation on nuclear power
22:18 | 07/11/2014
- Hungarian experts are ready to transmit all the knowledge and experience on the nuclear power they have accumulated for Vietnam.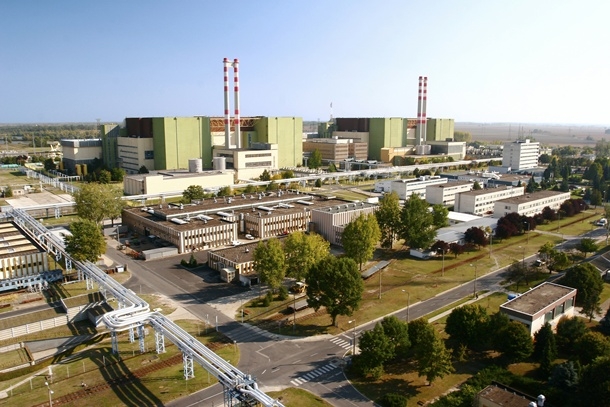 Paks nuclear power plant of Hungary
According to Voice of Vietnam (VOV), a closing ceremony of a training course on nuclear energy for the lecturers of the Universities and Colleges of Vietnam has just taken place in Budapest, Hungary.
At the ceremony, the Ambassador Extraordinary and Plenipotentiary of the Socialist Republic of Vietnam in Hungary, Mr. Nguyen Thanh Tuan emphasized: the accumulative experience during an over 30 years period of safe operation of Paks nuclear power plant in Hungary is very precious for Vietnam in the process of constructing and operating the nuclear power plants in future. Especially, directly practising on an operating nuclear power plant and visual training at a training center with a real reactor and equipment have provided a general overview and a lot of useful knowledge for Vietnamese lecturers and experts.
In recent two years, 5 groups with nearly 200 lecturers from universities and colleges responsible for training human resource for the nuclear power plants in Vietnam in future have been trained in Hungary.
Mr. Aszodi Attila, a special envoy of Hungary Prime Minister on nuclear energy expressed his pleasure in the results of the cooperation. Hungarian experts are ready to transmit all their accumulative knowledge and experience for Vietnamese colleagues. Hungarian government commits to extremely support to promote Vietnam-Hungary cooperation.
Vietnamenergy.vn