Jolywood Solar Won the MENA Solar Future Awards 2022 - Module
14:33 | 05/04/2022
- Jolywood Solar, the pioneer of N-type technology industrialization was recognized as "The Solar Future Awards 2022 — Module" at the event of MENA Solar Conference —" PALAZZO VERSACE DUBAI UAE" on March 31, 2022.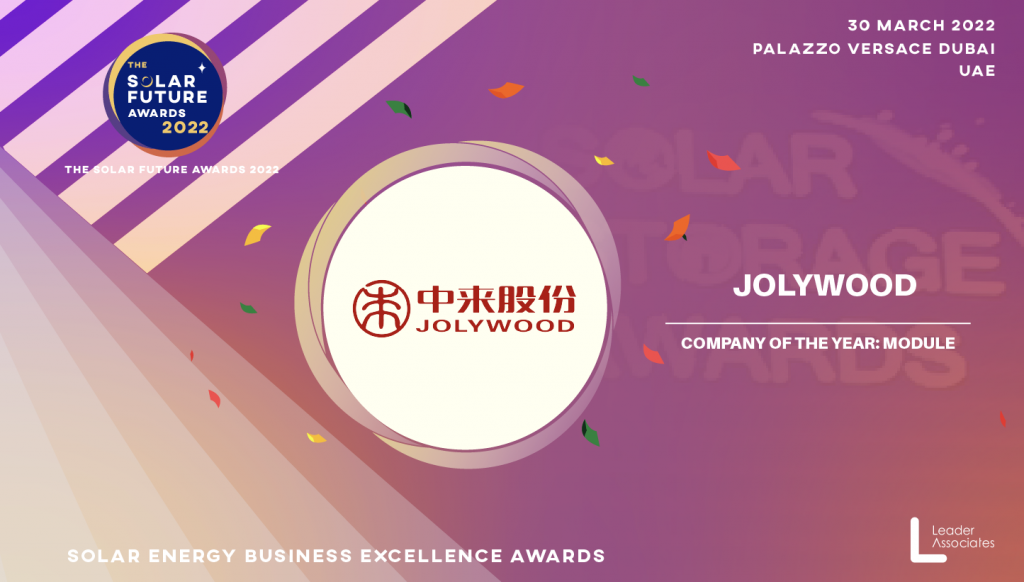 Jolywood Solar won 'The MENA Solar Future Awards 2022' - Photovoltaic panels category.
We want to recognize that, during 2021, MENA solar energy has brought people, businesses, companies, and sectors closer together and showcased true strength to tackle any situation thrown at them. Mr. Alfred Liu, the sales director of MENA region of Jolywood Solar, introduced, "Jolywood Solar has shipped over 1GW cells and modules to MENA region which became the largest N-type solar product supplier of this area." Jolywood Solar has supplied 125MW, 458MW and 320MW N-type modules to Oman PDO Solar Park, Ibri II project and DEWA IV Solar Park, the utility-scale solar project of MENA.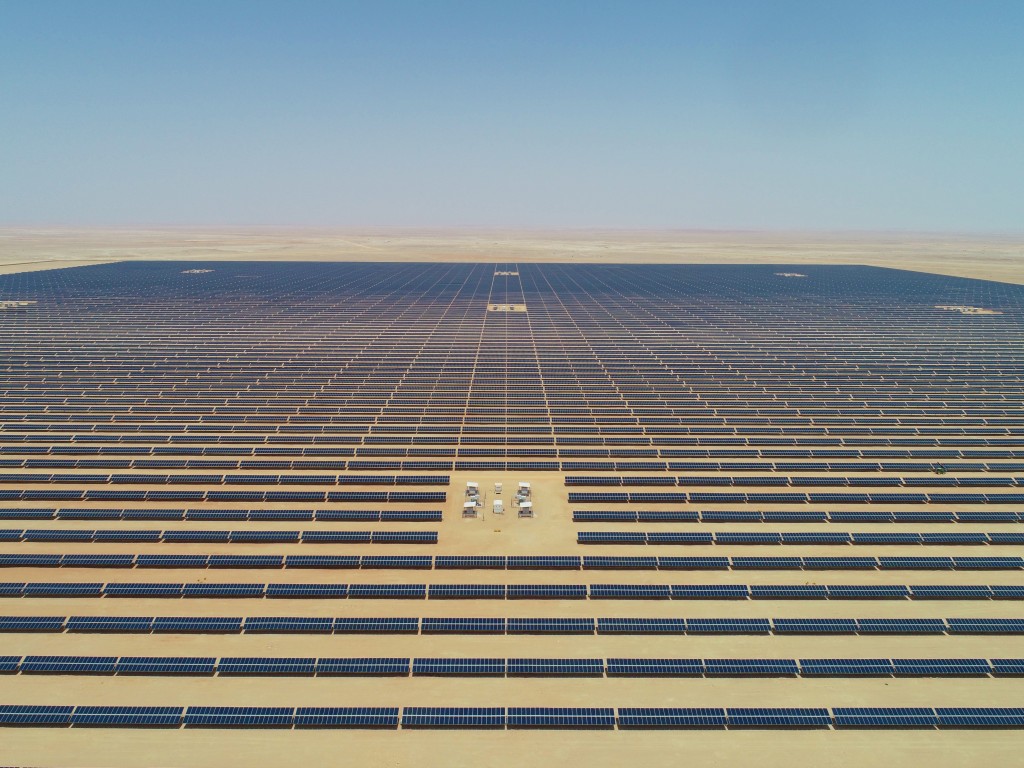 The panel can work at 70 degrees Celsius due to its excellent temperature coefficient, making it ideal for installation in the desert.
The main product Niwa Super, is equipped 182mm large size wafer, based on the latest N-type technology J-TOPCon 2.0 which was developed by the Jolywood Solar R&D team. Relying on the advantages of high power, high generate again, low LCOE, Niwa Super performs well in the extreme terrain and climate conditions of the desert in MENA region. The module can work at the temperature of 70℃ due to the excellent temperature coefficient, which is ideal for dessert applications. Local investors and developers call it 'the Prince of Desert'.
Jolywood Solar attached great importance to the quality of its products. Mr. Alfred said proudly," Our customers give us greatly improved for products, which is a direct reflection of the high quality of our products. This is the basis for us to occupy the largest market share in MENA solar field."