The first gas flow came into the LNG Thi Vai project chain
14:07 | 29/06/2023
- As part of the test plan of the Thi Vai LNG project chain, on June 27, 2023, Vietnam Gas Corporation - PV GAS successfully carried out the first gas flow into the Thi Vai - Phu My gas pipeline (at Hoi Bai Vale station, Phu My town, Ba Ria - Vung Tau province).
This is the pipeline connecting Thi Vai LNG Terminal with the existing gas pipeline system of PV GAS, currently supplying gas to the power, fertilizer plants and industrial consumers in Phu My area (Ba Ria - Vung Tau province), Nhon Trach (Dong Nai province) and Hiep Phuoc (Ho Chi Minh City).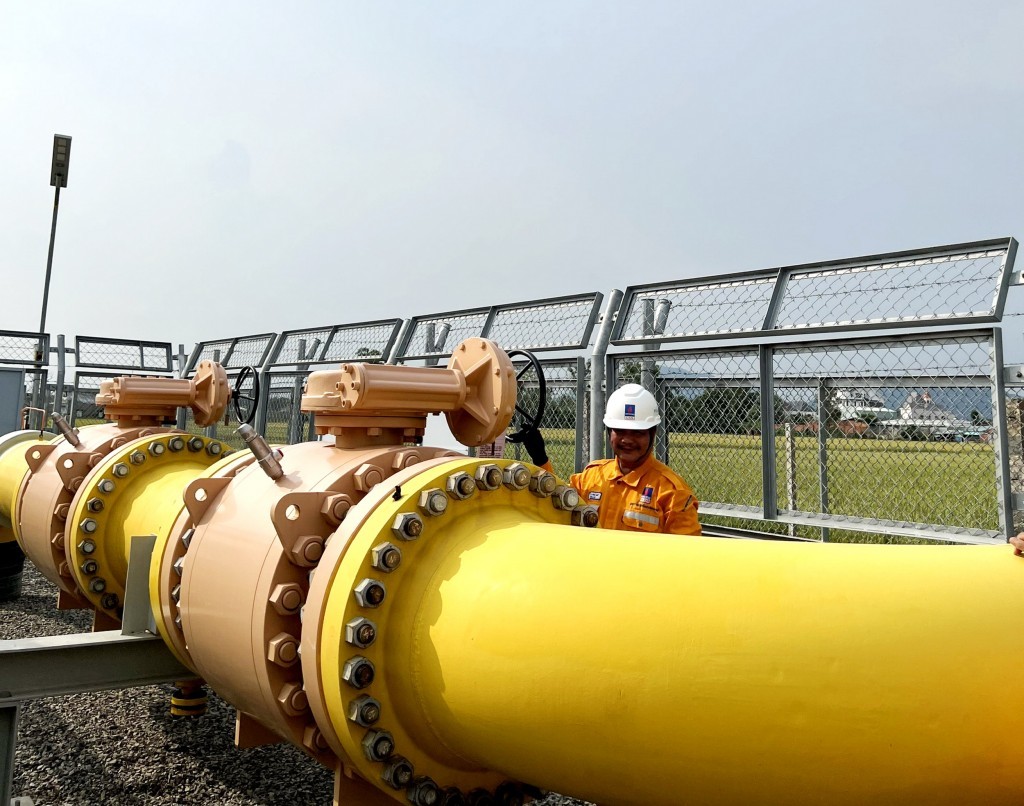 Completed the inspection to put the first gas flow into the LNG Thi Vai project chain.
The Thi Vai - Phu My gas pipeline with a diameter of 26 inches, and a length of 6.1 km has been completed by PV GAS from the end of 2021, with the function of transporting LNG after regasification from Thi Vai LNG Warehouse to supply for household consumers.
In addition, PV GAS has also completed the Thi Vai Pressure Reduction Station for connecting with Thi Vai LNG Terminal to supply regasified LNG at low pressure (25 bar) to customers in Cai Mep, Phu My 3 Industrial Parks and in surrounding areas.
Moving the domestic gas into the Thi Vai - Phu My gas pipeline and Thi Vai pressure-reducing station helps PV GAS to be proactive in bringing Thi Vai LNG Terminal into a state of readiness to receive the first LNG tank (it expects to import in July 2023, and there will be a spare time to handle risks and reduce discharge/burning costs during the test of the project chain.
On the same day, PV GAS also received the handover of wharf No. 1 of Cai Mep PETEC from the Technical Trading and Investment Corporation (PETEC).
This is a very important part of Thi Vai LNG Terminal, invested by PV GAS to receive LNG ships with a tonnage of up to 100,000 DWT and announced by the Vietnam Maritime Administration to open the port (according to Decision No. 544/QD-CHHVN April 21, 2023). Wharf No. 1 was handed over to the operating PV GAS unit as Vung Tau Gas Processing Company to serve the LNG business at the LNG Thi Vai terminal.