The first oil flow from "Thorough Recovery" Project of Rang Dong Mine
16:39 | 24/10/2014
- PetroVietnam Exploration and Production Corporation (PVEP) informed, the "Thorough Recovery" Project of Rang Dong mine has given the first oil flow.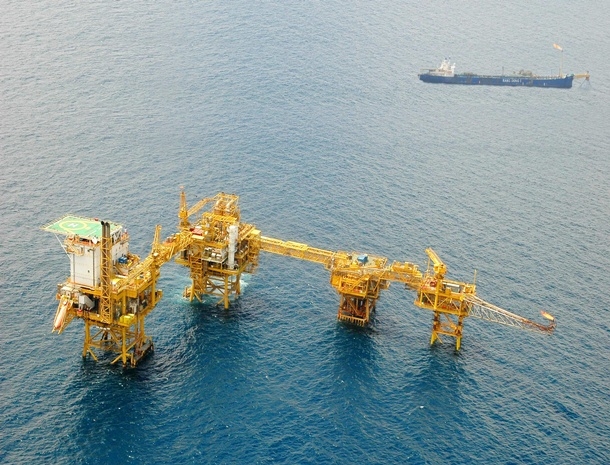 The exploiting rig cluster of Rang Dong mine executed by JVPC.
According to PVEP, after 2 weeks test running, the Project of oil recovery increase by the method of Hydrocarbon - Water rotate press pumping into Miocene seam on Rang Dong mine (HCG-EOR-FFS) – JVPC 15.2 Lot has been officially put into operation.
The project was developed for a 18 months term including the design and construction with a guaranteeing quality and the costs strictly controlled for every work item.
This is the eight project that has given the first oil flow, among nine new mines of PVEP to be expected to exploitation in 2014.
JVPC is a vanguard company in Vietnam the first time to apply the technology for increasing to recover the new oil into mines and initially to bring the satisfactory results. Therefore, JVPC has convinced its partners to extend PSC contract on 15.2 Lot for 5 years.
VietnamEnergy.vn