The first time in Vietnam an oil cable successfully replaced by dry cable
12:44 | 17/06/2021
- At 6 pm on June 16, 2021, EVN Repair Service Center (EVNPSC) in coordination with Hoa Binh Hydropower Company and related organizations successfully synchronized the unit No1 of Hoa Binh Hydropower Plant to the national power system after this unit stopping for repair and replacing a cable section from oil insulation to dry one with a length of 600 meters and a weight of 11 tons from 220 kV output of the step-up transformer of unit 1 to 220 kV transition substation.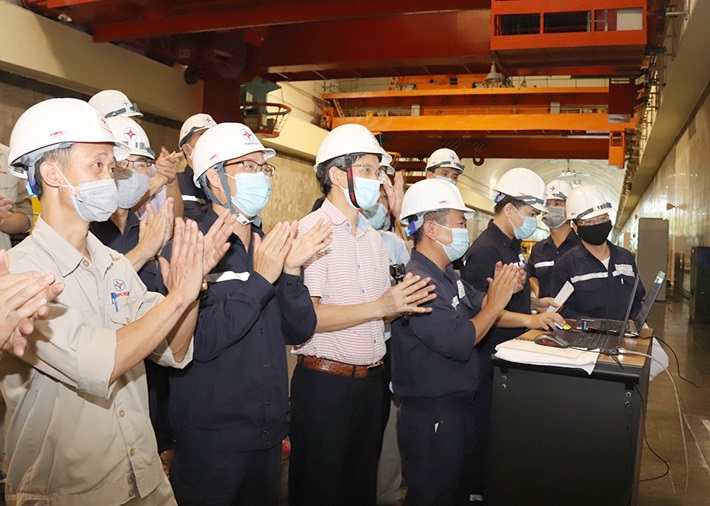 Leaders of EVNPSC and Hoa Binh Hydropower Company witnessed the moment of energizing unit 1 of Hoa Binh Thermal Power Plant after stopping the machine for construction and cable replacement.
As well known, Hoa Binh hydropower plant has put into operation for more than 30 years, the oil insulation of 220 kV cables from the output of step-up transformers of the units to the transition substation has become age with appearing impurities caused an increasing risk of cable breakdown. Therefore the replacing oil cable by dry one is very important to ensure a continuity and safety for operation of Hoa Binh power plant. The oil cables for remain units would be gradually replaced.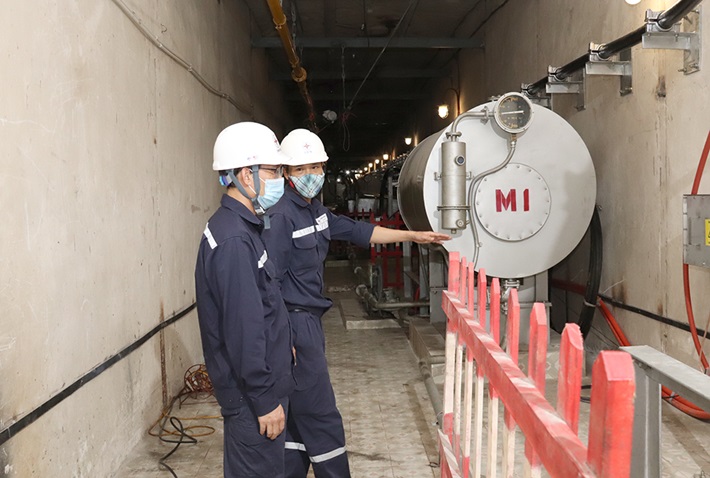 Leaders of EVNPSC check the items before energizing the unit.
Dry cable has more advantages than oil cable as more compact, simpler, higher quality, longer life and withstand the natural environment at higher temperature.
The replaced dry cable has a copper core with a section of 800 mm2, XPLE insulation, equipped with a fiber optic cable in one phase of every circuit to connect with the DTS system for controlling cable temperature. The dry cable is placed on 1620 galvanized steel brackets.
VietnameEnergy.vn