Clarifying many contents in the draft 'Implementation plan for VIII Power Development Planning'
08:36 | 04/11/2023
- On the morning of October 31, Deputy Prime Minister Tran Hong Ha chaired a face-to-face and online meeting with the ministries, agencies and localities to contribute and complete the draft plan to implement the National Power Development Planning in 2021 – 2030 period and vision to 2050 (Power Development Planning – PDP VIII).
Opening the meeting, DPM Tran Hong Ha emphasized that the development and implementation of a plan to implement PDP VIII must be feasible and clearly define responsibilities to ensure energy security and meet the needs for socio-economic development.
It is to calculate carefully the total capacity of the power plants, electricity demand and yearly for ensuring to meet development demand plans of each region.
DPM required the Ministry of Industry and Trade (MOIT) and relevant organizations to strictly comply with legal regulations in developing and deploying plans to implement PDP VIII to ensure comprehensiveness, feasibility, and effectiveness and not let occur electricity shortages in the following years. On the other hand, to determine the responsibilities of the central and local levels in implementing power plants and transmission infrastructure projects, as well as of demand forecasting agencies as a basis for planning...
DPM raised the question and said that the localities have a very important role in ensuring the conditions and feasibility of implementing power plants, transmission infrastructure projects and load balance... that are determined by criteria, and principles that have been stated in PDP VIII.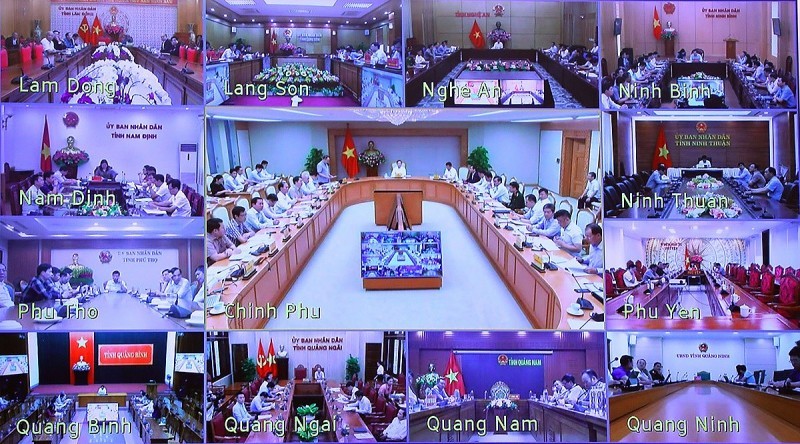 Some localities have proposed to 'relax room' for renewable energy sources (rooftop solar power, biomass power, electricity produced from waste).
Overcoming imbalance in the power system:
The implementation plan for PDP VIII has determined in detail the development plan for power plant projects by 2030 as the total LNG thermal power capacity will be 22,400 MW, coal thermal power capacity - 30,127 MW and hydropower - 29,346 MW.
The local and regional renewable energy projects include a total onshore wind power capacity of 21,880 MW, offshore wind power capacity - of 6,000 MW and hydropower capacity - of 29,346 MW. (The implementation plan of PDP VIII has not yet identified the list of concentrated solar power projects).
The demand for using the land and sea surfaces with the power projects by 2030 will be 90.3 thousand hectares and 111.6 thousand hectares, respectively.
In the period to 2030, it will expect to import about 5,000 MW from Laos, which can increase to 8,000 MW when there are favorable conditions with reasonable electricity prices.
In the Central and Southern regions, where will be the export potential may be exported from 5,000 MW to 10,000 MW by 2030.
According to Minister MOIT Nguyen Hong Dien, up to now, 52/63 provinces and cities in the country gave opinions to the draft plan.
The important goal of implementing a plan for PDP VIII is to overcome the serious imbalance between regions and between power plants, especially renewable energy projects as well as between power plants and transmission grids.
The Leaders of Da Nang City and Quang Nam, Nghe An and Ha Tinh provinces proposed to extend the renewable energy projects (rooftop solar power, biomass power, waste-to-power projects) to meet the large demand of the enterprises in industrial parks, as well as projects that enterprises registered in areas.
Mr. Nguyen Duc Trung – Chairman of the Nghe An Provincial People's Committee (PPC) expressed the desire to supplement investment in transmission infrastructure to meet the rapidly increasing industrial load demand in the area.
Mr. Le Thanh Do - Chairman of the Dien Bien Provincial People's Committee wants the central government to prioritize allocating more power capacity to localities that are difficult but have advantages in developing renewable energy, thereby creating more resources for socio-economic development in the area.
The Hai Phong City People's Committee Leader proposed the ministries and agencies quickly issue documents guiding processes and procedures to deploy offshore wind power projects.
The Leaders of Ministries as Planning and Investment, Finance, National Resources and Environment, Electricity of Vietnam (EVN), Vietnam National Coal and Mineral Industries (Vinacomin), and State Bank exchange a number of relevant contents to assign localities to determine the list of renewable energy projects. Specifically, clearly defining the list of concentrated solar power projects, piloting offshore wind power development, attracting foreign investment resources, and arranging land and sea surface to deploy power plant and transmission infrastructure projects.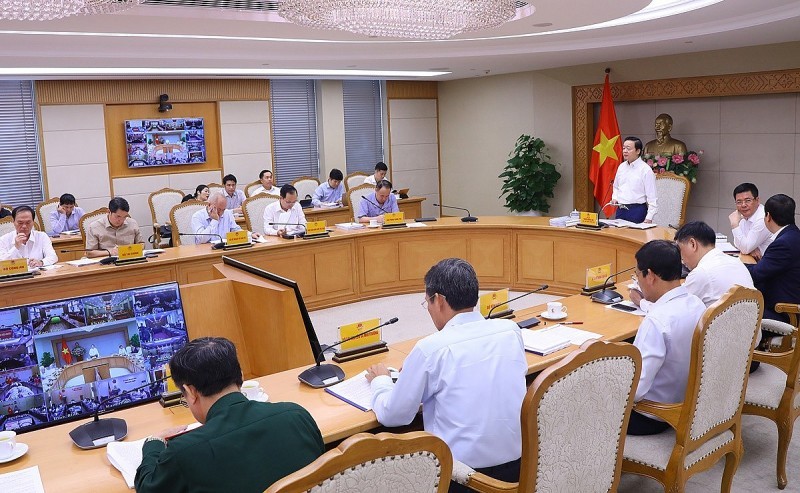 Projects under Power Plan VII that fully meet the criteria of Power Plan VIII must be included in the list - the Deputy Prime Minister concluded.
Concluding the meeting, DPM Tran Hong Ha affirmed that the plan must be comprehensive, specific, detailed, closely follow each goal and criterion in PDP VIII, with a list of projects, scale, and sources, implementation force and mechanism. In the immediate future, by 2025, it is guaranteed that there will be no electricity shortage…
MOIT must review the list of power plant projects, and calculate potential risks to have a plan to replace important and urgent power plant projects that cannot be implemented. Evaluate public and private sector investment capital sources. Research specific mechanisms and policy solutions to create favorable conditions for power source projects. Besides, there needs to be a plan to develop transmission infrastructure in sync with plant projects.
MOIT publicly announces the criteria for determining the list of power source projects according to open thinking, moving from brown to green in Power Planning VIII, on the basis of ensuring safety, technique, infrastructure and economic efficiency, not "ask-give". Local projects that fully meet the criteria, are feasible, and comply with the law must be included in the plan, but illegal projects will not be legalized.
Finally, the DPM proposed MOIT to accept opinions in the direction of facilitating environmentally sustainable small hydroelectric projects. To research and deploy technologies to produce and export electricity and new fuels (green hydrogen, green ammonia). In addition, projects under PDP VII that fully meet the criteria of PDP VIII must be included in the list./.