Doosan's Vietnamese Scholarships Pass the Quarter Million Dollar Mark
14:24 | 19/10/2015
- On October 9th, 2015, Doosan Vina Human Resource Personnel have visited universities across Vietnam again this October to award 105 scholarships and distribute grants to universities for needed teaching equipment. This year's total was 5.1B VND.
Since 2008 Doosan and the Yonkang Foundation have provided over $254,000 to fund scholarships for higher education in Vietnam. A total of 982 students at eight universities have received scholarships to date.
During this, the eighth annual scholarship program for Doosan, Doosan Vina and the Yonkang Foundation, nearly $30,000 in scholarship were awarded to 105 students during October at: HCM University of Technology, HCM University of Technical Education, HCM University of Social Science and Humanity, Da Nang University of Technology, Da Nang University of Foreign Language, Hue University of Foreign Language, Quang Nam University and Quang Ngai's Pham Van Dong University.
In addition to the scholarships, Doosan Vina also granted 50 M VND to Da Nang University of Technology and Pham Van Dong University to purchase some needed teaching aids.
Also during this year's scholarship presentations, Doosan Vina has signed Memorandums of Understanding with: HCM University of Social Science & Humanities and HCM University of Technology regarding talent acquisition, internships, research and scholarships.
"The scholarship program in 2015 is now 90% complete and by month's end we will have completed this year's awards and grants. This will push our support of higher education in Vietnam over the quarter million dollar mark," said Park Chan Up, Human Resource Director at Doosan Vina.
"Building Healthy Communities through Education, Health Care and Housing are the three pillars of our Corporate Social Responsibility programs. Education is one of those pillars because it is foundational to a person's life and that's why it is one of our core CSR focuses. Another aspect of our educational CSR work is to spend time and money on the renovation of local primary schools, and we've worked on several in our community." Said Lee Sung Hoon, Deputy General Director.
In total Doosan Vina has invested $5.5 million in CSR programs since 2008 related to Education, Health Care and Housing.
Some of the photos: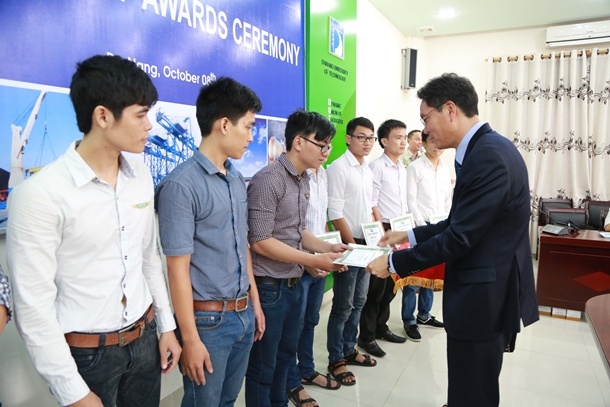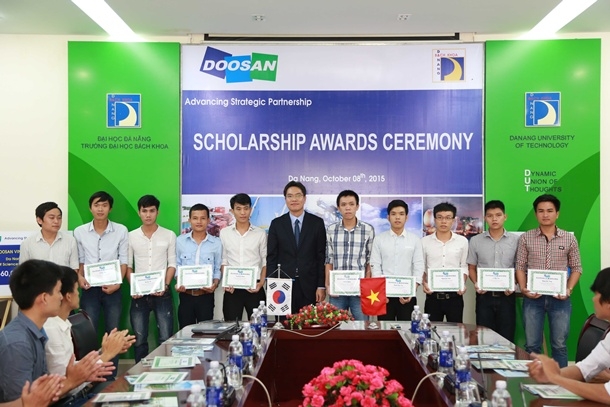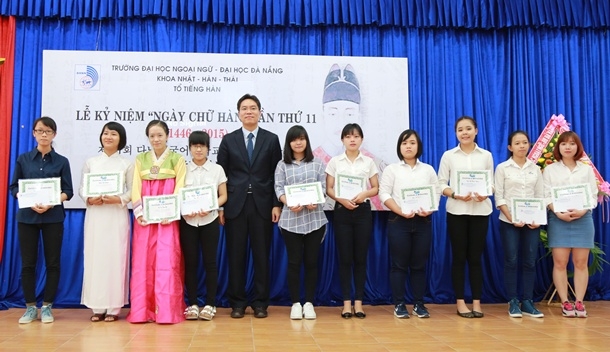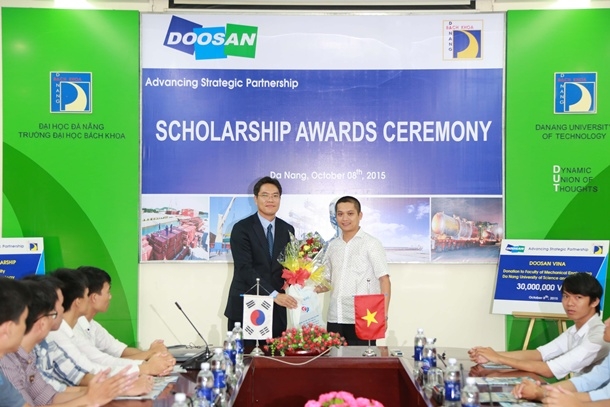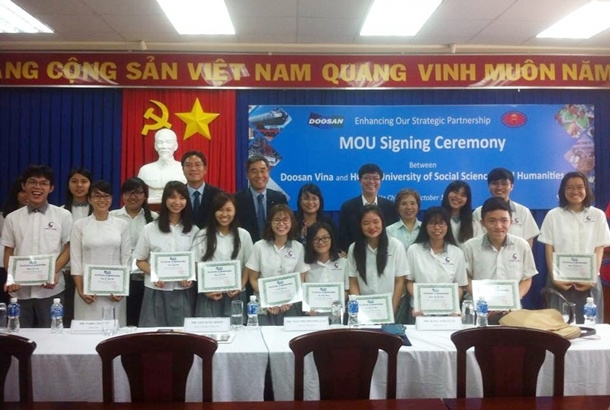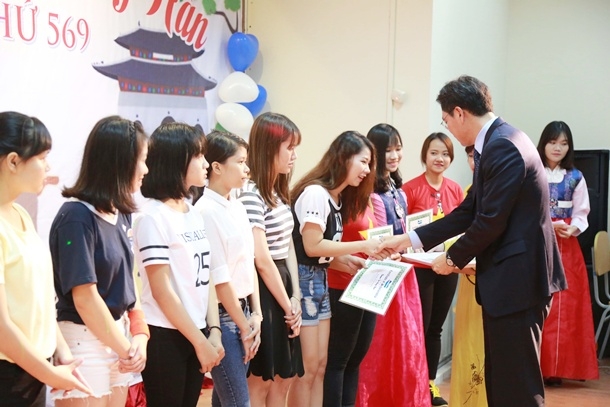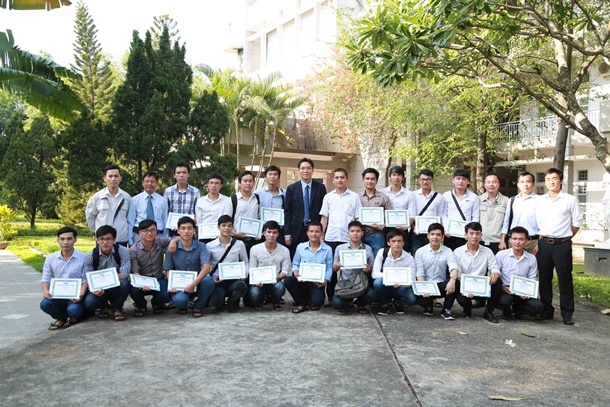 VietnamEnergy.vn