Third Training Camp for Vietnamese National Archery Team
10:30 | 02/12/2015
- As a part of a 2013, six year commitment between Doosan and the General Department of Sport to help train the Vietnamese National Archery Team, Doosan brought six award winning Korean archers to Hanoi for a nine day training camp that began on the 27th November 2015.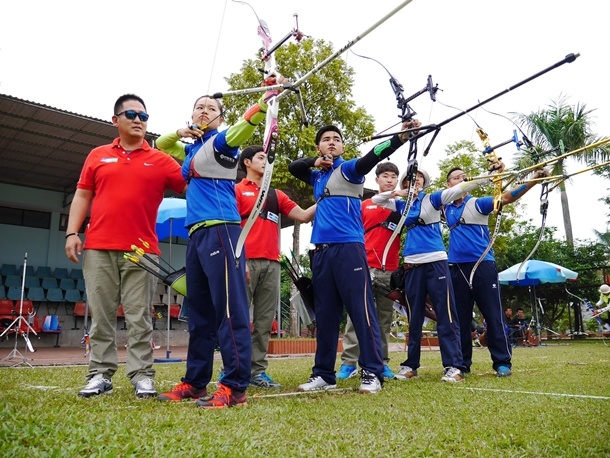 The six year MOU is a cooperative agreement that provides for training in Vietnam and Korea for the archers and coaches as well as high tech equipment donations.
In this third round of training, Doosan's archery experts will focus on sharing competitive experiences with their Vietnam counterparts to increase confidence and in hopes of putting Vietnam into the medals in international archery tournaments.
Speaking at the welcoming reception for the Doosan sponsored archery team, Mr. Vuong Bich Thang, General Director of the General Department of Sports noted the valuable contributions that the Doosan archery team has made and benefits that the Vietnamese team have received from the training. Mr. Vuong Bich Thang hoped that the Vietnamese archery team will bring home several medals from the 2016 Summer Olympics to be held in Brazil next August and thanked the Korean team and Doosan for the support and spirited show of sportsmanship between nations.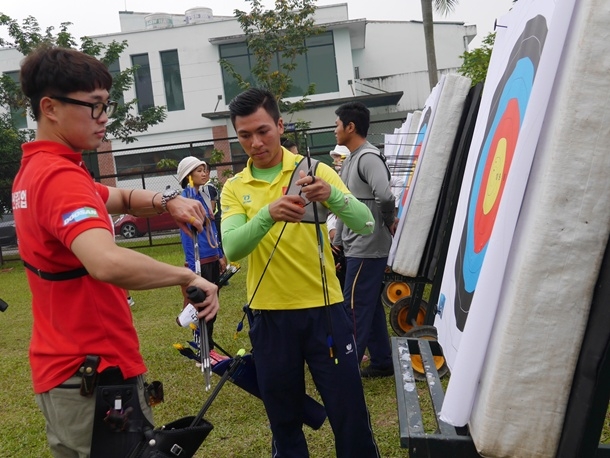 The Korean Doosan Archery Team was established July 1st 1994. The team has six members and is Korea's Best Archery Team. Some of the outstanding achievements of the team are: a Silver Medal in the 1996 Atlanta Olympics, World Champions, winning two Gold Medals at the Korea archery competition (1997), Gold Medal for men (2008), First prize in national competitions, Third prize for mixed male/female teams (2009) and many more.
Doosan Vina is a high tech industrial complex in the Dung Quat Economic Zone of Central Vietnam's Quang Ngai Province employing nearly 2,500 Vietnamese. The company supplies the mega infrastructure products that make modern life a reality.
Doosan Vina's products include: Boilers for thermal power plants, Heat Recovery Steam Generators that increase the efficiency of a typical power plant by over 30%, Desalination plants the size of a football pitch that turn sea water into fresh, Material Handling Systems like the cranes that are the heart of logistics at ports around the world and Chemical Processing Equipment that turns the earth's natural resources into the useful products we use every day.
In 2014 the company had exports of $200M and in 2015 that is expected to reach $300M.
VietnamEnergy.vn