Enhancing Vietnamese-Russian cooperation in the oil and gas sector
13:24 | 29/05/2019
- As a part of the program of the official visit to the Russian Federation by Prime Minister Nguyen Xuan Phuc (May 20-23), on May 22, in Moscow, PetroVietnam Exploration Production Corporation (PVEP) signed two documents including the Agreement to transfer the Lot 09-2/09 (in Cuu Long sedimentary basin of Vietnam continental shelf) and the Memorandum of Understanding (MOU) between PVEP and Zarubezneft Petroleum Company (Russian Federation).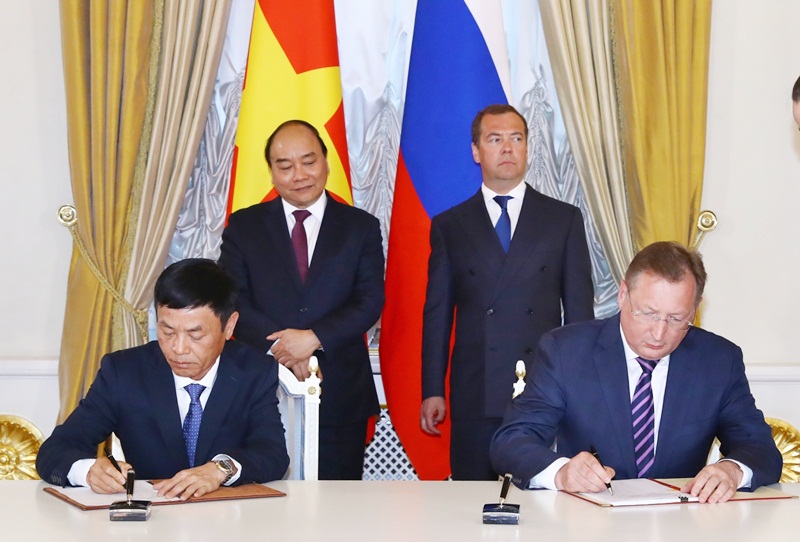 PVEP General Director Tran Quoc Viet signed Agreement to transfer Lot 09-2/09 with General Director Zarubezhneft
The Contract for sharing petroleum product at Lot 09-2/ 09 was signed on August 6, 2009 and there were two oil and gas discoveries in Kinh Ngu Trang and Kinh Ngu Trang Nam fields. To transfer a part of PVEP's interest in the Lot 09-2 / 09 Project to Zarubezhneft and Vietnam - Russia Joint Venture (Vietsovpetro) will help PVEP to share the risks in project implementation, reduce pressure in investment capital and contribute to soon exploiting the project in the coming years.
At the ceremony, PVEP also signed a MOU on non-binding cooperation with Zarubezhneft to acknowledge the intentions of cooperation between the two businesses on PVEP and Zarubezhneft oil and gas projects in Vietnam, Russia and any the third country agreed by the parties. The Witness of this document was signed by Mr. Tran Sy Thanh, PVN Chairman.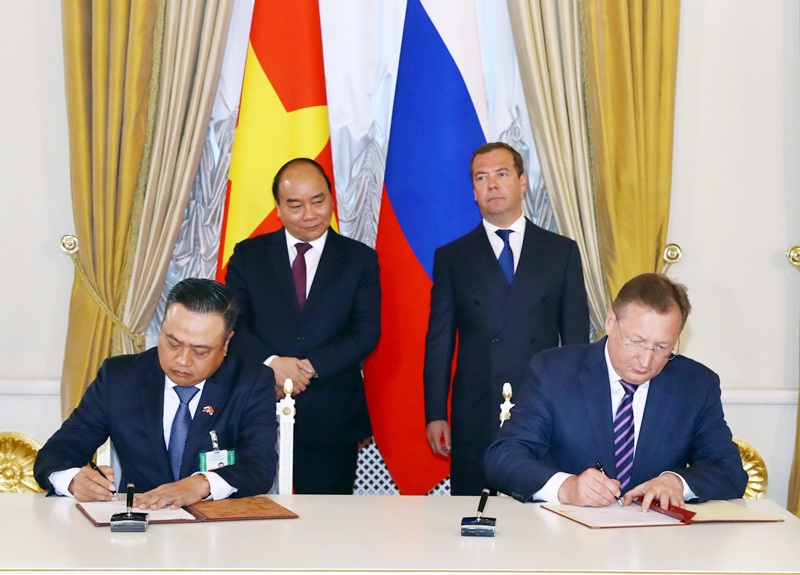 Mr.Tran Si Thanh, the Chairman of PVN signed the Witness of MOU with Zarubezhneft
The successful signature of the above two documents between PVEP and Zarubezhneft under the witness of Vietnamese Prime Minister Nguyen Xuan Phuc and Russian Prime Minister Dmitri Medvedev is testament to the comprehensive cooperation that the two countries have established including cooperation on oil and gas, raising the relationship of good traditional cooperation between PVN PVEP and Zarubezhneft in particular and Russian partners in general.
VietnamEnergy.vn