Signing a consulting contract to survey and establish a feasibility report to supply the national power grid for the Con Dao district
12:38 | 08/09/2023
- On September 6, 2023, in Ho Chi Minh City, The Power Engineering Construction Consulting Joint Stock Company 2 (PECC2) signed a consulting contract to survey and establish a feasibility study report and specialized reports of the project to supply power from the national grid for Con Dao district (Ba Ria - Vung Tau province) with Power Project Management Board 3 – The Representative of ing Vietnam Electricity of Vietnam (A project investor).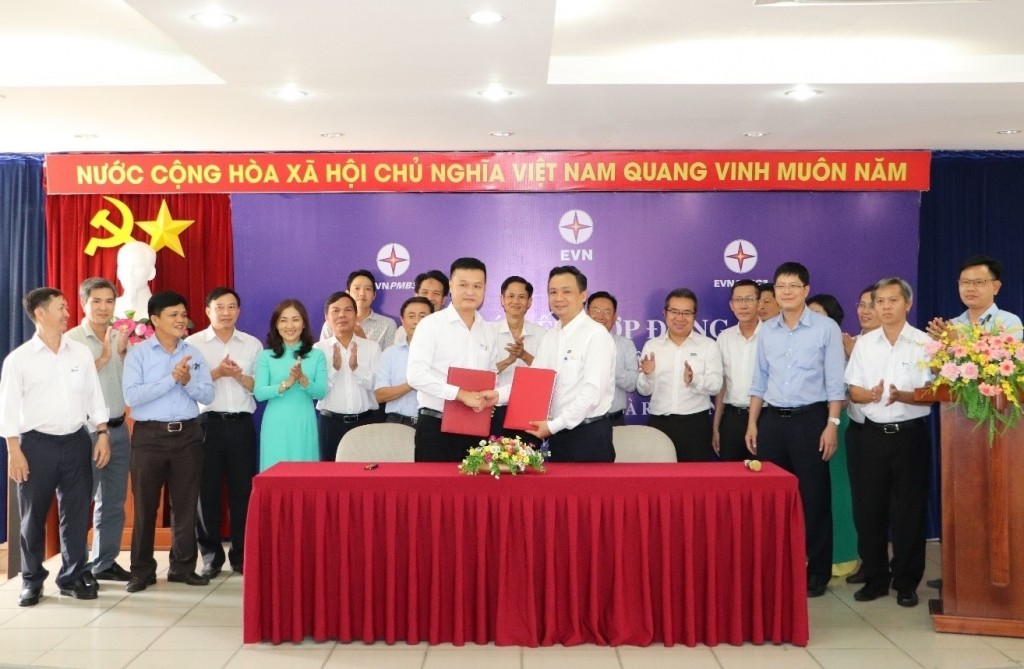 The Signing Ceremony
The project with about 4,800 billion VND including 102.5 km of 110kV line from 220kV Vinh Chau transformer substation to 110/22 kV Con Dao transformer substation The project aims to ensure a stable and safe power supply for the power grids on the Con Dao island and to meet the development goals of Con Dao district, Ba Ria - Vung Tau province, and to contribute to ensuring national security defense and the national sovereignty over seas and islands.
Speaking at the signing ceremony, Mr. Pham Thanh Hoai - Director of the Power Project Management Board 3 emphasized that the project with the longest in Vietnam underground cable, the project has many challenges relevant to technical and weather solutions and a short time for implementation project, that requires the consulting unit the high determination, responsibility and advanced ability to complete project and ensure to energize project by 2026.
Mr. Pham Thanh Hoai also highly appreciated the ability of PECC2 to meet the requirements of investors in the progress of the project, research and trust PECC2 to complete this important project with a good quality and schedule.
Mr. Vo Van Binh- PECC2 General Director expressed the honor to participate in this project, PECC2 can contribute to bringing practical values in the work of bringing national electricity to Con Dao, creating the basis for marine economic development and contribute to ensuring national defense and security of Vietnam's sea and islands in the future.
At the same time, it affirmed that PECC2 has full ability and resources to successfully carry out the tasks assigned by the investor, committing to efforts to speed up progress compared to the contract plan, and contributing to bringing the project to successful completion of the stated goals and objectives.
Is a consulting company with the ability and many years of experience in consulting, designing, surveying and establishing construction investment projects to develop large-scale power plants and power grids across the country, especially overseas overhead line and undersea cable projects, PECC2 has met strict technical and quality requirements, bringing the best benefits to customers, contributing to the sustainable construction and development of the power transmission grid in Vietnam.