Downstream actions in the Series of Blue Whale gas projects
08:44 | 24/02/2020
- The Electricity of Vietnam (EVN) has just signed the decision to approve investing in "shared infrastructure" project between EVN and Singapore Sembcorp for Dung Quat combined cycle gas turbines (CCGT) power plants 1, 2&3.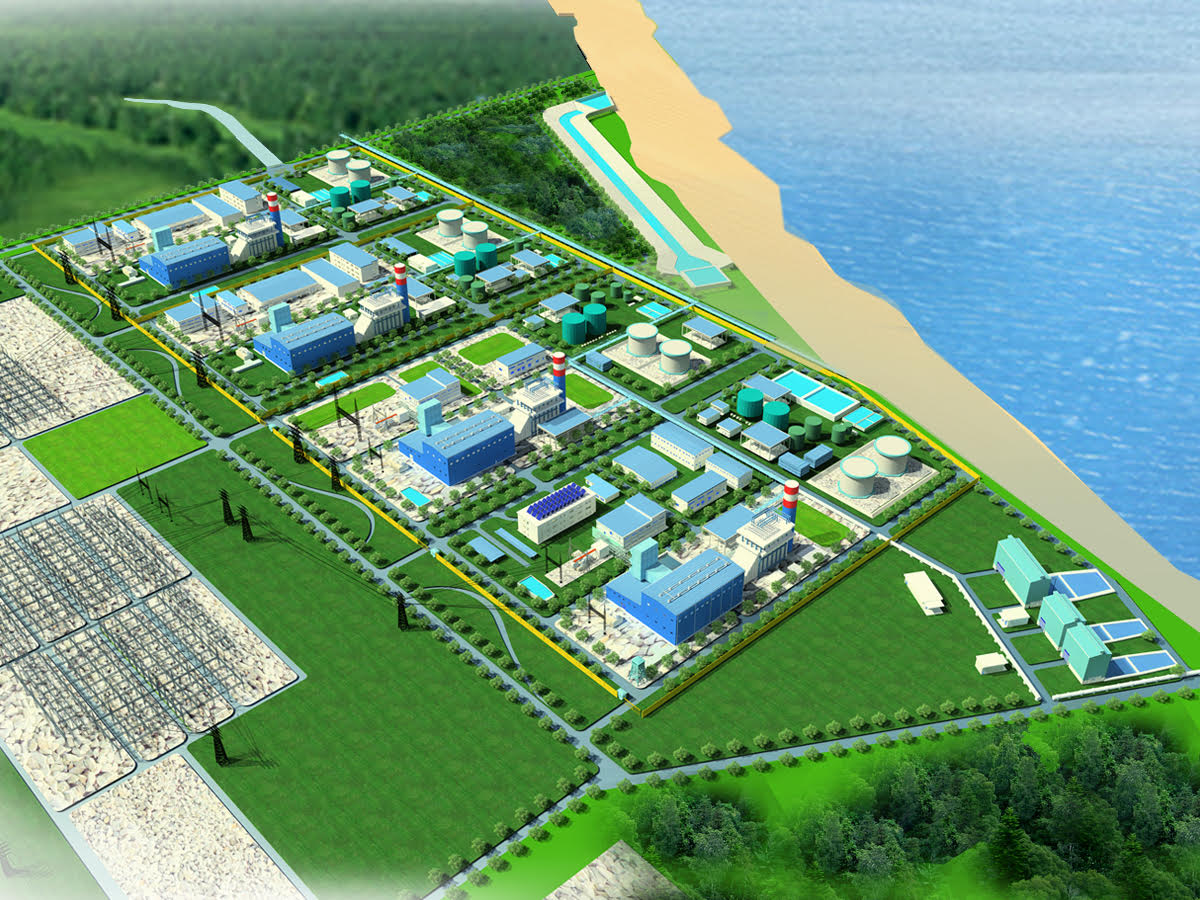 Perspective of Dung Quat Power Center.
The objective of this project is to ensure developing Dung Quat CCGT power plants 1, 2&3 under Dung Quat power center in timely schedule.
EVN assigned this project with a total investment capital of 510.636 billion VND for the Power Project Management Board 1 (PPMB1) to directly manage and implement in Dung Quat Electricity Center, belonged to the West Dung Quat Economic Zone in Binh Thanh commune, Binh Son district, Quang Ngai province.
The project includes the following items: carrying out compensation, assistance and resettlement; disarming bombs, mines and explosive materials; leveling the ground; making the gate, fence, security house, roads connecting to Dung Quat Electricity Center, the system of shared roads, power and water supply systems for project construction.
Immediately after EVN approving, PPMB1 proactively developed the overall plan for project implementation and coordinated with related units (consultant unit, Dung Quat Economic Zone Authority, Quang Ngai industrial parks, Quang Ngai Provincial People's Committee ...) to deploy the project right in the first quarter of 2020 for ensuring the project starting progress.
According to the Decision of the Ministry of Industry and Trade on approving the adjustment for planning of the construction site of the Central Gas - Electricity Center, to the Dung Quat Electricity Center would be supplemented Dung Quat CCGT3 project (another name is Central region project 3 on the reserve site of the planned electricity center location) with a capacity of 750 MW, invested by EVN. The project using gas fuel from the Blue Whale field expects to be put into operation in the period of 2024 - 2026.
Thus, in the Dung Quat Electricity Center, there will be 3 CCGT power projects with a capacity of about 750 MW each, among which the Dung Quat 1&3 invested by EVN, operated in 2023 and 2024-2026, the Dung Quat 2 invested by Singapore Sembcorp in BOT form, operated in 2024. Besides, in the Dung Quat Center, there is still yet more a reserve site for a CCGT power project with a capacity of about 750 MW.
According to the information of USA Exxon Mobil contractor, the standard gas from Blue Whale field expects to be supplied in June of 2024.
PV.