EVN and KfW exchanged issues on capital for power plant and grid projects
11:56 | 15/07/2022
- On July 12, in Hanoi, Mr. Tran Dinh Nhan - General Director of Electricity of Vietnam (EVN), had a working with Mr. Stephan Opitz - General Director in charge of Europe - Asia regions of the German Reconstruction Bank (KfW). At the meeting, the two sides exchanged difficulties in arranging capital for the projects.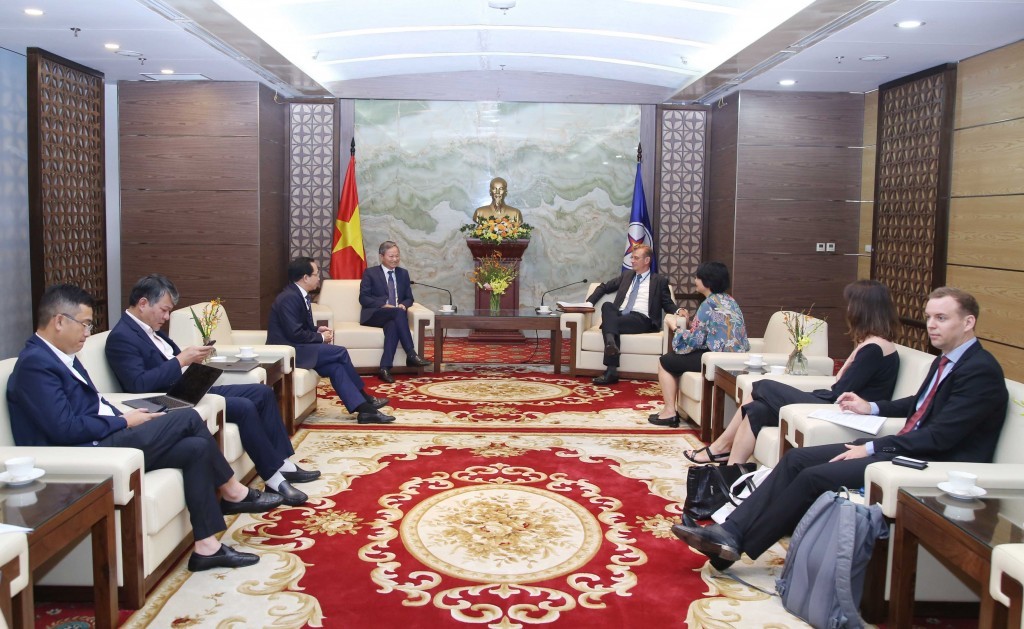 Delegation of the German Bank for Reconstruction (on the right) working with EVN.
Mr. Stephan Opitz affirmed that EVN is a long-term and reliable partner of KfW and KfW highly appreciates the professionalism of EVN in the cooperation process.
Since 2009, KfW and EVN had cooperation in the financial field. The KfW committed ODA and direct loans without government guarantees to EVN for developing power plant and grid projects. Among projects with ODA capitals, there were 4 projects completed, 5 projects are going and 5 new projects are preparing to be deployed. At the same time, KfW and EVN were also in cooperation to implement 3 new projects by direct loans without a government guarantee.
At the meeting, Mr. Tran Dinh Nhan and Mr. Stephan Opitz exchanged in detail about problems in the process of arranging capital for projects and put forth solutions to promote implementation works.
EVN General Director Tran Dinh Nhan thanked KfW for supporting EVN in recent years and expressed conference that the two sides would continue to develop a good relationship.