HDwind – A Pioneer in providing service ships for wind power projects
11:47 | 05/05/2023
- With the wave of investment in near shore and offshore wind power, HD Wind Joint Stock Company (HDwind) was established - specializing in providing technical services for the green energy industry, especially wind power.
According to the draft Power Development Planning (PDP) 2021 - 2030, by 2030 our country will have 6-7 GW of offshore wind power projects and about the same capacity of near shore wind power projects. These projects will need specialized equipment and means for construction and operation at the sea. Grasping that trend, HDwind has invested in building two new types of the ships, as HD-2x and HD-3x, with the lengths of 20 m and 30 m respectively, specially made for the operation and maintenance of wind power projects.
The ships for supporting the wind turbine installation, underground cabling, operation and maintenance, testing, exploration and other related work for near shore and offshore wind projects. HDwind is promoting the development of two more ships HD-1x and HD-4x with lengths of 16 m and 40 m to meet the increasing demands of the wind power project investors. Due to the specific nature of each project, so at each project, HDwind should survey, plan, calculate and design optimal size, speed, sea gauge and carrying load. ...for building the most suitable ships to ensure safety and efficiency during the operation and maintenance performance (O&M) contract to help investors stabilize production.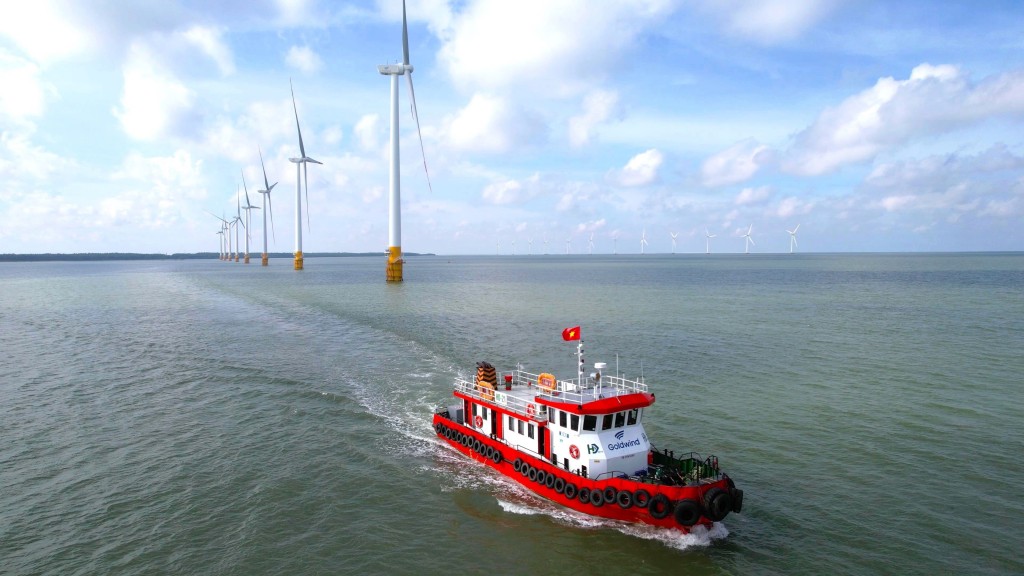 HDwind - Pioneer in providing service ships for wind power projects.
With the advantage of available service fleet and the staff with experience in maintenance and repair of electrical works, HDwind has invested and developed overall maintenance services for offshore wind power projects. This is a new field mainly undertaken by foreign contractors with highly technical experts and specialized equipment. Currently, HDwind is being authorized to do these jobs to save costs for investors.
HDwind is proud and confident in its ability to provide customers with the best services at the reasonable costs. In order to meet the projects with high technical requirements, HDwind always focuses on investing in modern machinery and equipment, continuously improving professional capacity, developing the human resources with the high quality for the whole company.
Besides, HDwind always focuses on building a friendly working culture and professional environment in order to maximize the capacity of each employee towards the goal of building a strong and sustainable HDwind.
HDwind is currently the main service provider of Goldwind - a company supplying over 100 GW of wind power projects in the whole would. That partnership has enhanced expertise for HDwind to access the latest technologies in the renewable energy industry, especially wind power. The two sides are cooperating in implementing a number of coastal wind power projects in the southwestern provinces.
The operation guideline of HDwind is to put "safety, quality" first, bring "reliability" to customers, and finally bring "effective" business to customers and society./.
Contact Info:
HD WIND JOINT STOCK COMPANY
Address: No. 68 Street 18, An Phu Ward, City. Thu Duc, City. Ho Chi Minh.
Tel: 028. 66588393
Website: https://hdwind.vn/