JinkoSolar Bags its First Residential Energy Storage System Order in Vietnam
14:59 | 28/06/2021
- Recently, JinkoSolar Holdings Co., Ltd. ("JinkoSolar" or "Company") (NYSE code: JKS), one of the largest and most innovative module manufacturers, announced that it has partnered with one of the major module company in Vietnam and signed the first batch of residential energy storage orders. For the Vietnam market, the launch of JinkoSolar's residential energy storage system will act as a strong support in developing local power infrastructure and providing more stable electricity to meet the residential needs.
JinkoSolar has been the No.1 supplier in terms of module shipments for three consecutive years in Vietnam, one of the most important overseas solar market for the company. JinkoSolar's flawless brand value, product quality, and professional service teams will pave the path for further product diversification in this market and deployment of the "PV+" business model locally.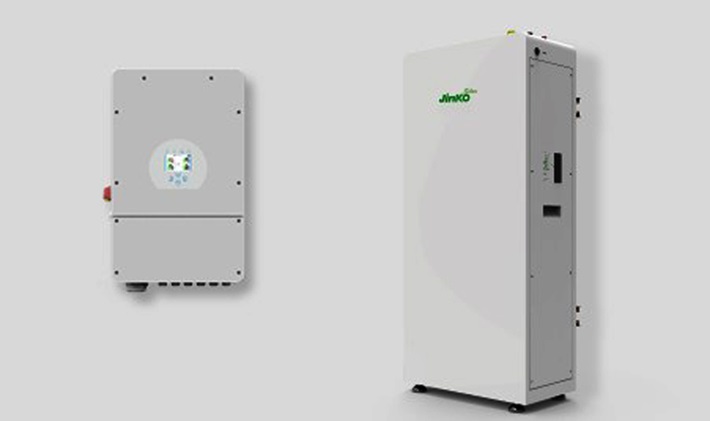 Jinko Solar's residential energy storage device.
The residential energy storage systems meet customers' needs for off-grid, on/off-grid switching and access to diesel generators. The battery covers a storage range of 7kWh-20kWh with single-phase or three-phase inverter option and offers over 6000 times life cycle warranty. The qualified protection level IP65 can deal with the high humidity environment efficiently. Pouch battery optimizes the energy efficacy by about 10%-15% as compared to prismatic battery and provides for a better thermal performance when used in high-temperature conditions.
The product has been designed to ensure fast and flexible installation. The Intelligence of "on/off-grid" switching suits the complex and unpredictable operating conditions in Vietnam. Due to the instability of the power grid, supply shortage still exists in some areas of Vietnam and the energy storage trend is gaining importance as a counter to this situation. Although, there are no clear policy announcements from the government on energy storage projects at present, JinkoSolar is ready to take the first steps into the market and lay foundations for the subsequent performance and market distribution of this technology in Vietnam.
Owing to the self-generation and consumption characteristics of photovoltaic users, a matching energy storage system will foster closed-loop power consumption. This satisfies the customers' needs of high-efficiency power generation, flexible configuration and easy installation.
Miao Gener, Chief Marketing Officer of JinkoSolar, said: "For JinkoSolar, this is a milestone moment. As one of the fastest-growing photovoltaic markets in the world, we believe that energy storage will become an indispensable part of the Vietnam market. JinkoSolar will also make every effort to lead the Vietnam photovoltaic market into a new PV+ era."
Source: JinkoSolar