Promoting coal production for meeting the demand of the TPPs
08:37 | 23/03/2022
- The Department of Petroleum and Coal - Ministry of Industry and Trade (MOIT) inspected a number of coal-producing and selling units and worked with the Vietnam National Coal and Mineral Industries Group (Vinacomin) on coal production, supply for the coal-fired thermal power plants (TPPs).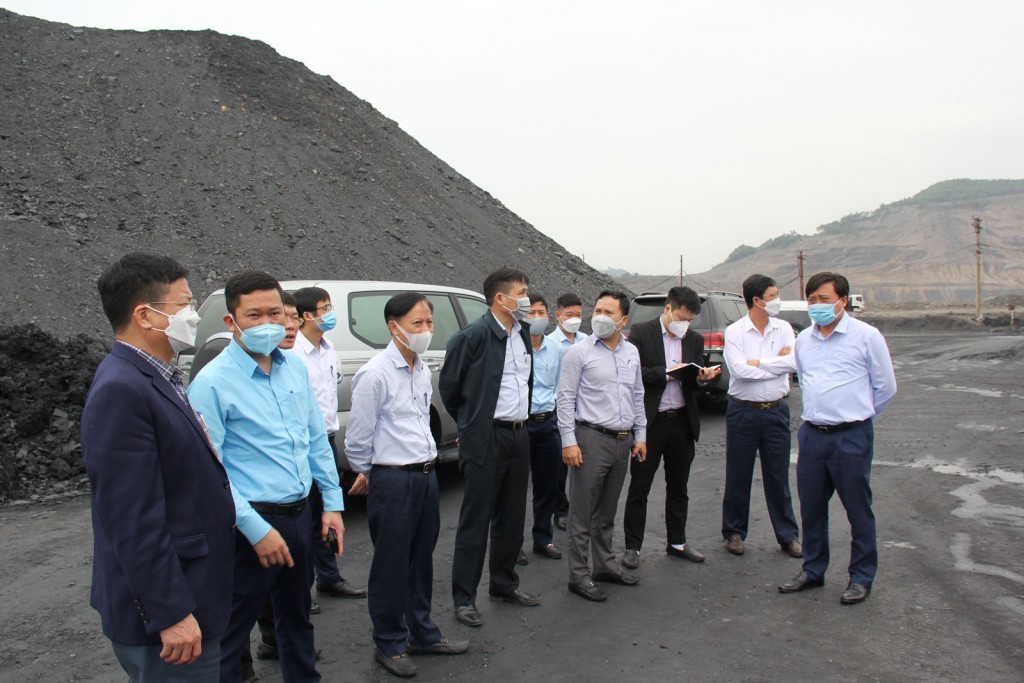 The delegation inspected coal production at Nui Beo Coal Joint Stock Company.
The units inspected by the Department of Petroleum and Coal were Nui Beo Coal Joint Stock Company, Hon Gai Coal Screening company and Cam Pha Logistics and Port.
According to the reports of inspected units, the high increase in the number of workers infected with Sars-CoV-2 led to a lack of labor in units that seriously affected coal production. So Vinacomin leaders directed units to effort pandemic prevention and to have suitable arranging production to stably supply coal for customers, especially for TPPs.
With a viewpoint "no coal shortage for power generation", Vinacomin directed their units to focus on coal-producing with the highest production for meeting the coal demand of TPPs. Up to now, the number of laborers high increased for ensuring crude coal production of 150,000 tons/day.
It expects, in the first quarter of 2022, Vinacomin will produce 10.37 million tons of crude coal, equal to 26.5% year plan and 104.5% in comparison with the production of the same period in the last year; sell 11.46 million tons, equal to 26.66% year plan and 119% in comparison with selling amount of the same period of the last year.
Mr. Trinh Duc Duy, Deputy Head of Department of Petroleum and Coal shared the difficulties with Vinacomin and emphasized that MOIT interests very much coal production and coal supply for TPPs, especially coal for BOT TPPs.
In 2022, the coal production for TPPs increases and occupies mainly coal of Vinacomin, Mr. Duy asked Vinacomin to direct its units to overcome the pandemic difficulties and take solutions for mobilize labors, remove difficulties in coal production, coal prices, meet coal demand of the economy and TPPs especially BOT TPPs as Vinh Tan 1, Mong Duong and Hai Duong TPPs.