Vinacomin solves difficulties for a number of coal recruitment projects in Hon Gai
16:30 | 07/10/2022
- The General Director of Vietnam Coal and Mineral Industries Group (TKV) Dang Thanh Hai chaired a meeting with Hon Gai Coal Recruitment Company for solving the difficulties and promoting to implement a number of coal recruitment projects.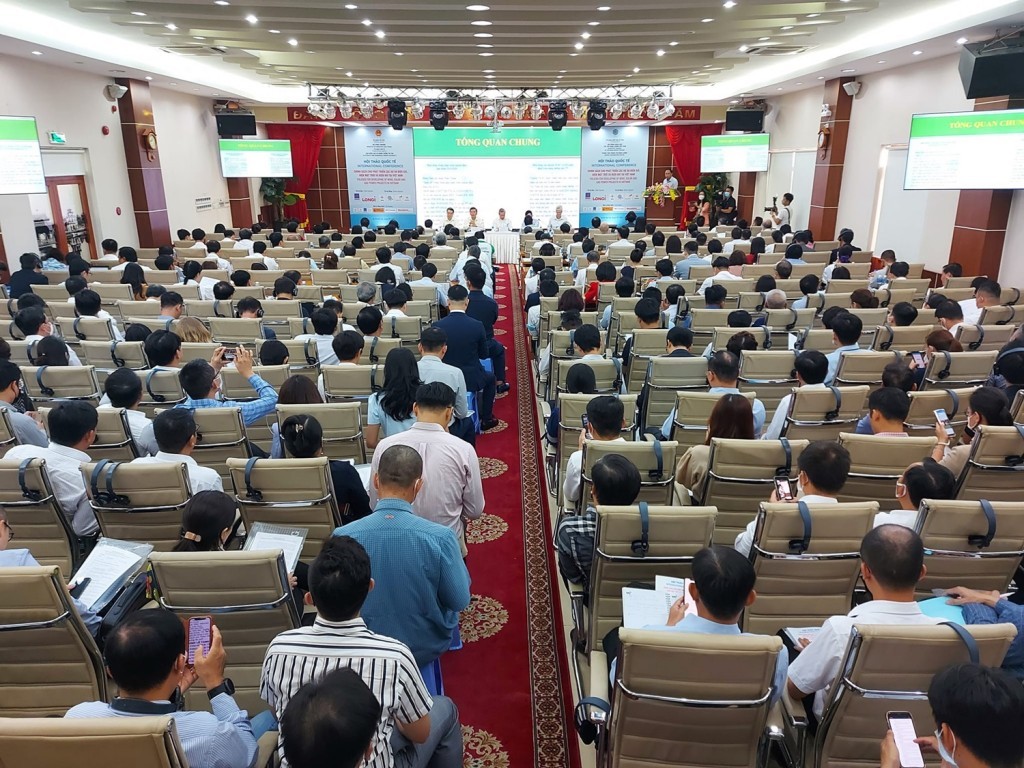 General Director of Vinacomin Dang Thanh Hai chairs the meeting.
Vinacomin informed that in 2019 there was finalized the first phase with 2.5 million ton per year of the Coal Processing Center and Centralized Coal Warehouse in Hon Gai region with a capacity of 5.0 million ton per year.
The second phase will be implemented with items as: supplementing a screening system, covering conveyor system from Ha Tu, Nui Beo mines to Centralized Coal Warehouse at MB +55, from MB +55 to Lang Khanh port..., and the attached items to increase the capacity to 5 million tons/year according to the design for solving the coal production and sale in Hon Gai region and ensuring environmental protection when terminating the operation of Nam Cau Trang Coal Recruitment Project in accordance with the policy of Quang Ninh Provincial People Committee (PPC).
The information also said that the Covid- 19 pandemic in 2020-2022 and regional geological effect affecting the underground production of Hon Gai Coal Company, Nui Beo Coal Joint Stock Company … lead to a delay in implementing the second phase.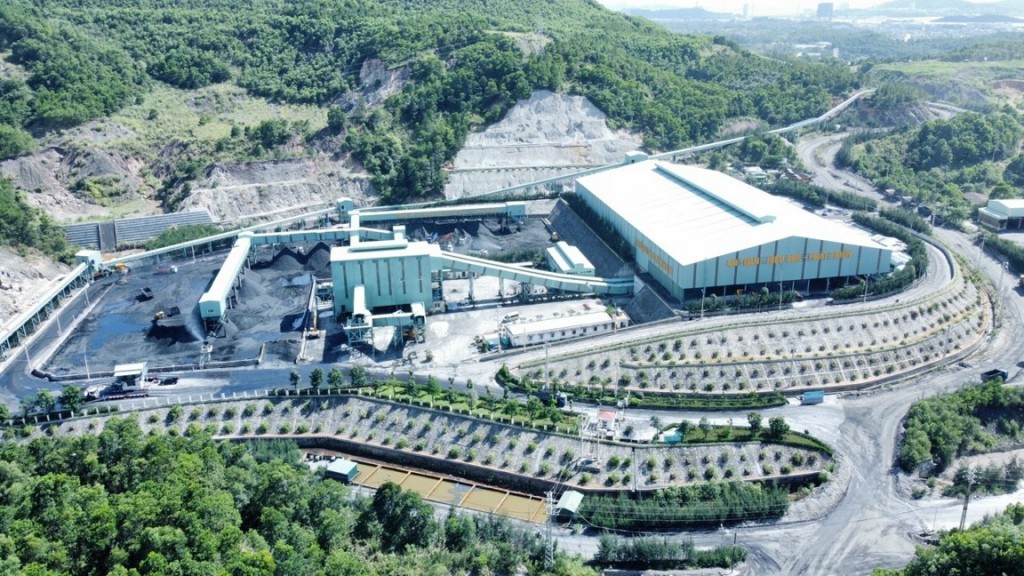 Coal Processing Center and Concentrated Coal Warehouse in Hon Gai area has a designed capacity of 5 million tons of coal per year.
After listening to the reports from the units and the opinions of the professional boards and Vinacomin leaders, the General Director Dang Thanh Hai emphasized that implementing the policy of Quang Ninh PPC and Vinacomin direction, the project first phase was actively implemented by the investor (Hon Gai Coal Recruitment Company) and consultant, contractor, etc. put into operation from 2019 to meet coal production, sale and environmental protection in Hon Gai region.
The second phase of the project has not yet reached progress due to objective and subjective reasons of the investor and the consulting unit. Therefore, Vinacomin General Director requested to review and recalculate the whole project, determine the investment divergence, especially the investment efficiency of the project, report to the Member Council, in necessary case to adjust the contents of the project for appropriating.
The Vinacomin Director assigned Hon Gai Coal Company to make a report to move the two upper poles excluding from the project for exploiting coal from underground mines, Nui Beo Coal Joint Stock Company in cooperate with the investor and consultant to handle the subsidence without affecting production, Hon Gai Coal Recruitment Company actively implement and work with function agencies for solving the procedures on the planning and investment..., the specialized committees of the Group monitor, support and supervise and speed up the implementation.