Development strategy to 2030 for EVN to become a strong and sustainable economic Group
14:59 | 25/01/2022
- According to the Development Strategy of the Electricity of Vietnam (EVN) to 2030, with a vision to 2045 approved by the Prime Minister in Decision No. 538/QD-TTg dated April 1, 2021, EVN will develop into a strong, sustainable and effective economic Group.
In 2025, EVN will transform into a digital enterprise:
The development goal of EVN is the effective and profitable annual production and business results; preserving and developing state equity capital invested in EVN and capital invested by EVN in other enterprises; the coefficient of accounts payable to equity is less than 3 times; the self-investment rate is greater than 30% and short-term solvency is greater than or equal to 1 time.
Regarding electricity supply, EVN is mainly responsible for ensuring sufficient electricity for economic development and people's life; building a smart, efficient, synchronous power grid system with the power plants, ensuring safe and stable electricity supply, regional interconnection and striving to reduce power loss to the level equal to that of advanced countries in the ASEAN region.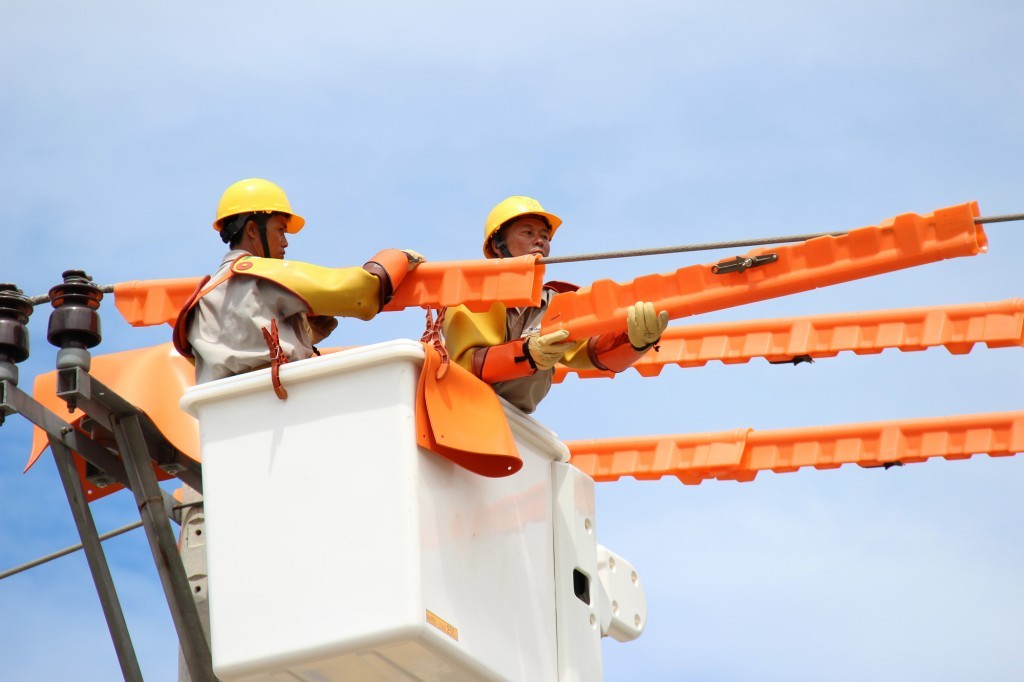 Repair hotline electricity.
At the same time, EVN should improve the efficient application of scientific and technological achievements of the 4th Industrial Revolution. By 2025, EVN should complete the conversion into a digital enterprise, develop advanced dispatching systems, widely apply smart grid technology, and strive to complete the remote control goal and unmanned operation for 100% of 110 kV transformer substations in the period of 2021 - 2025 and 100% of 220 kV substations in the period of 2025 - 2030. By 2030, EVN must develop one scientific and technological organization, with 1-2 laboratories. In the period of 2030 - 2045, the material facilities of the laboratory and equipment for researching and applying the electrical fields have reached an advanced level equal to that of the developing countries in the region.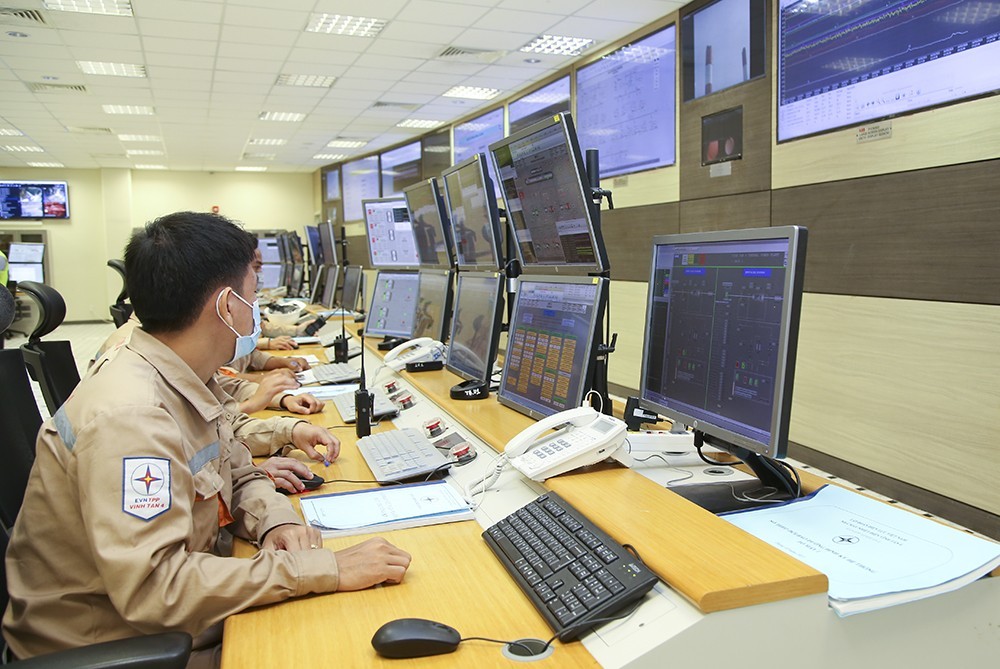 Power plant operation.
EVN should continue to improve the quality of electricity distribution and customer service, modernize and professionalize the business and customer service fields, and strive from 2025 to be in the group of ASEAN-3 countries in customer service and maintain this position throughout the period to 2045.
Regarding the development of asynchronous and reasonable power system:
According to the orientation to 2045, EVN should invest in developing power plants and grids according to the approved planning with ensuring quality, progress and efficiency. Investment in developing the power system must ensure synchronization and rationality from electricity production, transmission, distribution and business with an ability to integrate renewable energy plants in a large scale; approach modern, safe, reliable and environmentally friendly technologies. Overall review and have a plan to upgrade technologies of existing coal power plants to meet the requirements of environmental protection, suitable to specific conditions in each period.
To operate the power system and electricity market in a safe, reliable and reasonable manner, meeting the regulations on conditions of all levels of Vietnam's electricity market. To ensure reasonable power production and purchase costs for promoting the sustainable development of the electricity market.
EVN needs to guarantee its financial situation to be always healthy; develop state capital invested in EVN and capital invested by EVN in other enterprises and have enough ability to arrange investment capital for the investment demand in power plants and grids as planned.
To effectively implement the strategy, the Prime Minister assigned:
1. Committee for Management of State Capital at Enterprises:
- Directing and guiding the activities of EVN to ensure preserving and developing the state capital invested in EVN.
- Monitoring and supervising the organization to implement the development strategy of EVN, promptly direct and supervise EVN during the implementation process; synthesizing and proposing competent authorities to develop and promulgate the mechanisms and policies to create favorable conditions for EVN to develop sustainably.
- Create favorable conditions for EVN in the process of production, business and development investment, contributing to guarantee the security of electricity supply for the country.
2. Ministry of Industry and Trade:
- Presiding over developing the mechanisms and policies in development investment in power plants and grids with ensuring investment projects put into operation in time schedule.
- Presiding over developing the mechanisms, policies and infrastructure to meet the import of primary energy for electricity production, especially coal and gas.
- Presiding over implementing the necessary conditions for operating and developing the electricity market, ensuring the substantive and effective operation of the electricity market, creating a signal to attract development investment in the power system.
- Presiding over the developing policies on demand-side management of customers
- Presiding over developing a system of legal frameworks and standards to limit backward technologies and encourage modern and high efficient technologies, especially in industries that consume a lot of electricity such as metallurgy, cement.
3. Ministry of Finance:
Coordinating with the Ministry of Industry and Trade to develop policies on electricity prices in the market mechanism.
4. Relevant ministries and agencies:
To be responsible to organize implementing the Strategy within the scope of its assigned functions and tasks and in accordance with current laws.