PetroVietnam and Gazprom Neft promote Dung Quat Oil Refinery Upgrading and Expanding Project
15:52 | 17/06/2014
- On 9th June 2014, PetroVietnam President and CEO Do Van Hau had a meeting with Gazprom Neft delegation headed by CEO ABDyukov regarding the cooperation and investment into Dung Quat Oil Refinery Upgrading Project.
The meeting was witnessed by Deputy Minister of Energy of the Russian Federation - Yury Senturun. It is also attended by PetroVietnam Vice President Le Manh Hung, leaders of the departments under the Group and Binh Son Refining and Petrochemical Company Limited (BSR). During the official visit to Vietnam by Russian President Vladimir Putin at the end of 2013, PetroVietnam and Gazprom Neft signed a framework agreement on the investment into BSR and the participation in the Project to upgrade and expand Dung Quat Oil Refinery Plant. This is highly legalistic step, reflecting the interest of the Russian partner on the oil and gas projects in Vietnam.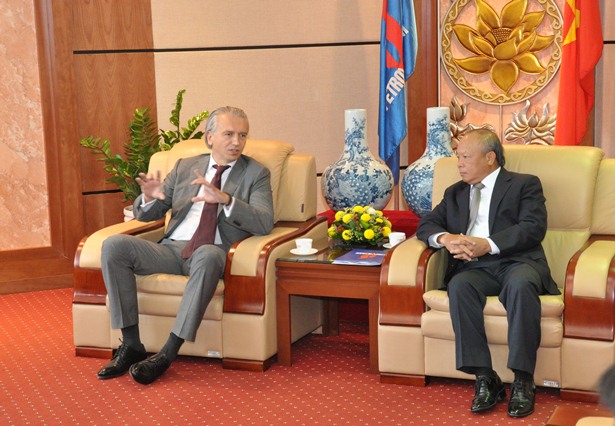 PetroVietnam President and CEO Do Van Hau (right) gave cordial reception to the CEO of Gazprom Neft A.B.Dyukov.
At the meeting, President and CEO Do Van Hau highly appreciated Gazprom Neft's goodwill and desire to buy 49% of BSR's shares and invest into Dung Quat Oil Refinery Upgrading Project. In 2013, BSR's sales reached 150,419 billion dong, with contribution of 27,420 billion dong to the State budget. Dung Quat Oil Refinery Plant is the national key project of oil and gas, and driving force of economic growth in the Central. The additional capital investment in upgrading and expanding from a powerful corporation like Gazprom will help increase the plant's production capacity to about 10 million tons/year, meeting 50% of the country's demand for petroleum fuel.
Gazprom Neft's CEO ABDyukov completely agreed with PetroVietnam's proposal for the joint research on appropriate, optimum and stable technology to produce crude oil for the plant upgrade. He also announced that Russian Energy Ministry would provide the best support and hope both sides to accelerate negotiation for the most feasible solution. Gazprom Neft, under Gazprom Group, is currently one of the leading oil companies in Russia. The group owns more than 70 permits for oil producing in Russia with an output of 60 million tons/year and 5 refineries having capacity of 40 million tons/year.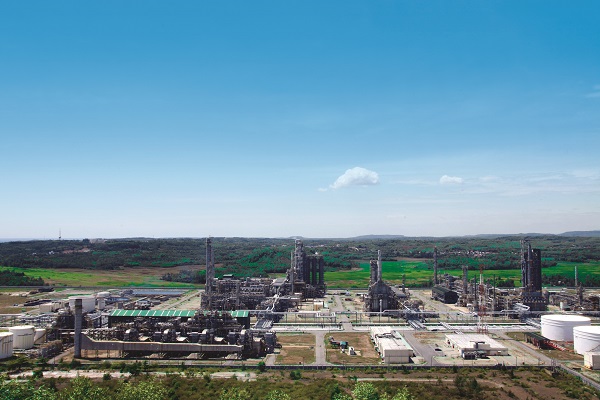 Dung Quat Oil Refinery Plant
According to BSR's leaders, Dung Quat Oil Refinery is under the second overall maintenance which is expected to finish by mid-July 2014. In parallel with the maintenance, BSR is cooperating with PVN's technical departments and Gazprom Neft to revise Dung Quat Oil Refinery investment project so that the preparation for investment is soon finalized under the plan approved by the Group.
VietnamEnergy.vn