Vinacomin Targets to Produce and Consume 10 million tons of Coal in Q2/2014
08:50 | 23/04/2014
- Vietnam National Coal and Mineral Industries Holding Corporation Limited (Vinacomin), the country's top miner targets to produce and consume 9 to 10 million tons of coal in the second quarter of 2014.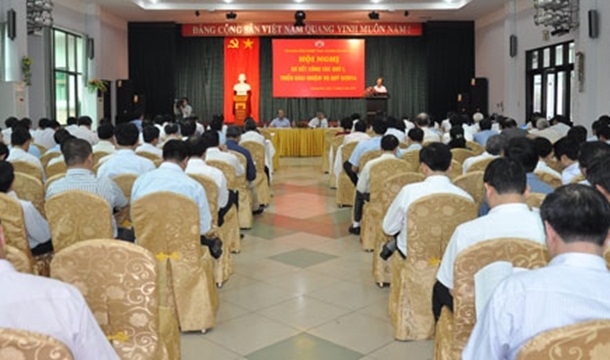 The corporation also targets to complete from 50%-52% of the whole year target in the first half of this year, the information was disclosed at Vinacomin's conference of reviewing the first quarter 's works and tasks for the second quarter held in Quang Ninh province.

In the first quarter of this year, despite the unfavorable weather, members of Vinacomin had managed to maintain their production, ensured jobs and income for their employees. Averagely, Vinacomin completed by 25% of its year plans. In details, the corporation produced total of 9.7 million of rough coal, fulfilling 25.6% year plan, coal consumption was estimated at 9.35 million tons, meeting 26.7% year target. The group generated VND25.8 trillion ($1.22 billion) revenues or 24.5% year plan, up 8.5% on year. Of note, revenues from electricity production and sales hit 31.1% year plan.

In 2013, Vinacomin's coal consumption was estimated at 39 million tons, almost the same as that of 2012, including 11.6 million tons for exports, down 19.6% on year and 27.4 million tons of domestic consumption, up 11% on year.
Vietnamenergy.vn