The first SPP in Binh Dinh has been synchronized with the NPS
14:15 | 22/05/2019
- On May 20, 2019, Cat Hiep solar power project (SPP) with a capacity of 49.5 MWp and average output of 70,000 – 80,000 kWh per year, the first SPP in Binh Dinh province was connected to the national power system for a commissioning operation.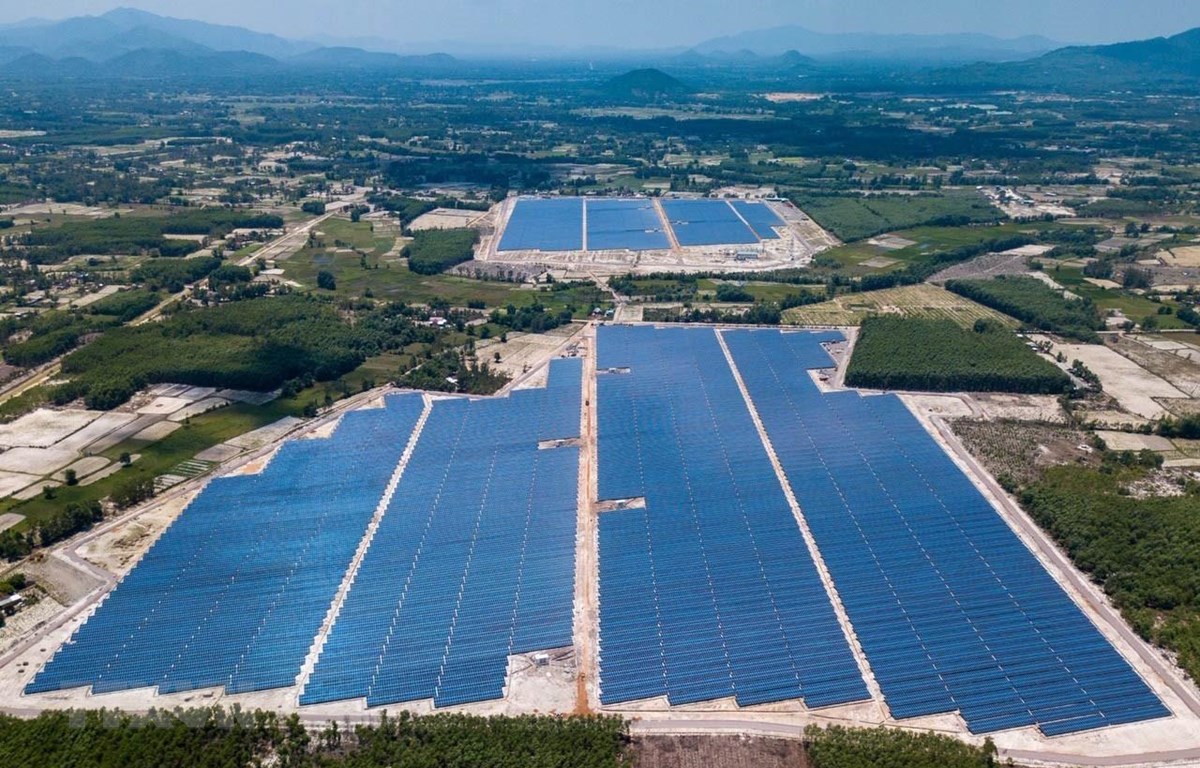 The overview of Cat Hiep Solar Power project
Cat Hiep SPP is developed by Quadran internatural company (France) and Truong Thanh group (Vietnam) with a total investment level of 1,100 billion VND on an area of 60.1 ha in Hoi Van village, Cat Hiep commune, Phu Cat district, Binh Dinh province.
The project includes solar PV panels and 110 kV double circuit transmission line with a length of 5.5 km (26 poles) from the SPP to Phu Cat 110kV transformer substation which the SPP has been synchronized with.
Cat Hiep SPP is expected to be put into commercial operation on June 6, 2019.
According to information of Vietnam Energy Magazine, Binh Dinh province has a large potential of renewable energy as solar and wind power. For the solar power, the average sunny time in this province is around 7 hours per day, solar radiation intensity is estimated at 5.24kWh/m2/day, higher than the national average intensity of 3-5 kWh/m2/day. Regarding wind power, in many areas such as Nhon Hoi Economic Zone, Phu My and Phu Cat coastal communes the wind speed reaches over 6m/ sec.
To promote the solar and wind power potential, Binh Dinh provincial people's committee has approved the projects on the solar and wind power development planning up to 2030, in which are proposed 42 solar power projects (22 projects in period to 2020 and 20 projects in period of 2021- 2030) with a total capacity of 2,280 MW and 9 wind power projects (5 projects in period to 2020 and 4 projects in period of 2021-2030) with a total capacity of 237 MW.
VietnamEnergy.vn