Powering the 500 kV line connecting Nghi Son 2 BOT TPP with the National Power System
08:55 | 29/07/2021
- At 3:36 p.m. on July 27, 2021, the Central Power Projects Management Board (CPMB) in coordination with relevant units powering the 500 kV line connecting Nghi Son 2 BOT Thermal Power Plant (TPP) with the National Power System (NPS). The project invested by the National Power Transmission Corporation (EVNNPT), and managed by CPMB on behalf of EVNNPT was started for construction on April 09, 2018.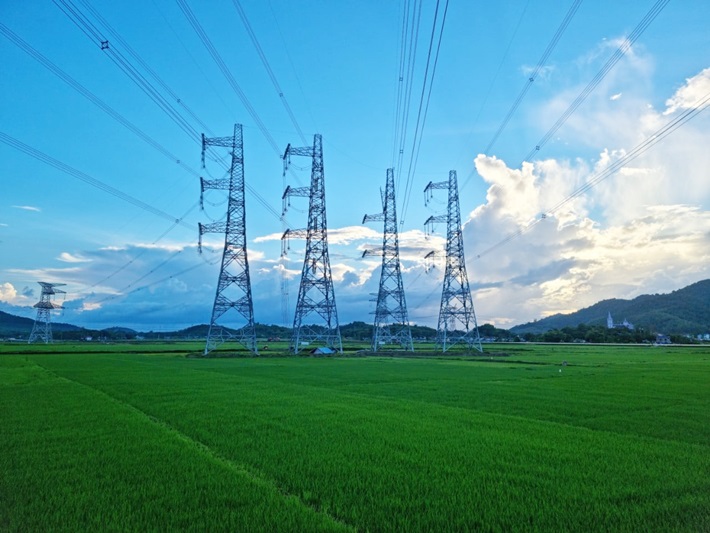 The entire 500 kV line connecting Nghi Son 2 TPP with NPS has been completed .
The project including two 500 kV double circuit line with a length of 39.6 km, 219 towers, connects Nghi Son 2 BOT TPP with the current circuits 1 and 2 of the 500 kV Nho Quan - Ha Tinh.
This urgent power grid project approved by Prime Minister in Decision No 428/QĐ-TTg on Power Development Planning in 2011 – 2020 period with a vision to 2030 (PDP VII) developed by the capable and experienced units, got the careful directions of EVNNPT and supports and assistance of the local people committees and departments. However, the project had overcome the many difficulties in compensation, site clearance due to a complicated route, passing through many residential areas and industrial zones. Besides, in process of development, the project faced.
with the unit price of the land compensation for households affected by the route of the power line, the frequent change of the state mechanisms and policies, local regulations on the land management… and especially, the participate units met 4 spells of Covid -19 pandemic and 8 storms.
VER.