Doosan Vina completed the eight-giant Ship-to-Shore cranes for Gemalink international port
11:30 | 17/02/2022
- After nearly a year of production, two Super Post Panamax STS (Ship-to-Shore) cranes No. 7 & 8 have left Doosan Vina dedicated port for Gemalink international port, the world's top 19 leading deep-sea port, located in Ba Ria - Vung Tau Province.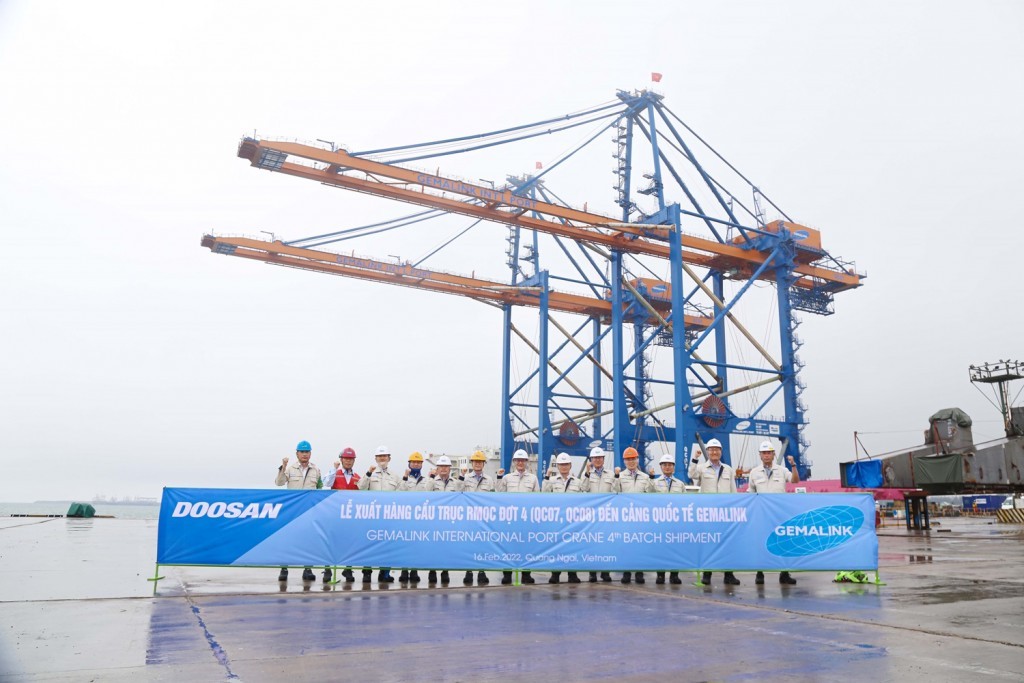 Doosan Vina has supplied 8 same type units for Gemalink international port.
Doosan Vina signed a contract of these two STS cranes with Gemadept Corporation, a leading corporation in Vietnam in port operation and logistics, in March 2021 with a package from design, manufacture, assembly, transferring, and operating with a total weight of 3,400 tons to serve handling cargo for the world's largest ships at Gemalink international port.
Each crane weighs more than 1,700 tons, 93m high, 150m long, and 27m wide. They can reach up to 70m (equivalent to 24+2 containers) and is capable of loading and unloading cargo containers up to 65 tons. According to the plan, their technology transfer and commercial operation will be completed at the end of March 2022. Along with the other 6 same type cranes that were previously provided by the end of 2021, they will meet the cargo handling for the world's largest ships is up to 250,000DWT, contribute to improve the loading and unloading efficiency, exploit the full design capacity of 1.5 million TEU for Phase 1 of the port with the largest capacity in Vietnam in 2022.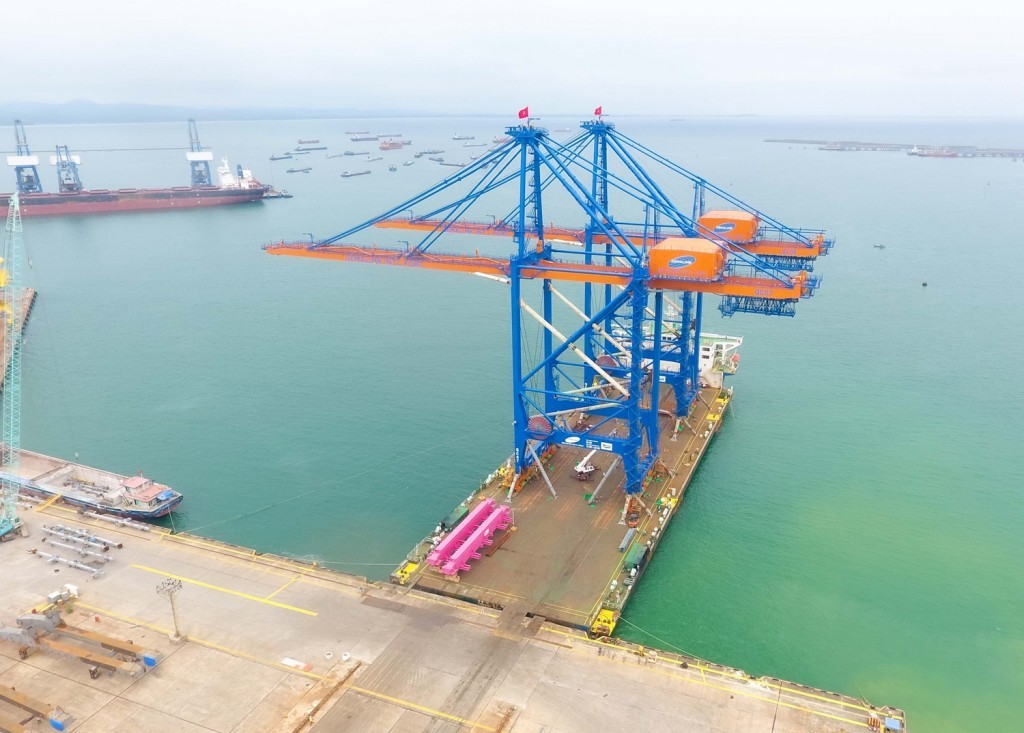 Each crane weighs more than 1,700 tons, 93m high, 150m long, 27m wide and can load and unload cargo containers up to 65 tons.
Currently, Doosan Vina is producing 6 Panamax STS cranes to supply for Gemadept Corporation to equip the port system in the North to welcome the largest ships in and out of the Dinh Vu area (Hai Phong City). Of these, five are newly equipped for phase 2 of Nam Dinh Vu port and the other will be additionally installed to further improve handling capacity at Nam Hai Dinh Vu port.
Doosan Vina
Doosan Vina is a high-tech industrial complex in the Dung Quat Economic Zone of Central Vietnam's Quang Ngai Province employing 2,000 Vietnamese. The company supplies the mega infrastructure products that make modern life a reality. Doosan Vina's products include Boilers for thermal power plants, Desalination plants are the size of a football pitch that turn seawater into fresh, Material Handling Systems like cranes that are the heart of logistics at ports around the world, Modularization and Structural Steel for refineries, buildings, and infrastructure developments. To date, the company has exported products valued at $2.4 billion.
The Doosan Group
The Doosan Group is a global multinational focusing on Power, Water, and other infrastructure developments worldwide. The company is headquartered in Seoul, South Korea and has operations in 38 countries.