Kaidi group (Hong Kong of China) wishes to expand its investment in Coal-fired TPPs in Vietnam
08:01 | 02/08/2017
- Afternoon of July 31, 2017, at the Government House, Prime Minister Nguyen Xuan Phuc received Mr. Tran Nghia Long, Chairman of Kaidi Duong Quang New Energy Group and Mr. Tuong Vinh Kien, Vice General Director of Hoa Dung Asset Management Company Ltd (Hong Kong of China) who are visiting Vietnam to deploy investment cooperation. At the meeting with Prime Minister (PM), Chairman Tran informed, that Kaidi group is investing in thermal power prọects (TPP) in Vietnam and intends to expand investment activity in this sector.
Reporting to PM Nguyen Xuan Phuc some of the results achieved since the meeting with him last September, Mr. Tran said, Kaidi and Hoa Dung in cooperation with a Vietnamese partner have set up an international investment fund up to USD 15 billion among which a part for investment in Vietnam.
Kaidi commits to expand investment in TPPs with the conditions of modern and environmentally friendly technologies, ensuring fair construction schedule and quality.
Kaidi also intends to invest in several transport projects in Vietnam. At present, the capital for these projects has been already arranged and constructing them could be started immediately if Kaidi is allowed to invest.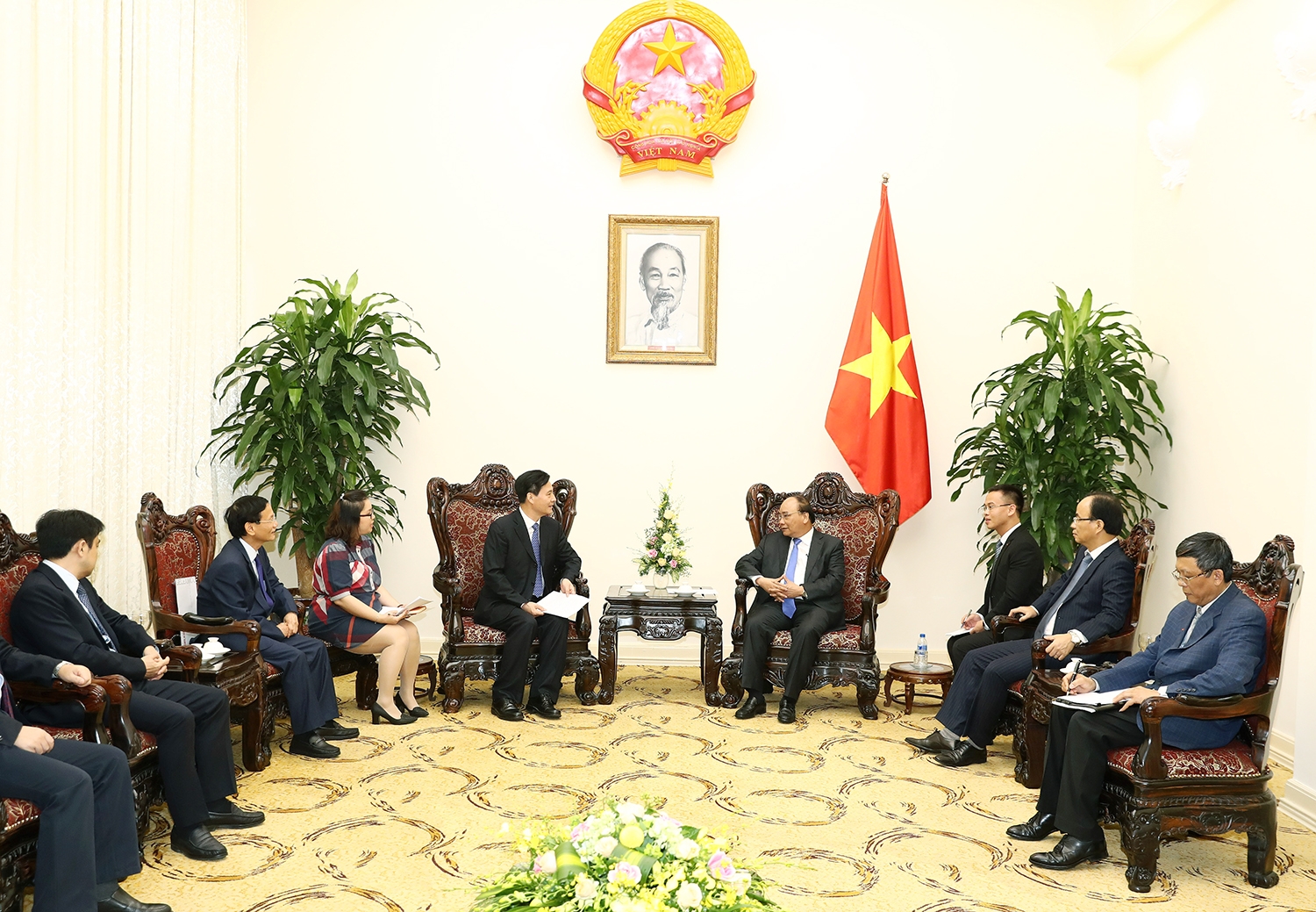 PM Nguyen Xuan Phuc receiving Mrs. Tran Nghia Long and Tuong Vinh Kien.
PM Phuc welcomed goodwill and high appropriated financial ability of Kaidi and Hoa Dung and clarified viewpoints of Vietnam on the reasonable development of coal-fired TPPs and other energy sources as renewable. PM also affirmed: "What can be done by private sector then state lets it do" and the government will withdraw the projects from the investors of the weak ability to hand them t the new investors of the strong ability with a long term commitment, and going together with local and central governments.
Regarding Kaidi investment plans in Vietnam, PM asked the group to contact the Vietnamese functional agencies to discuss the concrete projects and affirmed that Vietnamese government will create favorable conditions for international enterprises including Chinese ones to invest in Vietnam.
VietnamEnergy.vn