Solis S6 Pro Advanced Power Hybrid Inverter technology debuts for the first time in Vietnam
09:16 | 17/07/2023
- Solis officially launched the S6 Pro Advanced Power Hybrid Inverter on July 12, 2023, at The Future Energy Show Vietnam 2023. In addition, this is the first time this innovative technology has been introduced in Vietnam.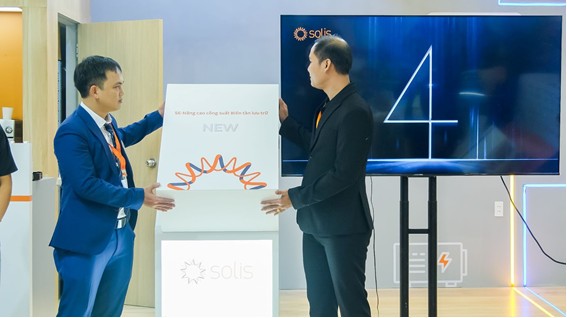 Solis representative introduced S6 technology at the event
Following its official announcement in May 2023, one of the leading brands of the solar energy industry, specializing in inverters Solis has continued to carry out activities to introduce and promote breakthrough technology with many distinguishing features S6 Pro Advanced Power Hybrid Inverter in Vietnam, the market that this brand is focusing on. Solis officially launched this innovative technology on two days, July 12-13, 2023, at The Future Energy Show Vietnam 2023. In addition, this is the first time the S6 Pro Advanced Power Hybrid Inverter has been introduced in Vietnam.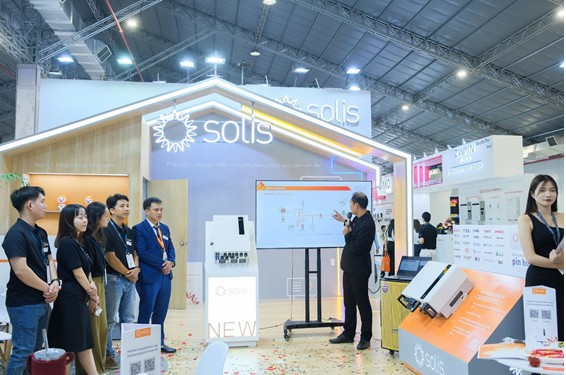 Solis' S6 technology makes a big splash in the market
The Future Energy Show Vietnam 2023 is the largest-scale energy event, bringing together well-known energy leaders and industry experts from Vietnam and throughout the world. The event is organized with the goal of bringing the most optimal energy solutions to the market; creating a positive connection and cooperation environment for individuals and units working in the industry together; and future strategic orientation of Vietnam's energy industry.
Solis was named "Innovation Award'' and "Company of the Year" in 2022. Solis previously won a number of significant awards in the fields of branding, inverters, and energy storage systems. The products of this brand are considered important breakthroughs, making a huge contribution to the energy industry and contributing to the recovery of green space for the planet. As a result, the return of Solis in this year with fully new technologies has gotten more attention than ever.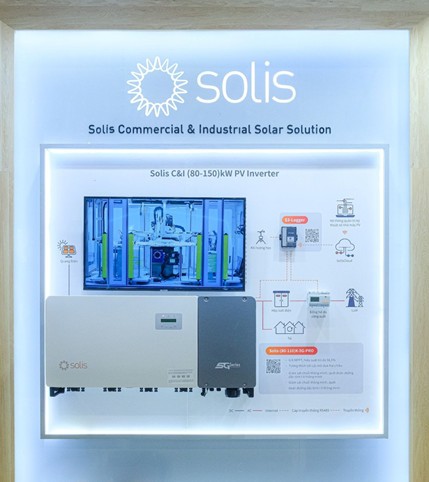 Solis is one of the leading energy and reputation brands in the inverter segment
Solis unveiled 6th generation inverter products at The Future Energy Show Vietnam 2023, which are having a huge effect globally. This new Solis product range can be used for any application, including residential, commercial, industrial and institutional (C&I), utility-scale, and energy storage.
Attendees at Solis' H09 booth had the opportunity to share, learn, and most importantly, interact with famous industry experts gathered from all over the world, in addition to learning about the trend of harnessing solar energy towards a healthier carbon-free existence. Solis also organizes a variety of other fascinating and beneficial activities such as consulting, discussions with clients and industry insiders, and so on.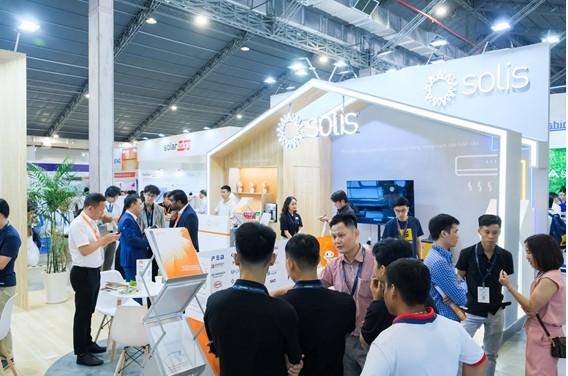 S6 technology has received a lot of attention from the energy industry, especially in the inverter segment
Speaking about the outstanding benefits of Solis S6 Pro Advanced Power Hybrid Inverter technology, which was introduced at The Future Energy Show Vietnam 2023 this time, Solis solar expert Tim Xue stated that the versatility of this technology helps avoid achieving more than the required capacity in inverters, photovoltaic arrays, generators, and batteries, while also providing significant savings in operating costs compared to competitors. This technology, which uses the inverter as a fully independent power center that combines generator management and connection operations, not only provides customers with confidence in continuous power supply during grid outages but also applies to the most delicate devices. The Solis S6 Pro superior Power Hybrid Inverter technology has superior control and networking capabilities and the ability to interface with generators via different input ways and automatic control.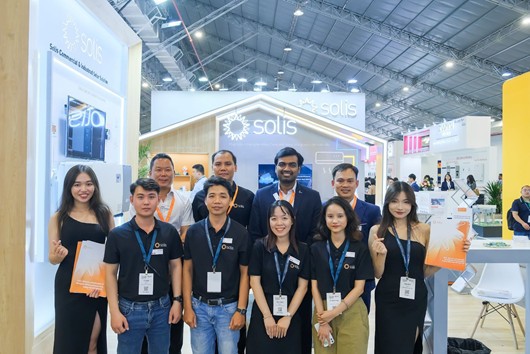 In addition to product quality, Solis is also highly appreciated by its professional and dedicated staff
Established in 2005, Solis of Ginlong Technologies Co., Ltd has always been evaluated by industry insiders as one of the largest and most experienced manufacturers of power inverters in the world. Not only is Solis known for its cutting-edge proprietary energy technologies of the highest quality, but it also dominates the international market by combining a global supply chain with world-class R&D and manufacturing capabilities, assisting in the optimization of inverters for each regional market, and the best serving and supporting their customers with a team of local experts. Solis can be stated to not only satisfy the demands of people but also to provide solutions for various aspects of life.
Xem thêm thông tin về Solis tại website https://www.ginlong.com