Starting out the Song Hau 1 Thermal Power Plant
22:43 | 18/05/2015
- On May 16, the Prime Minister Nguyen Tan Dung attended the Ceremony and ordered to start construction of Song Hau 1 thermal power plant (TPP).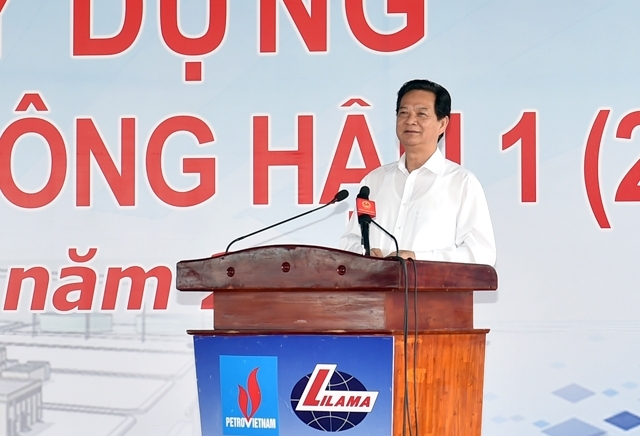 PM Nguyen Tan Dung is speaking at the starting Ceremony
Speaking at the starting ceremony, PM Nguyen Tan Dung stressed, Song Hau 1 TPP is the large project by investment capital size and the modern one by the technology and has a very important mean for Hau Giang province, Mekong River Delta region in particular and our country in general.
"With a 1200MW (2x600 MW) installed capacity, Song Hau 1 TPP will contribute an important part to the cause of guaranteeing energy security of the country. On the base of the forecast that the Southern region will sustain energy shortage in the 2019 in case without Song Hau 1 TPP, the government has approved this project as an urgent one with a special mechanism in order to put it into operation by 2019" said PM Dung.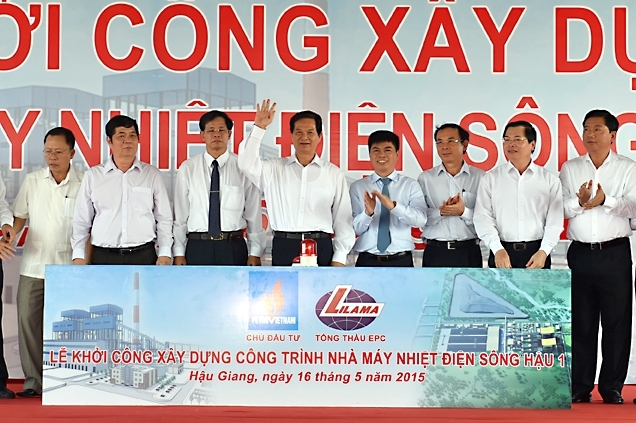 PM Nguyen Tan Dung orders to start out the construction of Song Hau 1 TPP
Song Hau 1 TPP is the one of key projects in Power Planning VII, invested by Petrovietnam (PVN), managed by PVN Song Hau 1 Power Project Management Board and developed by Vietnam Erection Corporation (Lilama) through the EPC scheme. This project is a member project of 5200 MW Song Hau Thermal Power Center (including 3 member TPPs), located in Chau Thanh district, Hau Giang province with a VND43,000 billion total investment.
VietnamEnergy.vn