EVN exchanged power purchase agreements with hydropower investors in Laos
14:12 | 01/07/2021
- Information from the Electricity of Vietnam (EVN) said: On the morning of June 28, in Hanoi, under the witness of General Secretary Nguyen Phu Trong and General Secretary, Lao President Thongloun Sisoulith, EVN General Director Tran Dinh Nhan attended the ceremony to exchange power purchase agreement (PPA) between EVN and hydropower investors in Laos.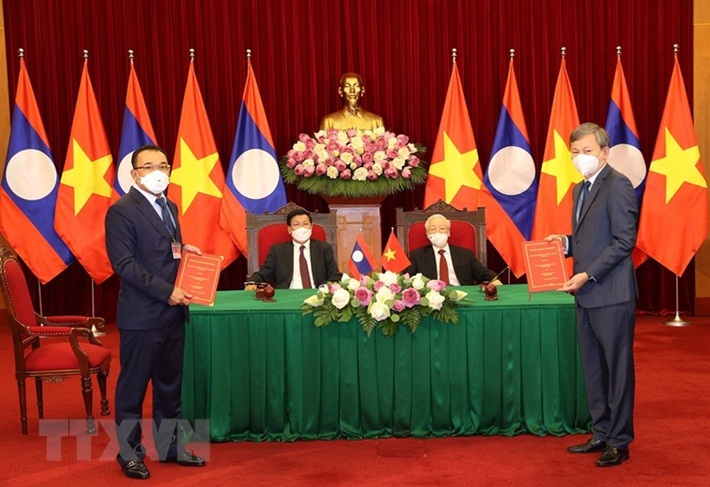 Mr. Tran Dinh Nhan – EVN General Director (standing on the right) exchanged PPA between EVN and Phongsubthavy Group (Photo: TTXVN).
On this occasion, EVN has exchanged PPA with Phongsubthavy Group for the Hydropower Projects as Nam Yeuang group, Nam Mo 2, Nam Tai, Nam Sak, Nam Sao and Nam Chao and with Kong Sup Hydro Development Nam Neun 1 and Nam Neun 3 Company for Nam Non 1 Hydropower Project.
The above PPAs continue to mark a step forward in the friendly relationship between the two countries, especially in energy cooperation.
Up to now, many hydropower plants in Laos invested by Vietnam and Lao cooperation as Xekaman 1 (290 MW), Xekaman SanXay (32 MW), and Nam Sak hydropower group (265 MW have exported electricity to Vietnam.
VER.