Re-signing the contract to export electricity from Quang Tri province to Savannakhet (Laos)
14:57 | 13/09/2023
- The Central Power Corporation (EVNCPC) has just had a working meeting with the Southern Laos Power System Management Board (under Laos Electricity Corporation - EDL) on content related to power grid transformation in Quang Tri province from 35 kV to operation in 22 kV voltage level and re-signed the power purchase agreement between EVNCPC and EDL
At the meeting, the two sides agreed to sign the minutes. According to minutes, before December 31, 2023, Quang Tri Electricity Company will complete the conversion of the medium voltage power grid from 35 kV to operation at 22 kV voltage level. Quang Tri Electricity Company will coordinate and support the Salavan Electricity Branch - EDL to carry out connection conversion at the Sa Muoi intermediate transformer substation to ensure safety, stability and reliability.
The Central Power Corporation requests the Lao Southern Power System Management Board to liquidate and re-sign the power purchase agreement between EVNCPC and EDL through La Lay Border Gate, Quang Tri province, Vietnam and Sa Muoi district in Salavan province of Laos to match the actual operating situation of the power grid of Quang Tri province and the term of the signed power purchase agreement.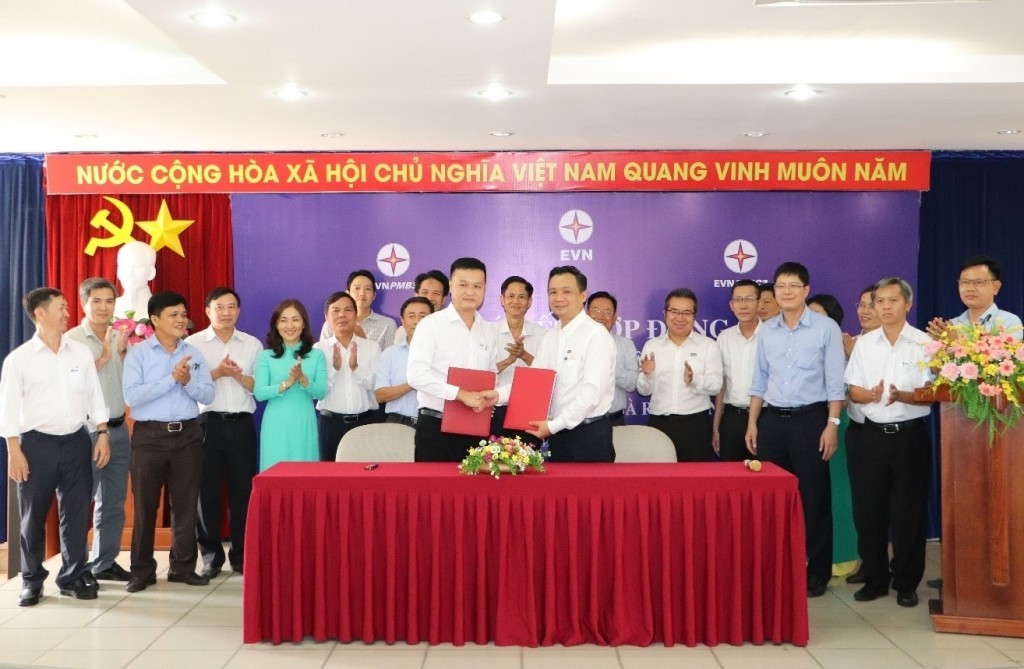 Ms. Le Thi Phuong Cam - Deputy General Director of EVNCPC and Mr. Lerdsamay Vilaysuck - Deputy Head of Southern Laos Power System Management Board at the Minutes Signing Ceremony.
On this occasion, Quang Tri Electricity Company requested Salavan Electricity - EDL to review and agree on the draft "Procedure for coordinating the operation and resolving problems of the 22 kV line from A Ngo - LaLay to Sa Muoi" for signing and applying after the power purchase agreement will take effect.
Implementing the cooperation agreement between the Governments of Vietnam and Laos, since August 1998, Quang Tri Electricity Company is the first unit of the Central Electricity Corporation to sell electricity to Laos through Lao Bao - Densavan Border Gate. In 2003, Quang Tri Electricity Company continued to sell electricity to Salavan province through the La Lay - Sa Muoi Border Gate.
After 25 years (since the first day Central Power Corporation sold electricity to Laos through Lao Bao (Quang Tri province) - Densavan (Savannakhet province) Border Gate, Central Power Corporation has continuously made efforts to expand and upgrade the power grid and optimize power quality to meet the increasing electricity demand of Laos and contribute to promoting economic and social development in the Vietnam - Laos border area.