Signing the EPC contract for Phuoc Ninh Solar Power Project
08:29 | 05/03/2020
- On March 2, 2020, the Ninh Thuan Energy Industry Joint Stock Company (a member unit of T&T Group) signed the EPC contract with the Sharp – NSN Joint Venture to develop Phuoc Ninh Solar Power Project (SPP).
The investment capital for Phuoc Ninh SPP includes capital of T&T Group and capital mobilized from other financial sources with a support from HD Bank.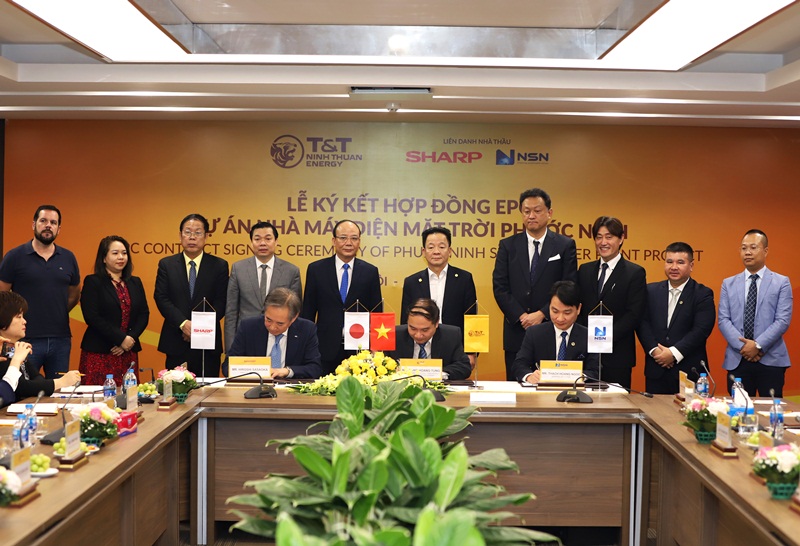 Representatives of Ninh Thuan Energy Industry Joint Stock Company and Sharp - NSN sign EPC contract for Phuoc Ninh SPP.
The Phuoc Ninh SPP with a capacity of 45 MWp, annual average output of 75 GWh includes PV panels with a capacity of 395 Wp each, Series investor system with a high efficiency as 98% and a step-up 110 kV transformer substation with a capacity of 40 MVA provided by Sharp – NSN Joint Venture includes solar power plant uses photovoltaic (Sharp).
At present, the plan of the project has been completed and it is ready for equipment installation. In accordance with the schedule, the project would be in operation since June/2020.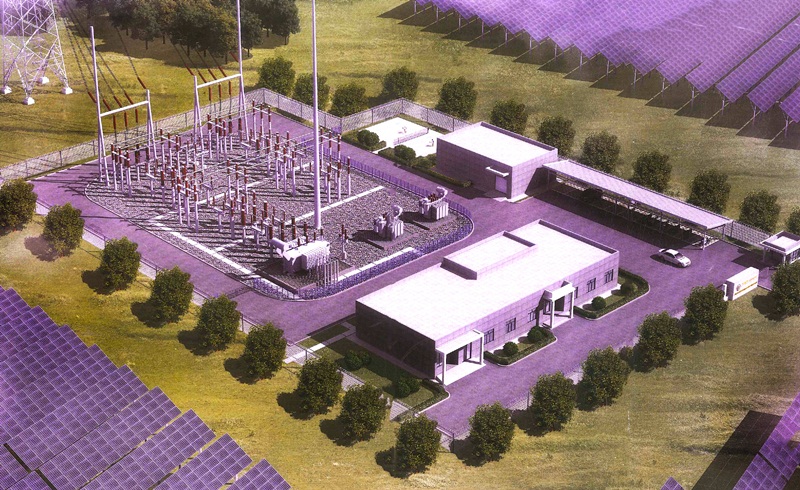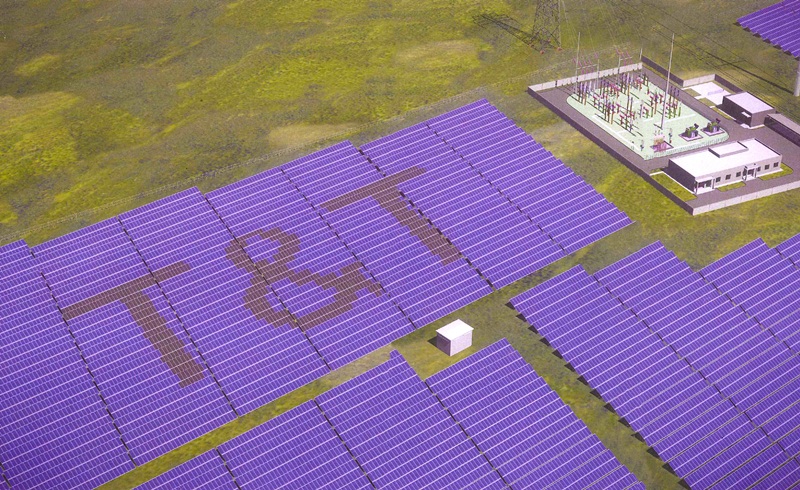 The Perspective of Phuoc Ninh SPP
Sharp-NSN joint venture is one of the contractors which have implemented EPC contracts for the large SPPs in Vietnam such as: Hong Phong 1 (47 MWp), Binh Nguyen (50 MWp), Ha Com (50 MWp) ...
In April 2019, Ninh Thuan Energy Industry Joint Stock Company and Electricity Trading Company (under Electricity of Vietnam - EVN) signed a Power Purchase Agreement (PPA) contract with the electricity price sold for EVN in accordance with FIT issued in Decision No 11/2017/QĐ-TTg, dated 11/4/2027 of Prime Minister.
PV.