Groundbreaking of Phu My Solar Power Plant project
08:00 | 02/06/2020
- In My An and My Thang communes, Phu My district, Binh Dinh province, Clean Energy Vision Development Joint Stock Company - a member company of Bamboo Capital Group (BCG) held a ceremony for starting Phu My Solar Power Project, with a capacity of 330 MW.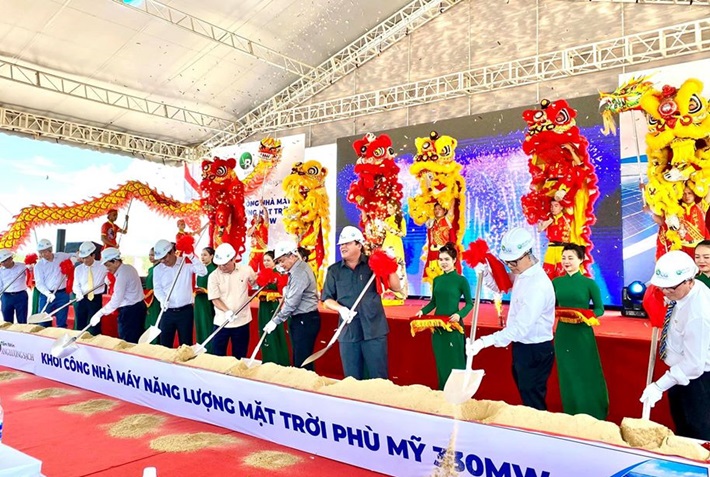 Groundbreaking ceremony of the largest Solar Power Project in Binh Dinh province.
Phu My Solar Power Project is the largest project in Binh Dinh province, developed on an area of 380 ha with an investment of over VND 6,200 billion.
Phu My Solar Power Project is divided into three plants, with each capacity in turn as 120 MW, 110 MW and 100 MW respectively.
When completing by the end of 2020, Phu My solar power project will provide an average generation of about 520 GWh per year and reduce greenhouse gas (CO2) amount of about 146,000 tons.
The project will contribute to creating a stable power source for production and business activities and economic development of the country and at the same time help Binh Dinh province to become a socio-economic center with a modern industry.
In addition, when completing, the project will participate in raising and improving people's life, stabilizing social welfare and protecting ecological environment.
VER.